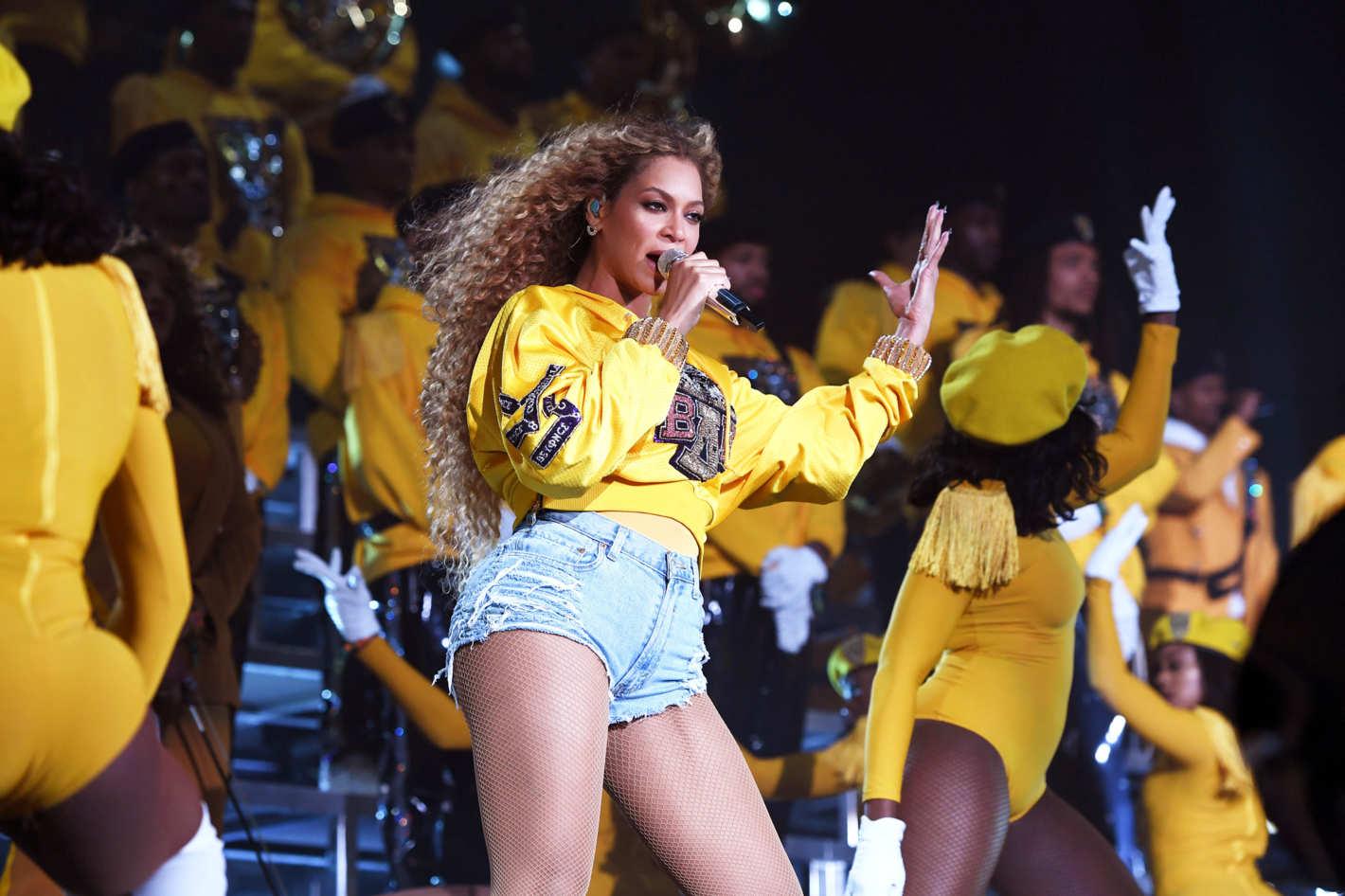 Fan Slays Beyoncé's Choreography
By Chelsea Crandall

Aug. 1 2018, Updated 3:04 p.m. ET
As we all know, Beyoncé and husband, Jay Z are currently on their On The Run 2 tour. The tour, which is a joint tour between the the Carters, came after Beyoncé dominated the stage at Coachella 2018, henceforth known as "BeyChella." At her performance, she honored Historically Black Colleges and Universities (HBCU) as well as showcased some amazing choreography as she always does.
What she doesn't do however, is ask fans to do her choreography with her. And even more rare than that, said fan kills it. That's exactly what happened to Kevin Miles who attended the tour. Miles' section was asked to do Beyoncé's exact choreography to O.T Genesis' Everybody Mad which was remixed for Beyoncé's purposes.
"I'm watching ya'll. I know ya'll know the choreography. I'm watching y'all. Don't mess up. Don't mess me up." said Beyoncé. As if that's not enough pressure the section was right in front of the stage. That didn't stop Kevin Miles though. He happily rose to the occasion and did the choreography. But here's the thing, he actually slayed it. Clearly, being in front of Queen Bey was no sweat for this super fan. He got in front of her and preformed that dance as if he was in rehearsals with Beyoncé and her team. Watch him nail the choreography below
Article continues below advertisement
Miles is not the first to try and succeed at the choreography, he is however the first to do it in front of the Queen herself. Here are some other dedicated members of the Beyhive that also did an amazing job.
Article continues below advertisement