Everything You Need to Know About Brett Kavanaugh's Hearing
By Jamie Rollo

Sep. 29 2018, Updated 1:47 p.m. ET
Yesterday, Supreme Court nominee, Judge Brett Kavanaugh, and Dr. Christine Blasey Ford testified in front of the Senate Judiciary Committee, as Dr. Ford recently came forward with horrific sexual assault allegations against the nominee. Now, the only thing separating him from his Supreme Court spot is a time sensitive FBI investigation.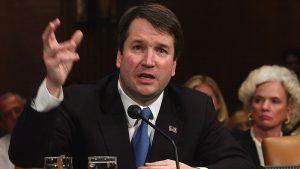 This hearing has truly become a landmark event in the Trump Administration, and it is so important that everyone is aware of this historical moment in Washington. The White House has not seen such hearings since 1991 sexual harassment allegations against Justice Clarence Thomas, who was sitting on the bench yesterday during Kavanaugh's hearing.
The hearing started out with passion-fueled opening statements by both Ford and Kavanaugh. According to Ford, he and his friend, Mark Judge, had sexually assaulted her at a high school house party in the summer of 1982. As she remembers, the two has pushed her into a room, covered her mouth, and tried to take her clothes off. Their attempt failed and they left, disrupting in laughter.
Article continues below advertisement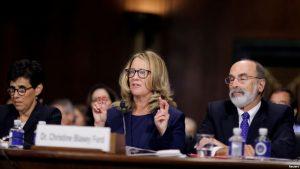 "The level of norepinephrine and epinephrine in the brain the sort of, as you know, encodes that neurotransmitter encodes memories into the hippocampus," explained Ford, "so the trauma related experience is locked there whereas other details kind of drift."
Article continues below advertisement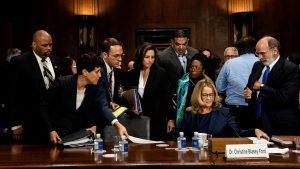 Kavanaugh, however, highly refutes this claim bringing in witnesses and a detail-oriented calendar of his summer in 1982. He too is "one hundred percent" sure that none of this ever happened, and believes Ford to have mistaken him for someone else.
Additionally, he was often questioned about his drinking and conversations he has had about drinking in the past. Though he claims to never drink to the point of blacking out, colleagues have heard comments that say otherwise. For example, his past roommate at Yale University said that a college-aged Kavanaugh would be "frequently, incoherently drunk" and would be "aggressive and belligerent."
Article continues below advertisement
His argument that he was not a heavy drinker was also discredited when Senator Patrick Leahy brought up Mark Judge's memoir, which is titled Wasted: Tales of a GenX Drunk. The novel chronicles the party and hookup culture of Georgetown Preparatory School, which enrolled a young Brett Kavanaugh and Mark Judge, along with some of the area's richest high school aged boys. In the book, Judge makes a reference to a "Bart Kavanaugh" vomiting on someone's car. However, he denies that the passage was not about him.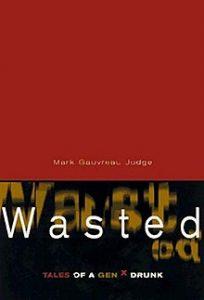 Article continues below advertisement
Ford will not reap any benefits from testifying and proving him guilty. Speaking to the committee was, in her words, her "civic duty" to ensure that her alleged assailant is not to be given a spot on the Supreme Court, which would create a major shift by swapping out the retired Justice Anthony Kennedy, who often was a swing-voter, with a highly conservative Justice.
"I think it would be proper to delay the floor vote for up to but not more than one week in order to let the FBI do an investigation limited in time and scope to the current allegations that are there," Flake stated.