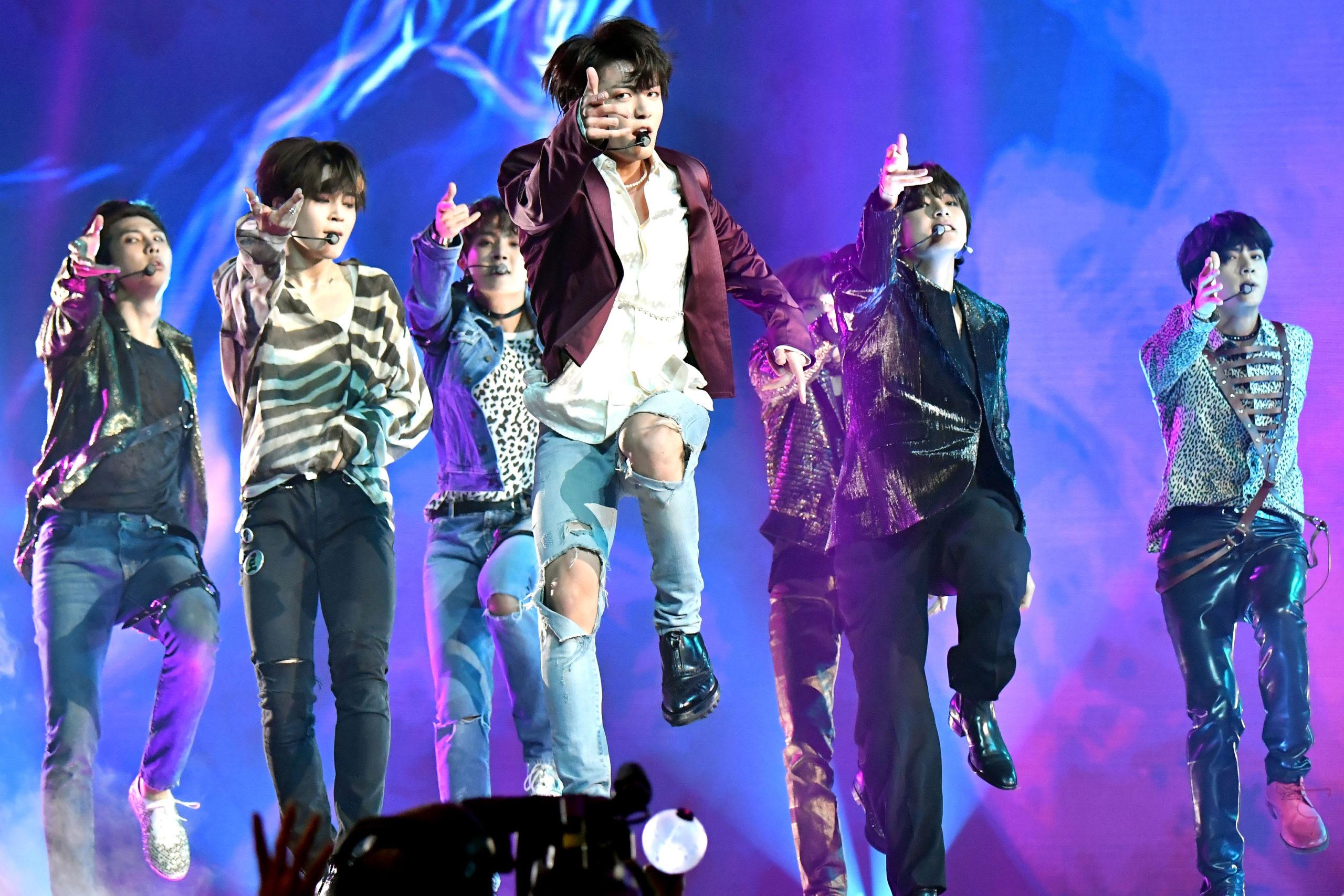 Everyone Say Sorry To KPOP Stans
By Elysia J

Jun. 9 2020, Updated 4:06 p.m. ET
For the "very online", KPOP Stans are a popular punching bag. But this niche group of internet users has proven to be an unexpected ally in the uprising against U.S policing.
For the uninitiated, some definitions are in order. The term KPOP refers to mainstream music originating from South Korea. Korean music companies have been trying to take the music worldwide for a long time. In 2012, Psy's "Gangnam Style" became a worldwide sensation. For a while, it appeared to be a fluke, but in recent years the genre has gone global and found itself a dedicated group of fans.
Some of those fans fall into the category of Stan. A Stan is the name giving to an overzealous or obsessive fan of a particular celebrity. The term originates from the Eminem song of the same name. In the song, an obsessive fan of the rapper writes frequent letters to him, and eventually kills himself when he does not get a response.
So why do people hate KPOP Stans?
A big part of it is the goddam fancams. (This is the last definition I swear). A Fancam is video focusing on a single member of a band or a solo artist. It can be a fans recording of performance, or professional footage sourced from a fan site.
Avid twitter users will be all too familiar with the experience of opening a popular tweet (that has nothing to do with KOPOP) only to find a barrage of fancams. Or clicking into a trending tag and finding whatever started it has been drowned out by fancams.
Article continues below advertisement
So how have the Stans become allies in the movement?
WITH THE GOD DAM FANCAMS. KPOP twitter has mastered the art of drowning out a tag with their content. So when #MAGA, #WhiteLivesMatter and, #BlueLivesMatter started trending, the Stans were ready. All the tags were quickly flooded with fancams. Captions included calls to support the Black Lives Matter Movement and jabs at the racists that use the tags unironically.
On a more practically level they used their ability to mobilize to protect protestors from police persecution. On May 31, the Dallas Police Department put out a tweet asking for video evidence that could be used to throw protestors in jail.
Just one day later, the app was taken down due to "technical difficulties. " KPOP Stans had flooded the app with their fancams and seemingly broke it by overloading the system. They also helped to flood the replies to the tweet. In this they were joined by others who replied with tweets that did not relate to the request for videos.
So as annoying as it may be to find a interesting tag flooded with videos of KPOP idols, it looks like we "the online" have to give up dunking on them for the time being.