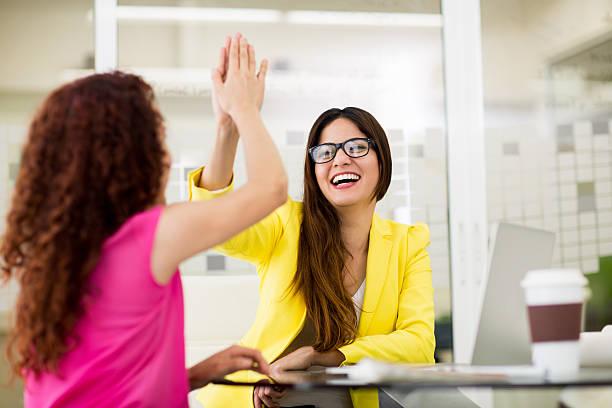 Ever Wonder Why it's So Hard to Say Thank You When Complimented?
By Caitlin

Oct. 26 2017, Published 12:15 a.m. ET
It's so true, right? When we accomplish something awesome, we often tend to keep it to ourselves, even if we are proud of what we did. When it comes to sharing our happiness with others, we sometimes get embarrassed with the worries of being too cocky just by saying "thank you."
However know this: There is absolutely nothing wrong with being proud of what you accomplished. In order to work on this, here is a challenge that was thought and inspired by The Feminist Fight Club's most recent newsletter: Try accepting a compliment without explaining yourself.
An example from the newsletter explains that when complimented try not to add, "It wasn't a big deal" or "I didn't do it alone" or any other excuse after saying "Thank you." Just say thank you and leave it at that!
Trust me I know it sounds hard, being that people are always trying to be modest, and constantly acting like what they do isn't a big deal. But as The Feminist Fight Club points out, "this is an important way to practice self-care. And that's because studies show that accepting compliments helps to boost your self-confidence and performance."
Isn't it crazy that by just saying a simple "thank you," it could help you have better self confidence in your daily life?
Think about it: If we all accept our awesomeness and accomplishments, the workplace, as well as our school life, will be much more enjoyable all because of of two words: "thank you!"