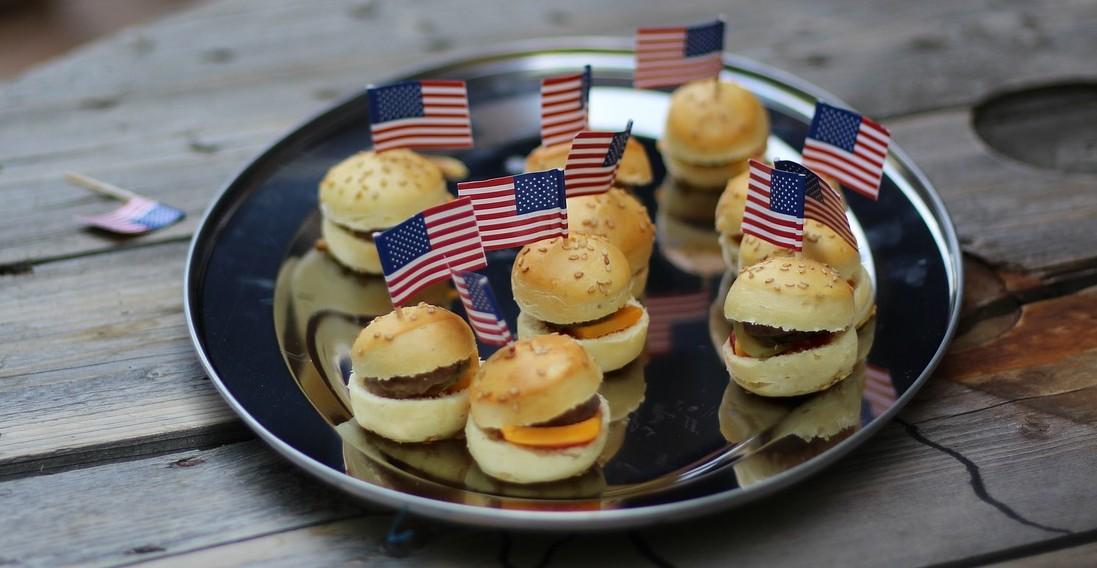 Why Brits Fear US Food Regulations
By Elysia J

Nov. 20 2019, Published 7:02 p.m. ET
A thousand years ago in 2016, Britain voted to leave the E.U. After that happened, the country started to think about what Brexit would actually entail. One of the issues under discussion was food imports. Pre-Brexit, any food imported into Britain has to meet EU regulations. Post-Brexit things are less clear. If Britain wants a trade deal with the U.S, that means we might have to operate under U.S food regulations, which a lot of us Brits aren't to keen on because the U.S is very lax about food standards. Especially in contrast the E.U.
The American approach to food regulation is fundamentally different to the E.U's. Below are some of the ways these differences materialize.
Potassium bromate and azodicarbonamide (ADA)
Those are big words. So first let's explain what they are.
Potassium bromate is an oxidizer that is typically added to flour. It helps dough rise higher and sometimes gives the final product a white glow. In the U.S, it can be found in baked goods such as bread rolls, pizza dough, and cookies. In addition to being outlawed in the E.U, it is also banned in China, Brazil, and India. This chemical may be unsafe to consume. The Agency for Research on Cancer considers it a possible human carcinogen. Additionally, the Center for Science in The Public Interest campaigned the FDA to ban its use 20 years ago.
Azodicarbonamide (ADA) is used as a whitening agent in certain types of flour and helps to leaven dough. It has been banned from E.U foods for over 10 years. This is because when baked, it breaks down into other chemicals that have been linked to cancer in lab animals. However, in the U.S, it can be found in sandwiches served by chain restaurants.
Simply put, the U.S model is more lax than the E.U about what producers can put in food.
Article continues below advertisement
Chlorinated Chicken
Of course, we have to talk about chicken and chlorine. This was a big talking point for quite a while on this side of the pond. The issue is that the U.S allows producers to wash chicken carcasses in chlorinated water. This is done to get rid of any harmful bacteria before the meat is prepared for consumption. This practice is not allowed in the E.U.
The reason for the E.U's stance is noteworthy. The European Food Safety Authority has said that eating chicken which has been treated this way is technically safe. However, they object to the practice because it allows farmers to lower their animal welfare standards. Under U.S regulations, if chickens are kept in unhygienic conditions their whole life, any bacteria resulting from that can just be washed off after death.
The chicken issue highlights a fundamental difference in approach between the two regulation models. The E.U approach sets standards "from farm to fork." The issue isn't just whether or not food is safe to consume. It's also whether or not farmers have produced the food ethically. By contrast, the U.S does not have regulations for how chickens can be farmed.
Article continues below advertisement
Yellow No.5 / No.6 And Red No.4 Dyes
Thankfully these are what they sound like. These products dye foods unnatural colors, particularly foods marketed towards children.
The issue is that certain food dyes have been found to have negative impacts on children. Studies have found significant links between food dyes and behavioral issues. In 2018, The Journal Of Paediatrics published research that linked dyes with aggression, hyperactivity, and learning-impairment.
Unlike the previously mentioned products, these dyes are not banned in E.U foods. However, this is not an area in which the standards are similar. The key difference here is that in the E.U, a product that contains these dyes has to have a warning label. Specifically one that says "may have adverse effects on attention and activity in children." The U.S, however, does not require any such label.
There is an emphasis in E.U food regulations on consumer's ability to make informed choices which is lacking in the U.S model.
Regulations get a lot of heat in the U.S. There is focus on allowing corporations to "innovate" without restriction. But when we compare U.S regulations to those of other countries, it seems clear that the only "innovation" lax regulation leads to is new and interesting ways to maximize profits at the expense of consumer concerns.