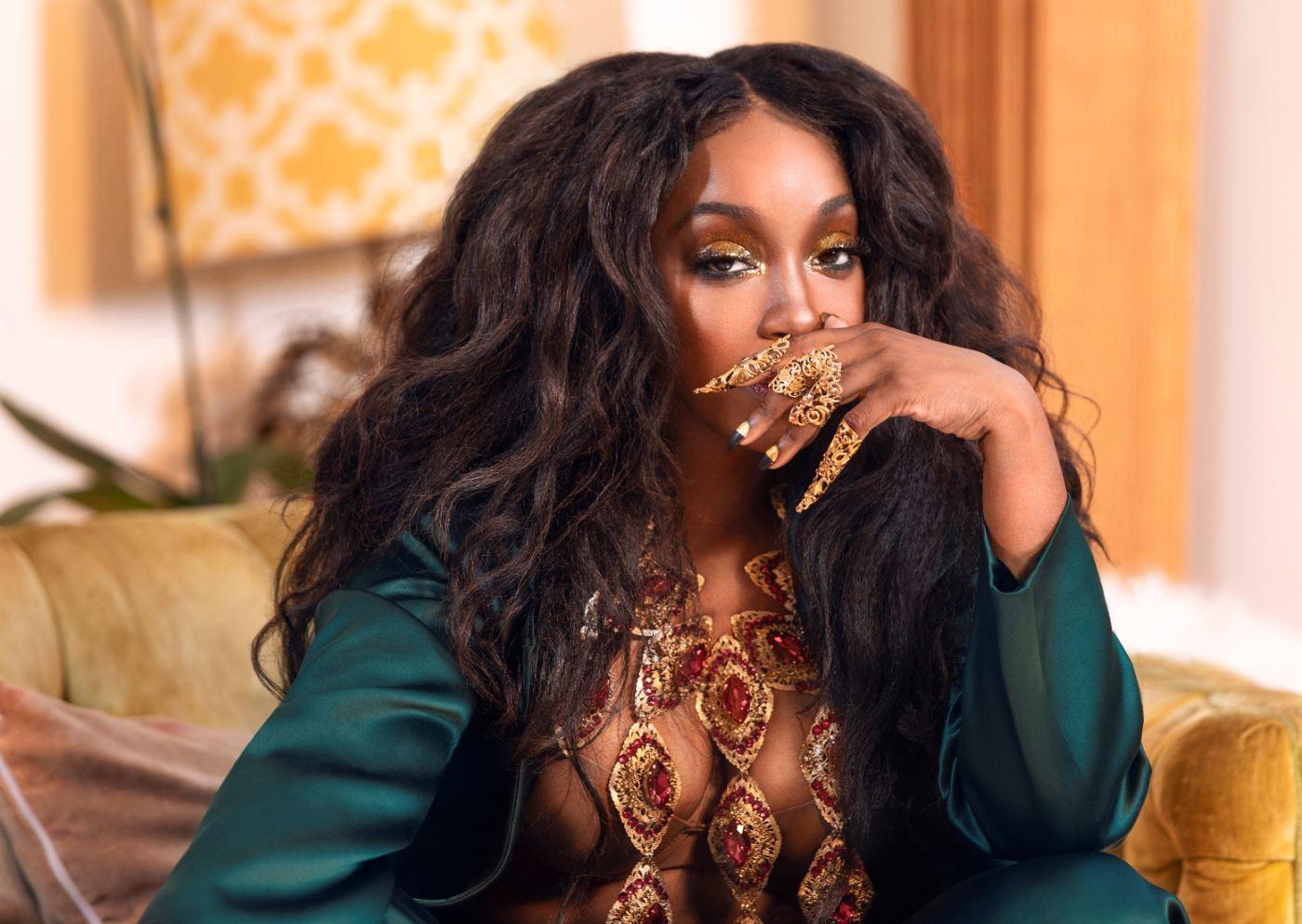 Estelle Talks East Coast Tour, 'Lovers Rock', and More
By Jamie Rollo

Feb. 28 2019, Updated 2:10 a.m. ET
Her melodious, alluring, and distinct vocals earned Estelle accolades through the 2009 anthem, "American Boy". The Kanye West featured track earned deserved accreditation, including a Grammy award, and established the Britain-born artist as a notable, unsurpassable talent. 10 years later, Estelle is touring the east coast sharing her music and high-spirited energy.
Estelle's most recent album Lovers Rock celebrates the magical, whirlwind love story of her parents while perfectly blending new age R&B with old school reggae and dancehall. Each individual song introduces a new deep, hypnotic baseline with profound lyrics deep-seated in authentic reggae and dancehall sound. And, the story behind the album is equally as enchanting.
"I was just grateful to even be related to people that, to me, were so brave and so courageous and really worked for their love," Estelle said in regards to her parents nearly cinematic love story. Her parents were together, and had Estelle and her two sisters. Unfortunately, they were separated due to traditions and family pressures. After spending a huge part of their lives not together, they eventually came back to each other, and both of them have never been happier. She mentions how she adores seeing her mother beaming constantly, and her father no longer being depressed. "It's a beautiful love story, you know," she commented, "20 years apart and they find each other and they're happy? That's crazy. A lot of people go through that but it's the courage to get it to go on, to really move forward."
Article continues below advertisement
This romantic tale is also what inspired the free-flowing format of her shows for The Estelle Experience. Her shows are remarkably unique in the 21st century. When attending the Experience, the audience is essentially attending a big party hosted by Estelle. She performs, but also joins the crowd for drinks and dancing. "That's always my favorite part because it kind of frees up the energy in the room, and also people don't do shows like that anymore," she explained, "People don't actually dance at shows they stand there with their phones out… I look at it like it's an experience for the moment, and my parents lived in the moment together."
The Estelle Experience aims to bring the audience into her world through a "carnival" like atmosphere where fans can party, drink, and dance together with her. Most of the time, Estelle told us, the audience is almost always surprised when she initially enters the crowd, but that is the exact reason why she loves doing these types of shows so much. It also serves as a medium in which she can truly express who she is as an artist.
Article continues below advertisement
"The music is specific, and the songs are specific," she explained, "Like if you didn't know who Estelle was before, you thought it was just 'American Boy', you didn't get a chance to come and see other shows because you thought one thing of me, well here's what I've always been doing – from a place of reggae, from a place of dancehall, from a place of African music, from a place of explaining love and just being free and living your moment which is the point."
Estelle is always challenging herself in her music and other endeavors. She voices Garnet on the cartoon Steven Universe, a project that she didn't think would grow to become a widely adored, six season show. She took this opportunity because it was something that she had never done before. For Estelle, betterment is in challenging herself, and that is exactly what she plans to do next.
"The future for me is about expanding and just leaving a great legacy and a great blueprint," Estelle stated, "I'm not the only one that's been doing this, I'm not the only artist that has been around this long. I'm grateful to be here and that people still recognize the music."