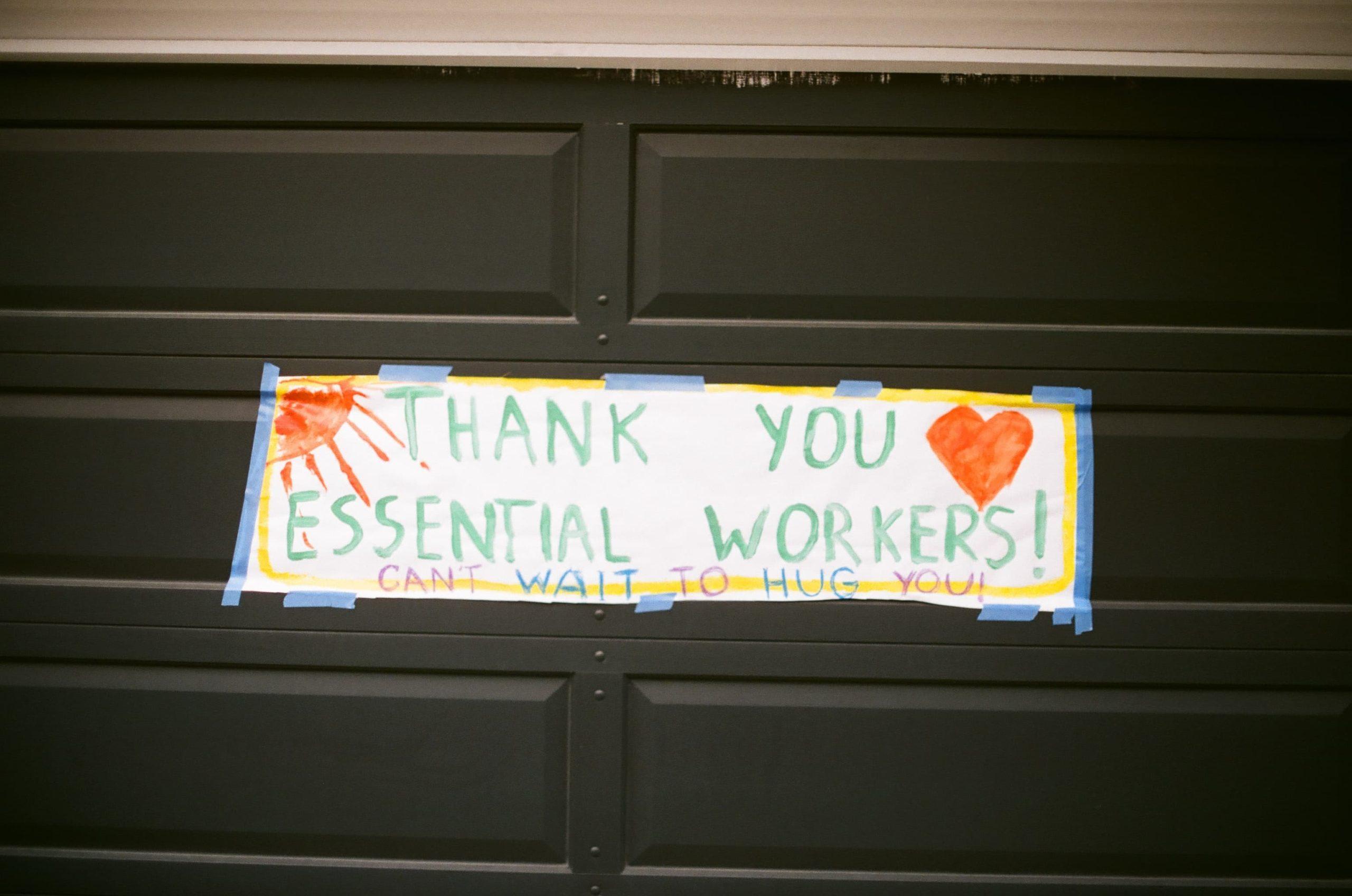 Most Essential Workers are Women and People of Color
By Jamie Rollo

May. 1 2020, Updated 7:32 p.m. ET
Throughout the entire quarantine, the general public has been praising front line or essential workers for their bravery and resilience. A report by Business Journal Daily pointed out that the majority of those front line workers are women and people of color, whose jobs before the pandemic often went unnoticed. While the public is now praising these essential workers, people often neglect to mention how big of a risk and a burden it is to serve on the front lines of this pandemic.
"What is important about this pandemic is that it has shined a spotlight on workers who have always been essential but before this were invisible," David Michaels, an environmental and occupational health professor at George Washington University, told Business Journal Daily. This quote perfectly sums up the current conundrum of living in the U.S today. The working class is often unrecognized and underpaid for work deemed "essential." Now with the pressure to make wages, many essential workers are left without the choice to stay home.
Article continues below advertisement
According to census data analyzed by the Associated Press, most of the country's essential workers are women, people of color, and most likely immigrants. The data showed that those who hold these essential jobs are more likely to live below the poverty line or are slightly above it. This group also is more likely to have children to care for and live with other essential workers.
Simply commending their bravery, however, does not do much to acknowledge how hard this pandemic has been affecting essential workers. The Business Journal Daily interviewed numerous essential workers, including an Amazon Fresh warehouse worker based out of New Jersey. Courtenay Brown and her sister both took on the job to pull themselves out of homelessness. Now with the coronavirus outbreak, they've taken on more hours and a larger workload.
Article continues below advertisement
According to the report, over 60 percent of warehouse and delivery workers are people of color. In Newark, New Jersey, where the two sisters live, that number spikes to 95 percent. Within this specific warehouse, many employees got infected with the virus while others chose to just not show up. Due to sheer exhaustion and tendinitis, Brown decided to not show up for her shift one day after a coworker refused her pleas to come into work. "I thought, 'this just isn't worth it,'" Brown shared.
Another interview told the story of a janitor at a hospital whose work load grew tremendously during the pandemic. Annette Brown discussed her fears of being at such a high risk with two children. The job, which pays $14.70 an hour, helps keep her family slightly above the poverty line. Brown explained her fears stating, "people are dropping like flies, and I don't want it to happen to my family." In her Baltimore-based union, 32BJ SEIU, 90 members have died of the coronavirus and another 20,000 have been laid off all together.