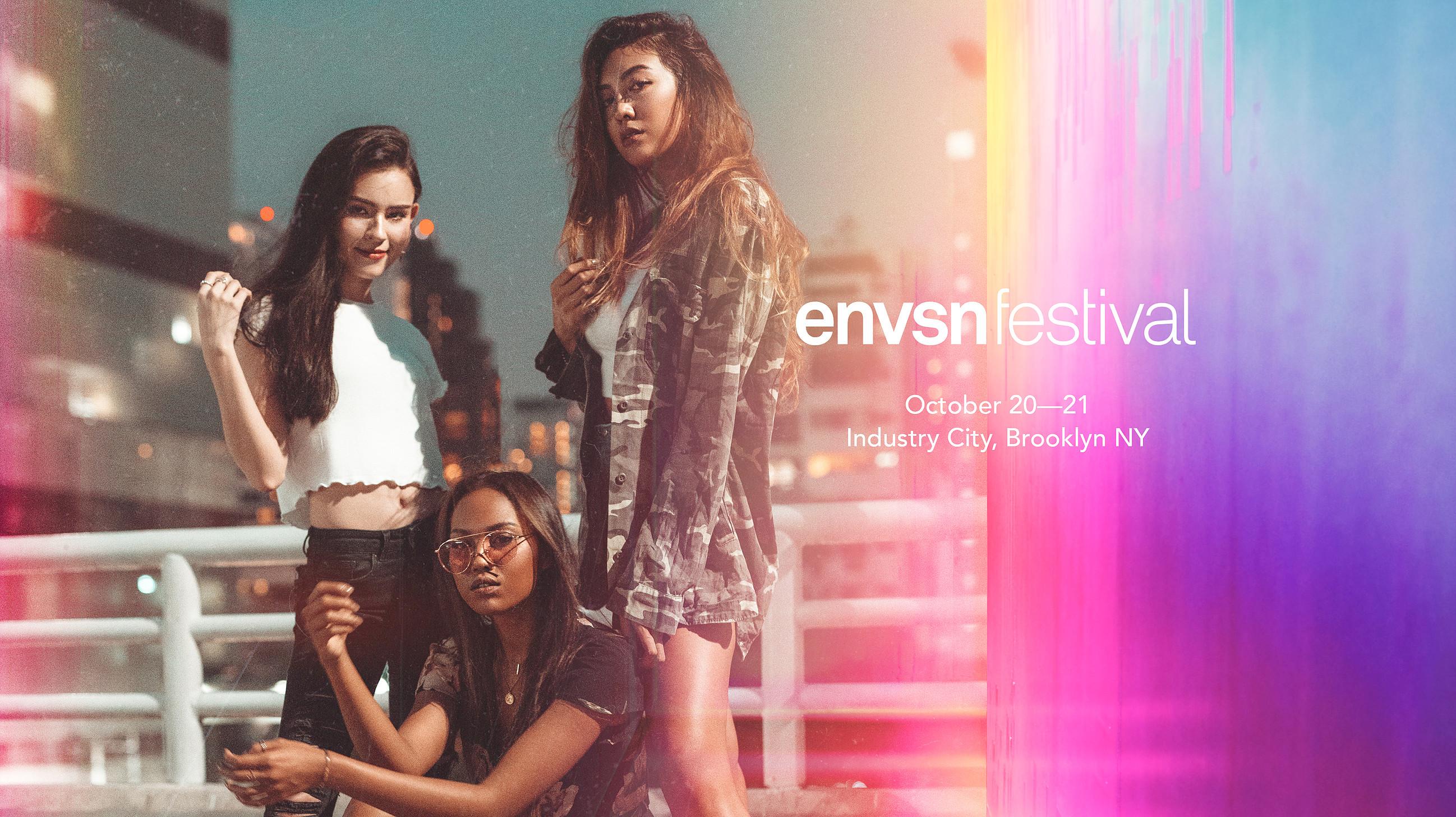 ENVSN: The Future of Empowered Millennial Women
By Ebony Allison

Oct. 8 2018, Updated 2:17 p.m. ET
This season, ENVSNfestival takes festivals to new lengths with a focus on women empowerment creating a niche that perfectly encapsulates the mindset of women who hustle. The event is set to take place on October 20th in Industry City. What sets this festival apart from the rest is the purpose behind it.
ENVSN steers in the direction of real (mostly) women whose success drives self-love and inclusivity rather than in the direction of celebrities for clout. The people chosen for stage talent were chosen based on what the target audience wanted. Talent Director, Laura Stylez said "We sat with countless girls in our target audience to hear their wish lists and worked from there."
Founder Sharifa Murdock says"Let's be honest, each of these girls have an important voice in today's culture and they are the ones who the new generation is looking up to. We wanted to cultivate an audience who is inspired by the culture, longs for new experiences and willing to learn about how they can achieve their goals in life. Launching ENVSNfestival with an all-female lineup just seemed natural."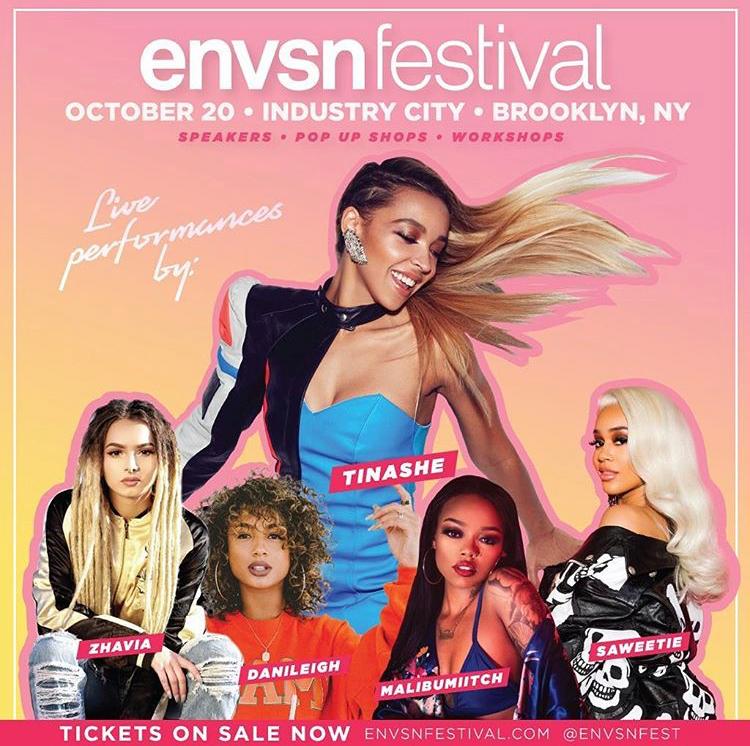 Article continues below advertisement
This connection to the audience brought about talents for the line-up such as Tinashe, Dani Leigh, Malibu Miitch, Saweetie and a powerhouse of other bad a$$ women! ENVSN will house "an additional 20 panelists (to be announced) to discuss topics of sex, culture, inclusivity, diversity, beauty, mental health, fashion and more. Each panel will cover hot topic subjects that will help provoke emotions and ideas that will allow the audience to begin thinking about their future and take the necessary steps to become a part of a larger, inclusive movement to shape a better, more powerful female community. Through workshops and mentor meetings, attendees will have the opportunity to connect with seasoned personalities in each of the overarching topic fields." An empowering event like this is not t be missed for the millennial woman finding her footing in the professional world. While a woman's work tends to be swept under the rug, the support of other women is truly significant and all the more powerful. The festival will be held on four floors, 2 dedicated to workshops and panelists, and the other 2 dedicated to consumer shopping and activities in beauty. Tickets are on sale now: A one day pass for $39. This includes DJ sets, panels, shopping and key notes. For VIP access and live performances, tickets are $149 in limited quantities.