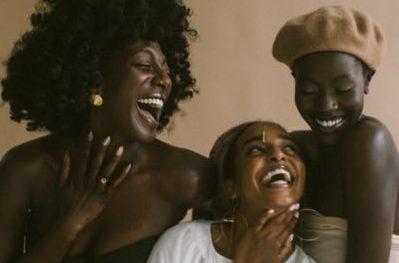 Entrepreneur Creates Skin Care Line Hanahana For Black Women
By Mikaylah Dunbar

Jun. 7 2019, Published 8:54 p.m. ET
In recent years black women have had a growing presence on the entrepreneurial scene, but we rarely hear of skin care targeted specifically to Black women. Ghanaian-American Abena Boamah used her cultural duality to create a business, Hanahana, that provides black women with a product that supplies moisture to their skin even during the coldest winter months.
Her goal has been to create products for Black women, by Black women, to empower Black women. Boamah got the idea when hearing of the skin care needs of her friends and family, and decided to take the idea to her homeland in Ghana where she would learn more about the production of shea.
Boamah was introduced to a group of women called the Katariga Women who eventually became her official source of shea. Since her visit to Ghana, much of her time has been split between there and the United States, and Boamah has formed a great relationship between herself and the Katriga women. The relationship they have built however, is not one sided, but mutually beneficial. Boamah has made it her duty to give back to the women who have assisted in making her business a successful one. She created the Hanahana Circle of Care which provides the women with essentials that the otherwise didn't have access to like health care and education. Along with this, she pays them double the standard rate for their shea.
Boamah has truly shown her commitment to the empowerment of Black women with the growth of her business, and is paving the way for other Black women entrepreneurs to do the same.
Her products are super affordable with a minimalist aesthetic that's been all the rage. You can get a jar of face scrub for only $9.