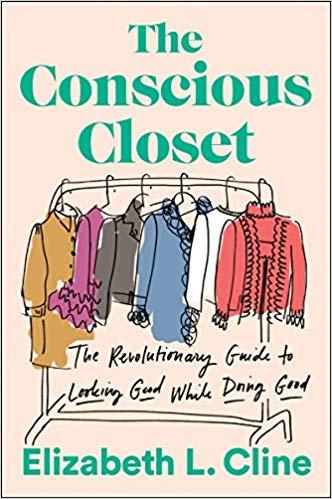 Elizabeth Cline's Guide to a More Eco-Friendly Style
By Mikaylah Dunbar

Jul. 16 2019, Updated 9:16 p.m. ET
Elizabeth L. Cline's the Conscious Closet is a guide to discovering ways to be fashionable yet environmentally friendly. She provides information on the best way to find your style, and make environmentally conscious decisions.
Cline addresses the fact that though clothing is 95% reusable, in the United States every 2 minutes garbage trucks of clothing are being discarded. The rapid turnover is responsible for 8% of all carbon emissions. By presenting the reader with statistics such as that, readers become more inclined to further read about the ways in which they can contribute to change.
Cline calls the Conscious Closet a guide to "looking good while feeling good." Looking good comes from what Cline refers to as "discovering your fashion personality type" and "knowing what fabrics are best for the lifestyle you lead & at your price point." Feeling good refers to the sense of satisfaction that accompanies making style decisions that will have a positive impact on the environment.
Article continues below advertisement
Not only does Elizabeth Cline provide her own advice, but throughout the work she converses with individuals in the industry. Each of the individuals serve the purpose of providing first hand accounts about the environmental impact of fashion.
But Cline's guide goes beyond shopping right and recycling clothing. She further goes to make a connection between the way you treat your clothing contributing to a rapid turnover rate, which in turn adversely affects the environment. Cline recommends "greening your laundry" to make your clothes look better longer, detailing how to eliminate chemicals that harm your clothing.
All in all, Elizabeth Cline's guide is an interesting, yet effective way to open the eyes of her readers and hopefully convince them to make their own contributions to the betterment of the environment.