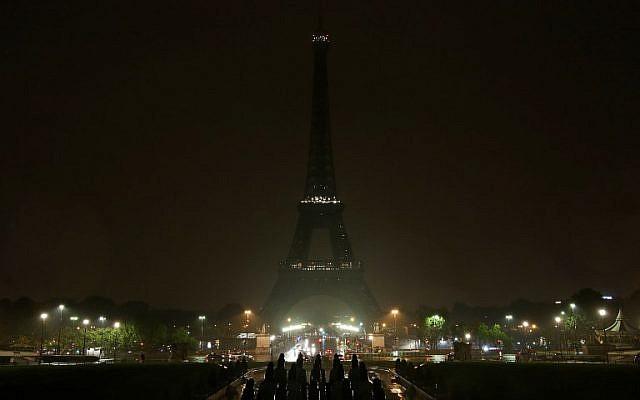 The Eiffel Tower Goes Dark In Honor of Las Vegas Shooting
By Caitlin

Oct. 4 2017, Updated 3:59 a.m. ET
On the evening of October 2, the Eiffel Tower canceled its hourly nighttime light show and stayed completely dark throughout the night, in honor of the 59 victims, and 520 people that were shot in Las Vegas late Sunday evening.
This powerful act also brought back memories from 2015, when Paris suffered terrorist attacks that were committed around the city over the course of a few hours, killing 130 people as well as injuring hundreds. On that night, the Casino and Paris Las Vegas Hotel kept its own Eiffel Tower copy dark all night long.
According to BuzzFeed, the resort's Twitter account wrote at the time,"Tonight, our Eiffel Tower will remain dark in memory of the lives lost in the attacks in Paris."
In the same way, Paris honored the Las Vegas victims by becoming united and going completely black.