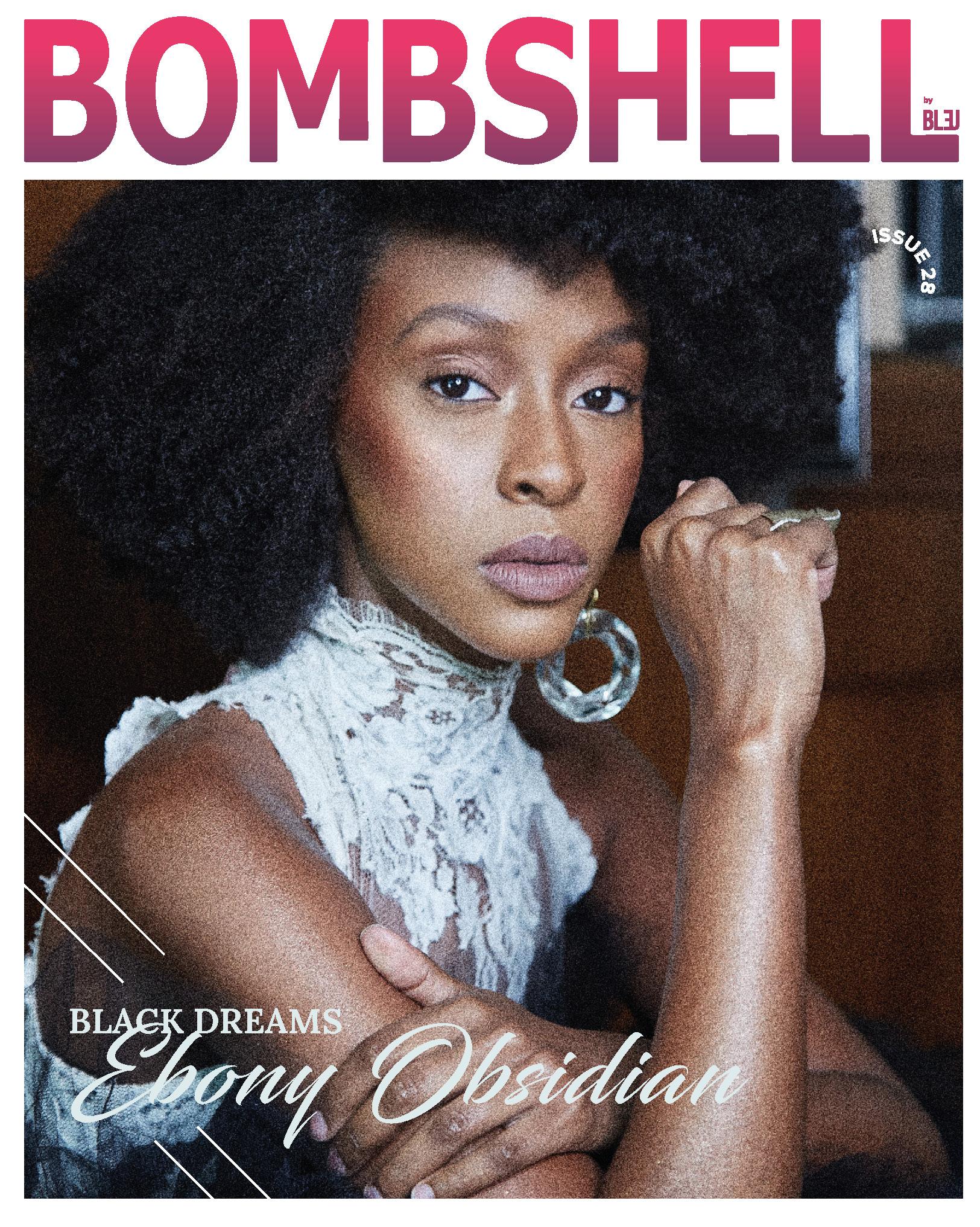 Ebony Obsidian on her Career Going from Beale Street and Beyond
By Kaylin Young

Mar. 19 2019, Updated 12:08 a.m. ET
Ebony Obsidian on her Career Going from Beale Street and Beyond
Ebony Obsidian… even if you don't know her name, your faves do. Obsidian has shared screen time with the likes of Regina King, Angela Bassett, Lena Waithe, and Aunjanue Ellis. While her latest role of "Adrienne Hunt" in the widely-acclaimed If Beale Street Could Talk is garnering a lot of attention, it was Obsidian's love for singing that introduced her to performance. Since then, the New York native – New Paltz, in specific – has done every form of entertainment, from web series to commercials to theater. Obsidian is constantly dismantling the idea that notions that performers must stick to a singular niche in order to perfect their craft. This message is what Obsidian hopes will carry over to young women everywhere, "You can do anything you want to do, even if it hasn't been done yet. And if it has been done, you can do it differently, in a way that's new and authentic to you." Obsidian shared what pushes her into role selection, what she has learned from working with Hollywood heavy hitters, and why this "New Black Renaissance" is nothing new.
Article continues below advertisement
Photography by: Ashley Sky Walker
Videographer: Emiliano Styles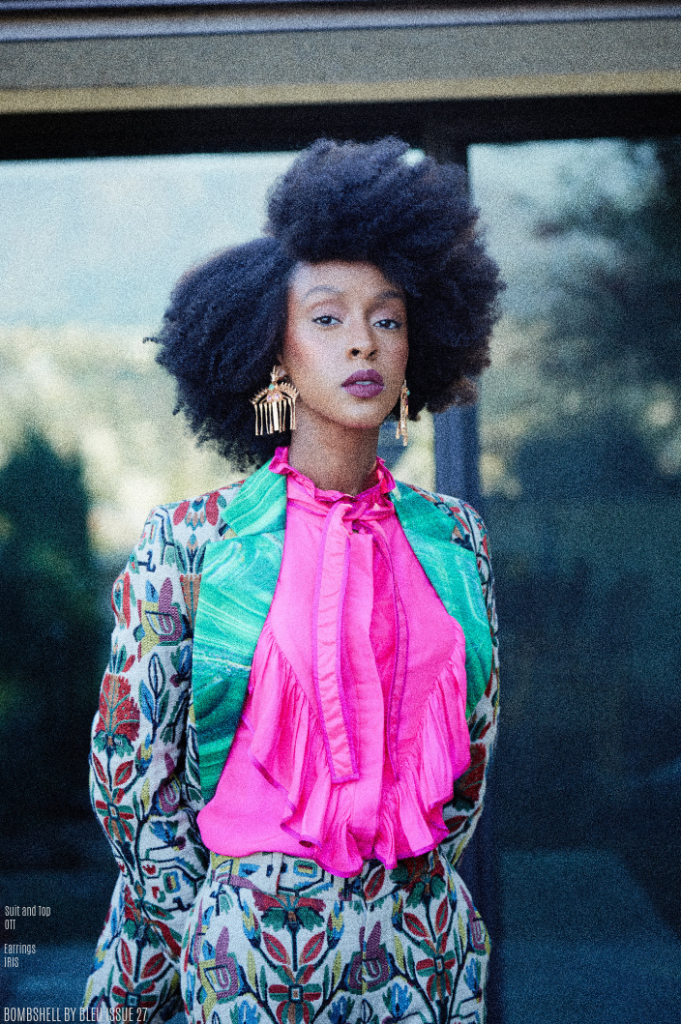 Article continues below advertisement
BOMBSHELL: The world is coming to know you through your role as "Adrienne Hunt" in If Beale Street Could Talk, but you've been working for years. How does it feel to be a part of a film that is so beloved already and has over 100 award nominations?
EBONY OBSIDIAN: You know what, I didn't even know that, thank you for telling me that. Let me let that sink in for a second. It feels incredible. You obviously don't know how a project that you're doing is going to be received. It's been received terribly or welcomed with open arms or anything in between that. It's been incredible seeing how much people love it and taken it into people's hearts.
B: What drew you to this storyline and character?
EO: Well obviously James Baldwin was an incredible human being – let's not even limit him to a writer for black people in America. I actually hadn't read the book before becoming familiar with that fact that they were doing the film. But I did read the book before I read the script and I was so taken back by how deeply the story was able to bring me in as a reader in just about 100 pages. It was really intimate and you were very invested in the worlds of these people, no matter what side, you felt everybody and where they were coming from. For Adrienne in the book, there's so much insight into why she is the way she is and where that comes from. She's very different from other characters I've done because she has a lot more healing to do and more growing, and she's young. So I was honored to take that on because a lot of us do need healing, we need to learn how to love ourselves and our sisters and our brothers.
Article continues below advertisement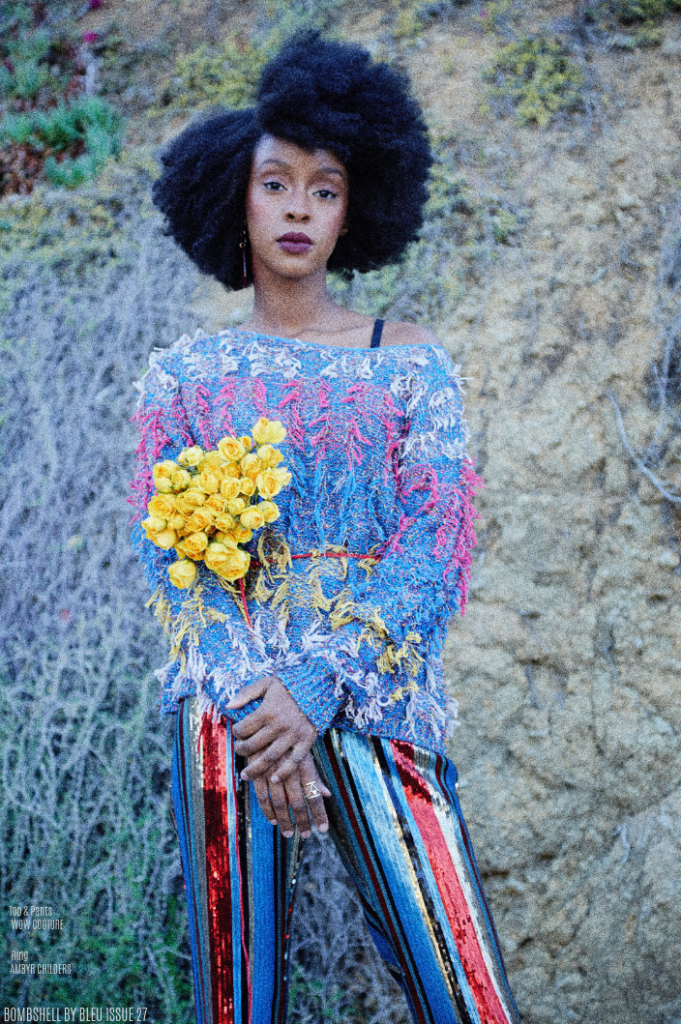 B: As I said, you've been around for years and my introduction to your work was when you played "Michelle" in Master of None. For those who aren't familiar, you played the girlfriend of Lena Waithe in the pivotal "Thanksgiving" episode where she comes out to her friends, mother, and grandmother. That episode was pivotal for so many people in the LGBTQ+ community – specifically, those who are also people of color – as it addressed so many stereotypes and barriers that prevent people of different generations from seeing eye to eye. What did that episode mean to you? And why is it so important for your work to have a deeper meaning that goes beyond the screen?
Article continues below advertisement
EO: That episode meant everything to me. Aside from working with such incredible women, it meant a lot to tackle a subject that's so important – especially to so many people in our generation. Each generation has its own battle to fight and mountains to overcome. Some subjects we focus more on, depending on where on the line you fall; whether you're an 80s', 70s' or 90s' baby. So for me, I was so happy to be a part of that because I'm marching with people today about this topic and we have so many more rights – and it sucks that we have to say "rights" because everybody has and should have their own rights. I'm able to see how everything is unfolding right now and be a part of that. None of us really knew that it was gonna hit home that hard. You never know – no matter how great the script is – you never know how people will receive it because it is such a sensitive subject. So it was nice to see that people were touched by that – especially black people. Because it's a very different experience coming out in a black household than any other household, so I was so glad to tackle that and see how much people were ready for it. People will say "oh, people aren't ready for that topic", but I think it was well overdue.
B: What qualities or elements of a story attract you to a script?
EO: Most of the time, things I haven't done yet. It can be easy to get pigeonholed into the same role or project, but to do things I've never done before or dealt with people I've never dealt with before is always something that I look for. It teaches me a lot more than I would have known about people like Adrienne, people like Michelle and people like Denise. This is life for me, this is how I learn.
Article continues below advertisement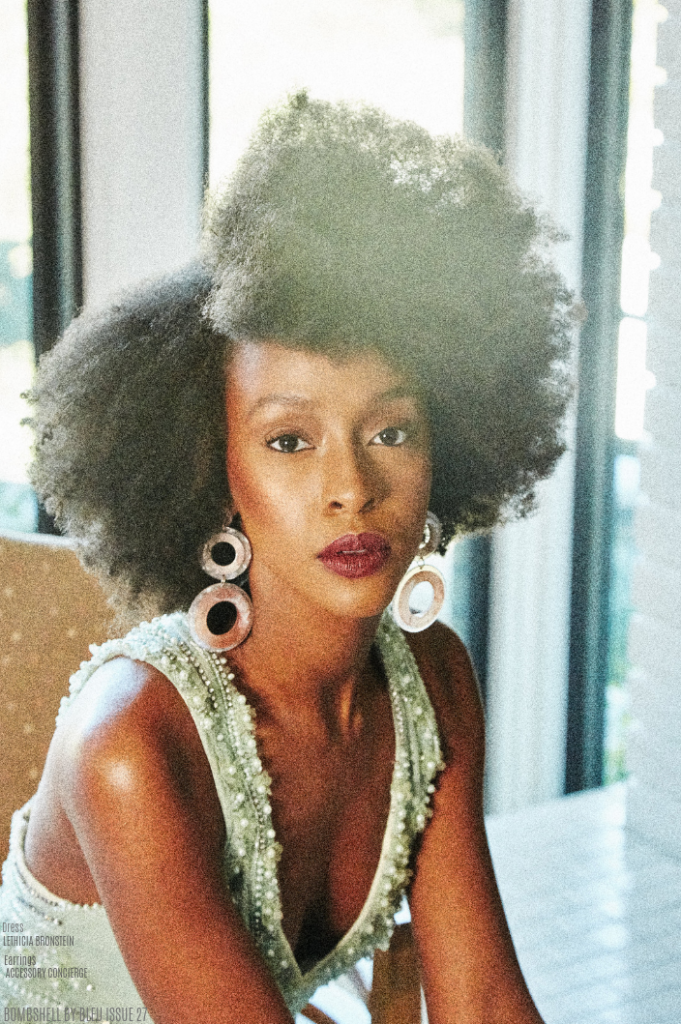 B: From Regina King to Angela Bassett and Lena Waithe, you seem to have the best luck thus far with all-star on-screen castmates. What's the best piece of advice you've received from the people you've worked with?
Article continues below advertisement
EO: Thankfully, I have been really fortunate – I wouldn't say it's luck, I don't believe in luck. But I've been fortunate to work with people who have been doing this for so much longer than me and have dealt with all the struggles of being or trying to be an actress. For me, there were so many times, between Angela Bassett, Regina King, and Aunjaneu Ellis – these are people I've grown up watching who really gave me the platform to be my own type of artist because it can be very daunting to feel like you're going up against people who have been in it for so long. But I never once felt like I was going against anyone because I was given the room to grow at my own pace and bring forth what I wanted to bring forth or contribute to the story. That support is the best part of any project I've done. There was no competition at all. The Master of None episode is a great example because there's a ton of women on set in every role from cast to crew. Master of None being mainly focused on Aziz, he really stepped back and gave us the room to have our voice and our space for a story that was women-centric. That's so important to have those allies who say, "this definitely can work, and it has way more to do with having the right people, regardless of sex to make something beautiful."
B: Outside of acting, you're also a singer – a trained soprano – what led you to the stage?
Article continues below advertisement
EO: I was always performing. I was singing before I was acting. Acting came way later. I actually sang at the Apollo in Harlem when I was seven – which is actually where we had one of our screenings – which brought a lot of memories back. I was always singing and writing songs. But I was a shy kid, so I never wanted to do things in front of people. But I always did choir in school, I was in the school band. I kind of stumbled into acting when I heard on the radio that in the neighboring city there would be an audition to perform in front of agents. At the time, I was 13 or 14 trying to figure out my college plans. So I did that, I ended up performing in front of a lot of people – it ended up being like 1,000 people in the room, which is not what I signed up for. I did that and realized that I really wanted to be good at that. So I made it my mission to come to the city – I'm from upstate New York – and study it before I tried to audition, and I'd take it seriously. So I did indie films, some feature shorts, student films, and then a web series. I've just been beating the pavement ever since.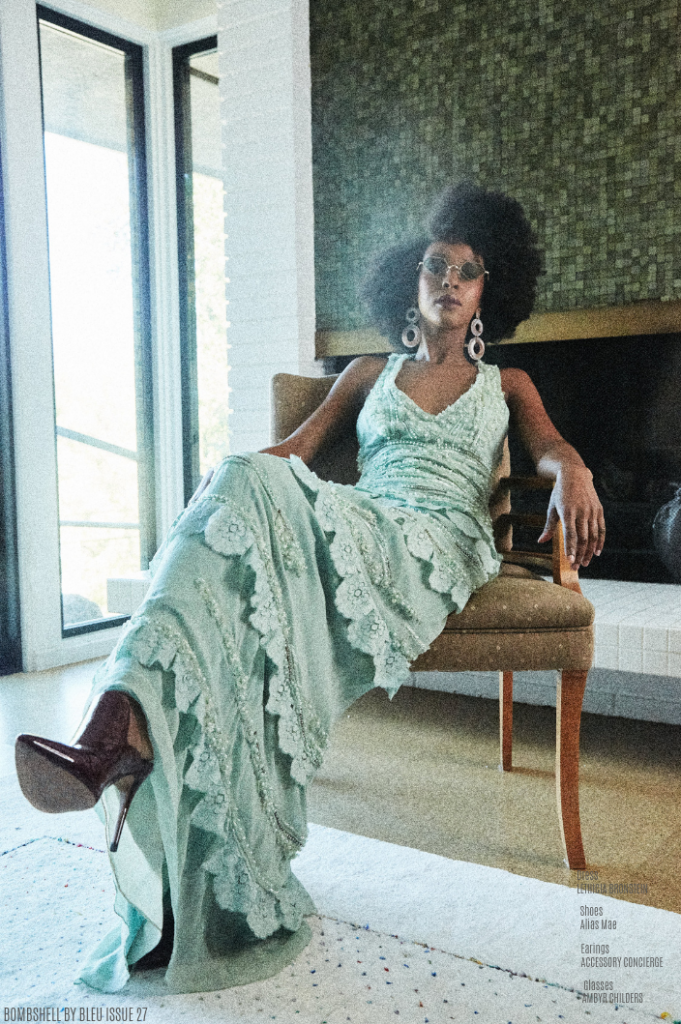 Article continues below advertisement
B: As this new wave of "Blackness" is entering the mainstream media space, you are one of few actresses on the big screen who wears her natural hair. Was that a conscious decision? And how (if at all) has that affected casting processes for you in Hollywood?
EO: You know what's really interesting? I did the big chop in 2008, so before that, I had relaxed hair – just like all the women in my family. So for me, going natural was a very personal decision. At the time, my grandmother had cancer and had lost all of her hair, and she was my number one. From there, I hadn't decided to take acting serious, I think it was at a time when it was becoming more acceptable. Being natural earlier on, I've walked down the street and been harassed by men in their 50s and 60s telling me to "do something with that on your head" – and that's putting it nicely. And now, I walk down the street and hear "I love that." It's very different and it's only been about 10 years. I haven't had any issues in terms of casting, I think casting is becoming more and more open, they don't actually know what they're looking for when they're looking for an actor, which gives me a little more leeway. Yes, it was a conscious decision because this is who I am. But I have worn my hair straightened in film or things that I've done, and that is more character-driven because I love falling into a character. But yes, my hair is healthy, and I'll be keeping it that way.
Article continues below advertisement
I get so many messages from younger girls – even older girls who are saying, "oh my gosh, I never saw this!" For my generation and older, we never saw this. Today, we have all these beautiful images on our screens a lot of people are calling it another black renaissance and honestly, I don't think that it's a black renaissance. I think that every time a time period comes around when we as black people are accepting ourselves more than we previously did or we're more on society's radar, that's a beautiful thing. But we're only ever expanding on what we already started. This is just who we are – this isn't new to us, it's new to everyone else.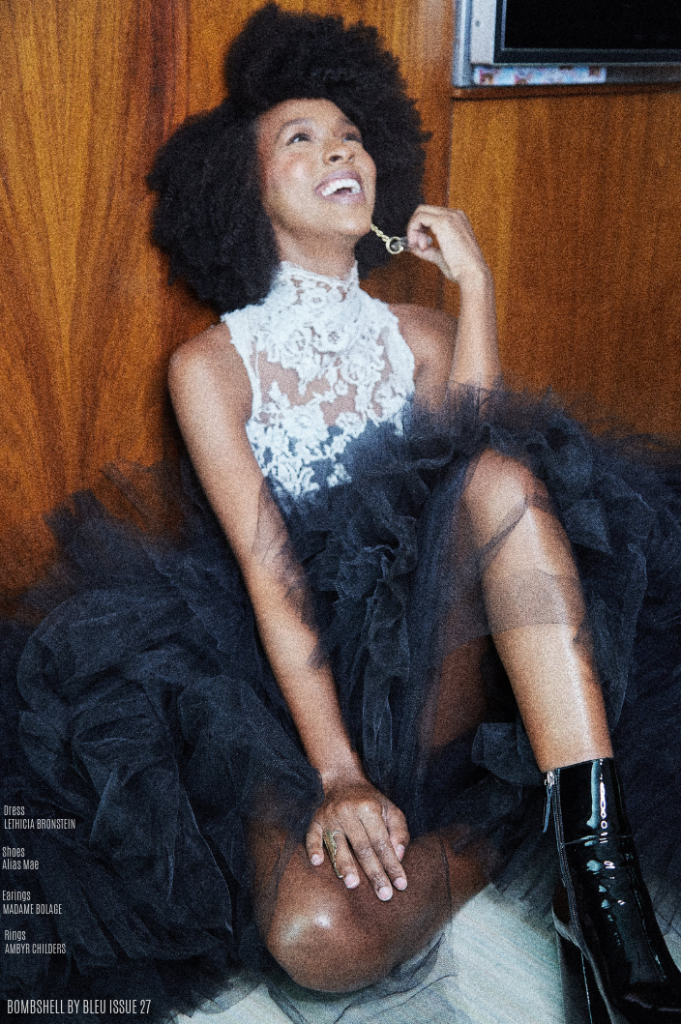 Article continues below advertisement
B: You're a New York native. New Yorkers are obviously known to have a certain level of grit and hustle. When you think of New York, what comes to mind? And how did growing up there help you in your career today?
EO: When people say, "If you can make it in New York, you can make it anywhere," I do think that's a true statement. One, because unlike LA, we are much more seasonal, which means that at certain times of the year, it becomes a lot harder to do practically anything, but we still do it. We're resilient. It gave me a nonstop movement.
As long as you're moving forward, you're moving in the right direction, even if things don't fall into place the way you thought it would.
-
Article continues below advertisement
As long as you're moving forward, you're moving in the right direction, even if things don't fall into place the way you thought it would.
B: Your Beale Street co-star, Regina King, pledged to employ 50 percent women in each of her productions for the next two years during her award-winning Golden Globes speech. This is obviously a beautiful thing for women in entertainment, but what are some other areas of progress that you're hoping to see in the coming months and years?
EO: I just hope that we get to a point where we don't have to count percentages for any group of people – whether it be people of color, sexual orientation. I hope in the future – in the near future – we are able to see a set that isn't all men. I'm going to say that Master of None was the first project I've done that had a woman director, which is strange considering how much work I've done – even on the indie scale. I hope we get to the point where people are even making a conscious decision to being inclusive. And we do have to be intentional about that right now, but I hope we get to a point where we don't have to think about it, we just do it.
B: Bombshell is all about driving the culture of dope chicks forward – what makes you dope?
Article continues below advertisement
EO: I'm really comfortable in the fact that I'm not perfect, and it took me a long time to get there. Every now and then, I feel like there's so much more to do and to be done, but I'm really proud when I look back and see what I've done thus far. I think for me it's being accepting and my self-acceptance.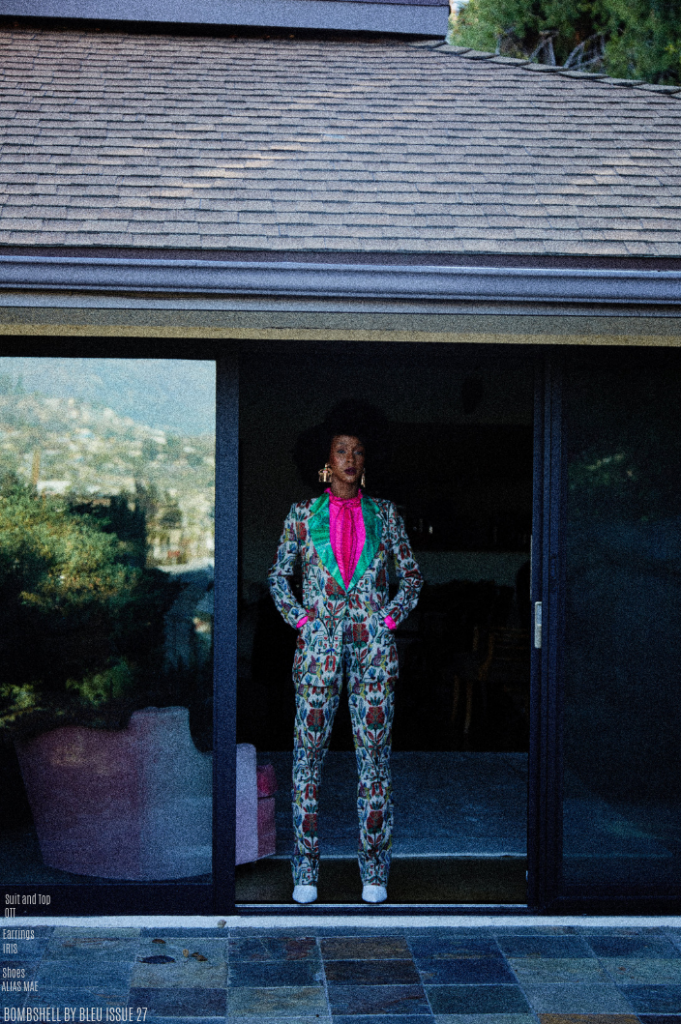 Article continues below advertisement
B: If you could play any character in any film/TV show, who would it be?
EO: Elsa Kidane – an Eritrean singer who also fought in the war. She's a pretty awesome human being, but there's not that much that I've found on her as a person. I'd love to be her because she's close to home, and to be a performer and a fighter is crazy.
B: What's your craziest celebrity moment (either a personal moment when you realized you were "big" or your craziest celebrity run-in)?
EO: I was in a Sephora and I ran into Aunjanue Ellis, who plays my mother in Beale Street. She walked by and I was like "oh my gosh, it's you!" Fast forward a year later, we're at the table read and someone said, "so-and-so is playing your mother, but she wasn't able to attend." And Regina looked at me like, "You know who that is?" and I'm like "Yea, I ran into her and it was slightly weird." When I told Aunjanue, she actually remembered, but she's a lovely person.
B: What's your favorite award-season film right now? Besides If Beale Street Could Talk, of course.
EO: Black Panther because it's amazing and I met Ryan Koogler on Monday, and that was amazing.