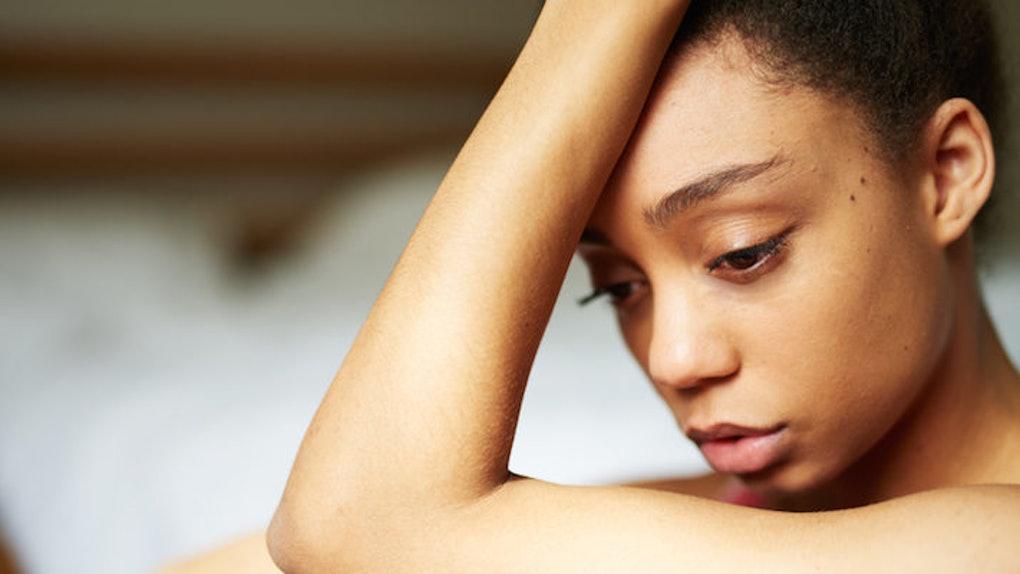 When Your Early 20's Hits You and Your Friendships Like a MF Truck
By Ash C

Aug. 1 2019, Published 8:24 p.m. ET
Being in your early 20's can mean a lot of things – perhaps too many: you're finally legally allowed to do a lot things, you have tons of new responsibilities, and you're no longer protected by the bubble that used to shelter you from the cold, hard world that is society. You can refuse to grow up, but you can't stop things from shifting and going so far away from what they used to be. This is a time where massive changes happen in your personal and professional life, whether you like it or not.
As life changes, so do we. You can't help but notice how you and the people around you grow and change in different paces and directions. Eventually, you'll learn that some people want to be liked, some people want to be admired, and some people want to be respected. These deep desires come from within, and often turn into desperate needs that alter one's behaviors. If you're one of the luckier ones, you may be self-aware enough to make sense of what you're going through and the lessons you're learning. But, this is not the case for a lot of people in their early 20's. We're "young, wild, and free"; we have the ability and freedom to do lots of things, but we don't necessarily possess the wisdom or maturity to handle differences and changes like a proper adult.
This is where it gets tricky. And hurtful.
Friend breakups can and WILL happen, I assure you. Sure, we're all just atoms, stardust, whatever you want to call it. Some of us might have even grew up similarly – but it is a case of nature vs. nurture. People can still grow into different personalities believe it or not. Changes are inevitable in one's early 20's, and there's nothing we can do about it. It can be extremely difficult to deal with people that you don't agree with anymore. Maybe they no longer treat you the way you want to be treated, maybe they start doing f*cked up things, or maybe – you're just drifting apart.
Article continues below advertisement
So, how do we cope with the relationships that once were?
For starters, some people choose to confront them. Intervene if you care enough. However, make sure you're being mindful about it. There are a lot of psychological reasons behind every little thing that we do. You may have an understanding of your own behaviors and decisions, but relationships are hard because it involves other people, and you can never really know what exactly goes on in another person's head. Just be kind to one another and don't let it become too personal. It's never healthy to be bitter. Project positive energy into the world and you shall receive.
However, it's also important to remember that you don't owe anybody anything. Confrontations require a lot of emotional strength, and interventions are basically free emotional labor in my opinion. Not to mention the fact that even if you do pick up the courage to do it, there's a 50% chance that it won't be well received. If it interrupts your mental wellness, don't do it. Your mental health and well-being comes first. Even airline safety videos tell you to help yourself first before you help other people. (See? I told you it's a cold, hard world. Everybody is for themselves out here. No apologies.)
Article continues below advertisement
Whether you choose to fight the good fight or bury your head in the sand, there's a next step. You have to deal with yourself: your own personal emotions and how you go from here. No matter what, it was a friendship that once nourished you. They might have lifted you up when you were down, or they might have helped you grow into a better version of yourself. Again, don't be bitter. They might have treated you badly towards the end of the friendship, but it doesn't mean it's always personal. Everyone is going through their own personal struggles, especially in their early 20's. (It's not always about you, babes.) The only good thing to do now is to cheer for them from afar. After all, there must have been a reason that you were friends initially. Remember that, appreciate that, and move on.
Moving on ain't easy, but c'est la vie, darlings. Maybe you're sad, maybe you're angry; but the only thing you can do now is to focus on yourself and learn from the trauma. Life goes on. There're so many more good things to look forward to in your early 20's, so don't let yourself get stuck on one tiny failure. You are better than a broken record. You can be as strong and resilient as you want to be, as long as you work at it. <3