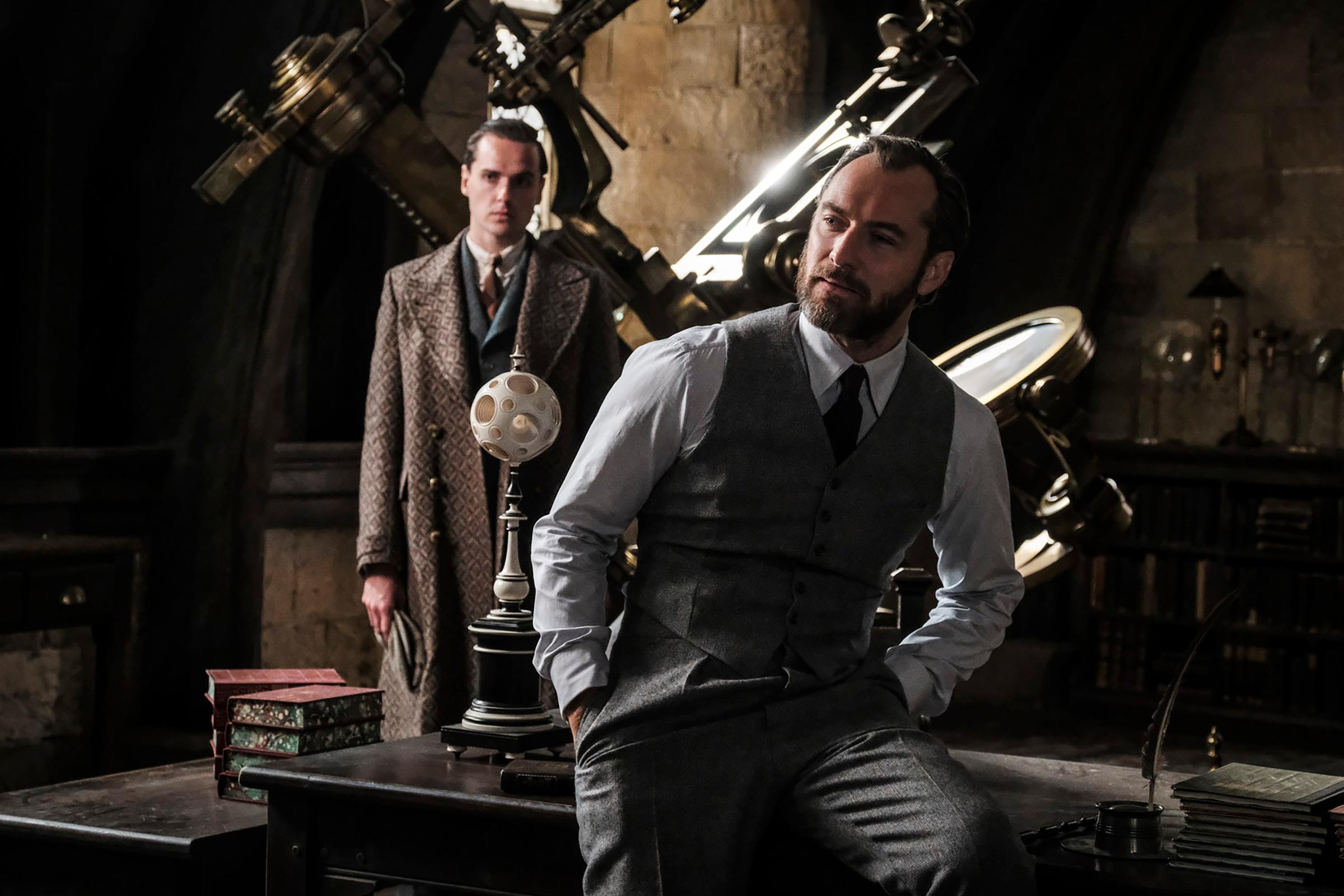 Dumbledore's Sexuality Won't Be Adressed In New "Fantastic Beasts" Film
By Elysia J

Jul. 19 2018, Published 8:21 p.m. ET
It was back in 2007 when JK Rowling revealed to fans that she thought of Dumbledore as gay. She explained that he had Fallen in love with a bad wizard named Grindelwald and that his feelings for him blinded him the evil he was doing. The revelation to some was a welcome surprise, but left others with a question. Why was this not addressed in any of the books or movies?
With the release of the new movie series "Fantastic Beasts" many thought that this would be the time to show the character as his authentic self. The first movie didn't introduce the young Dumbledore, but the upcoming sequel seemed like the perfect opportunity. Jude Law is set to play the young wizard in "Fantastic Beasts: The Crimes of Grindelwald" The fact that the movie will seemingly center around the very character Rowling stated that Dumbledore was in love with also made it seem like a possibility.
But alas, it has been confirmed that the upcoming movie will not address Dumbledore's sexuality. The director David Yates told Entertainment Weekly that the film would not portray the character was "explicitly" gay.
Jude Law also commented on the decision. He stated that his portrayal would be multifaceted and commented "As with humans, your sexuality doesn't necessarily define you."
I've noticed that people only ever say this when the sexuality is not straight. Almost every movie has some aspect of a love interest, weather it's relevant to the plot or not. But funnily enough no one ever says that they felt like the straight characters were being "defined' by their sexuality. This concern only ever seems to surface when the possibility of representing an explicitly gay character surfaces.
It seems clear that this is less an issue of not wanting to "define" a character by their sexuality and more a case of typical Hollywood reluctance to portray homosexual interactions in mainstream movies.
Jude Law seemed to imply that there is still a chance that the topic was addressed. He noted that there were more movies to come and that there is a lot more of the character to discover. Rowling herself has also previously hinted that the topic may be addressed in later films.
But with the cliché' comments about not "defining' someone by their sexuality, I wouldn't advise fans to hold out much hope.