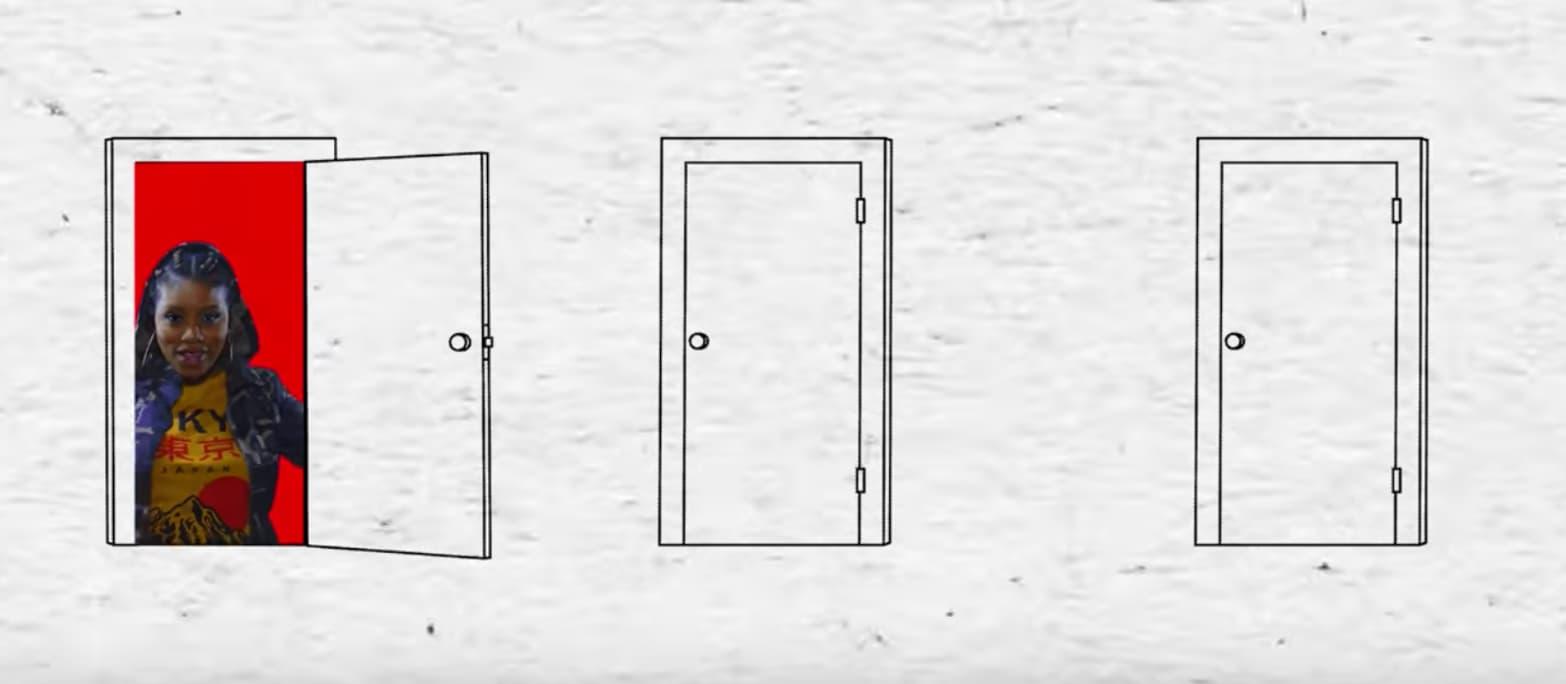 Dria Talks 'Baby I Got You', Logic, and More
By Jamie Rollo

Apr. 8 2019, Updated 2:51 p.m. ET
The songstress behind your favorite hits, including Logic's Grammy winning track "1-800-273-8255", came out with her new single "Baby I Got You" and a fun, upbeat video to match.
"Baby I Got You" is the perfect summer jam, with 90s flare and a "neo-soul vibe". The video is reminiscent of a time when videos centered the artist, Dria explained. "My husband and I are total, real R&B, real Hip-Hop lovers and so we started noticing, with the way music videos are going now, they are very very artistic," she said, "We just went through a bunch of 90s, 2000s, early 2000s, videos and just kind of got some ideas and saw some little nuances and artistic things that we can kind of combine and create something of our own to do."
The song's infectious, smooth beat is inspired by Dria's deep past in music. She pulls inspiration from artists she listened to growing up in California, including Jill Scott, India Arie, and Erykah Badu.
Dria, however, is not new to the music scene – in fact she has quite the extensive résumé. Since the age of 18, she has been writing and doing music. She even graduated from a performing arts high school in Huntington Beach. Later on, she met her husband, Christopher Thorton, and together they formed The Frontrunners. Together they cowrote and produced albums for artists like Logic, Rick Ross, Meek Mill, and Young Thug. Working with these artists sparked her passion to come into herself as an artist.
Article continues below advertisement
"We had some really great success with that and when I started working on those people's projects most of the time, probably 95 percent of the time, everybody kept my vocals on everything," Dria said, "I decided to just really branch out of my writing and really just take in and nurture being an artist myself."
Dria talked lovingly about working with Logic, explaining how he truly valued everyone that was brought in to contribute. The Frontrunners worked on his albums Incredible True Story, Under Pressure, and Everybody. She explained the excitement of two of those albums going platinum and "1-800-273-8255", with her vocals, going multi-platinum.
"Being a kid you always dream of stuff like that," she gleamed, "this is real, this is all the hard work that I put in for that x amount of years is really paying off and that's the real advantage of it. Just knowing that your work is paying off."
Dria's mixture of natural talent and dedication to her craft make her a force to be reckoned with. Her song gained the attention of her good friend, Serena Williams, who ended up using the single in a promotion video on her Instagram. Williams and Dria have been friends for nearly 30 years, but Williams created the video without Dria's knowledge. It was a pleasant surprise to say the least.
Article continues below advertisement
"Obviously she supports what I do, but her doing this was not out of obligation, which I thought was so cool. She actually surprised us with that video. She sent it and was like 'so, what are you thoughts on this video?'," she explained, "It was so amazing to have that support, obviously, from someone who's so huge and has such a huge following, and just has so much respect to have her show what she does best with something that I do best."
As long time friends, Dria was so honored and is so inspired by Williams' day-to-day hard work and dedication to doing what she loves, "she raises the bar when it comes to excuses in life and that's what is inspiring to me," Dria said.