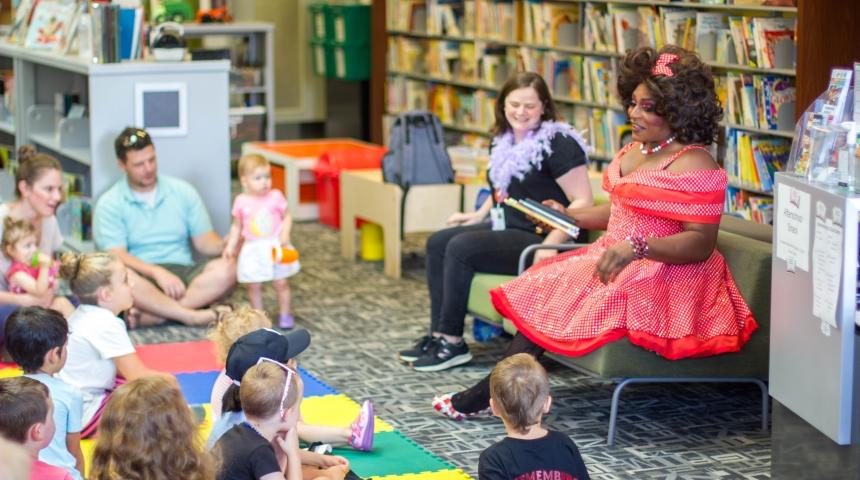 Drag Queen Story Hours Educate Communities, Despite Disapproval
By Jamie Rollo

Nov. 16 2018, Published 8:15 p.m. ET
Drag Queen Story Hour, also known as DQSH, is a program that brings LGBTQ education to public libraries, bookstores, and schools all across the United States. Author Michelle Tea conceived the idea for DQSH in 2015 while living in San Francisco. Tea identifies as queer herself, and after having her first son Atticus, she was underwhelmed with the level of diverse education occurring within San Francisco, a relatively progressive city.
While they did have story time for children in the communities, they were typically geared towards "straight" audiences. She wanted to create a family oriented event that centered on diversity and inclusion, thus creating DQSH, where children and families can learn about drag culture and gender fluidity.
Article continues below advertisement
A typical story hour will go as follows. A drag queen will volunteer to come and read at a children's library, and of course they dress in full drag. They then will read a few stories to the children, maybe a sing a few songs, and then they make a craft that is typically created to allow children to fully immerse themselves in the endless creativity and imagination that comes along with drag.
"DGSH captures the imagination and play of gender fluidity of children and gives kids glamorous, positive, and unabashedly queer role models," their website states, "In spaces like this, kids are able to see people who defy rigid gender restrictions and imagine a world where people can present as they wish, where dress up is real."
But it isn't only sunshine and glitter for the DQSH program. In fact, this program is often the center of localized controversy from public library to public library across the U.S, and can be harshly criticized in even the most progressive of areas.
Article continues below advertisement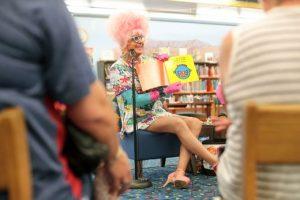 Additionally, in Rahway, NJ, a New York City suburb, even protested against hosting a drag queen at a local library. Flyers were left at community residences saying that it was a ploy to brainwash preschoolers. Luckily, the event was still had an amazing turnout of 50 parents and children.
Article continues below advertisement
Luckily, many communities and local governments have supported the idea of DQSH. The New York City chapter, became an established non profit organization and now receives funding from both the New York Public Library, Brooklyn Public Library, and two city council members.