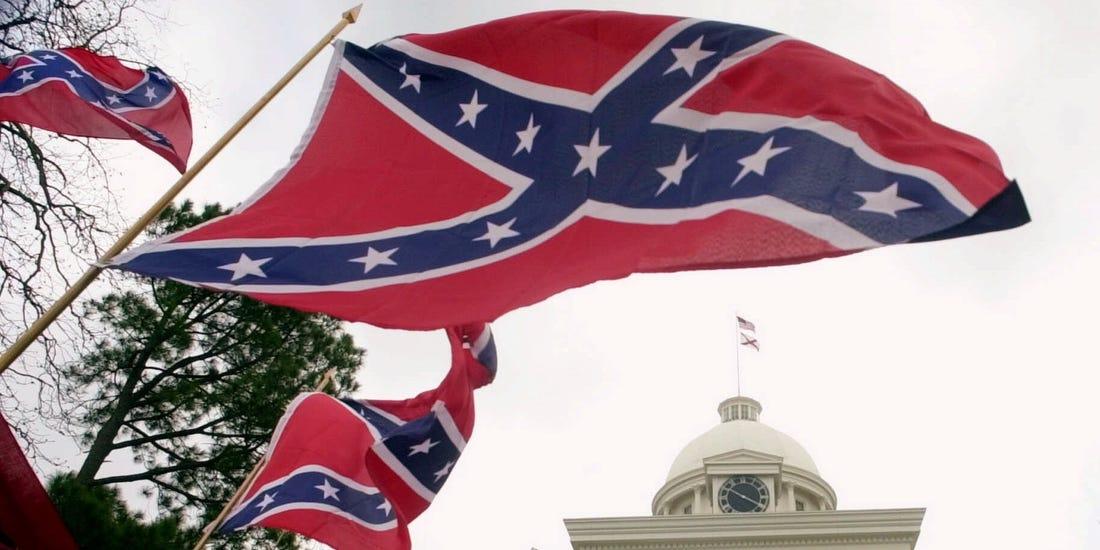 DOD Bans Display of Confederate Flag
By Elysia J

Jul. 22 2020, Updated 3:34 p.m. ET
The policy will apply to both service members and civilian employees. It covers all Department of Defense workplaces, common access areas, and public areas. This encompasses a wide range of sites. Office buildings, naval vessels, open-bay barracks, and all spaces in public view are subject to the new rule. Esper shared the policy memo, which includes a full detailed list of places the rule will apply, via twitter.
Notably, the memo does not mention the Confederate Flag. Instead, it provides a list of the flags that are authorized, and the Confederate Flag is not among them.
It appears that this was a deliberate move to minimize negative attention. According to The Associated Press, an earlier draft explicitly banned the battle flag. Reportedly the reason given was to preserve "the morale of our personnel, good order and discipline within the military ranks and unit cohesion." It is clear that the DOD had the flag in mind when crafting the policy.
Article continues below advertisement
The move follows similar orders by high ranking officers. Gen. David Berger, the U.S. Marine Corps commandant, ordered a ban on the flag at all Marine Installations in early June. The Chief of Naval Operations, Adm. Mike Gilday, had his staff begin crafting a ban around the same time.
The ban is not an unprecedented move for the military.
There have long been regulations on what political action service members and civilian employees can take. The Hatch Act of 1939, for instance, "limits certain political activities of federal employees, as well as some state, D.C., and local government employees who work in connection withfederally funded programs. "
Military policy generally prohibits "any appearance of a military member in uniform supporting any political candidate or cause, using official government electronic devices to campaign for political candidates or causes or giving any impression that the military — or military branch supports that cause or candidate. "
Article continues below advertisement
Restricting political speech is not new for the military. Whilst the confederate flag is not explicitly tied to an organization or party, it has clear connotations and connections with the right and with racism.
It is also odd that the military of a nation would ever proudly wave the flag of a movement that rebelled against said nation.
Critics expressed concern that the DOD also appeared to have banned the Gay Pride flag.
The memo does not include the rainbow flag in the list of those authorized. This means that showing support for a group that the military has explicitly discriminated against in the past is no longer allowed.
This would seem to go against the DOD's stated goal to "further improve morale and cohesion" with the policy.