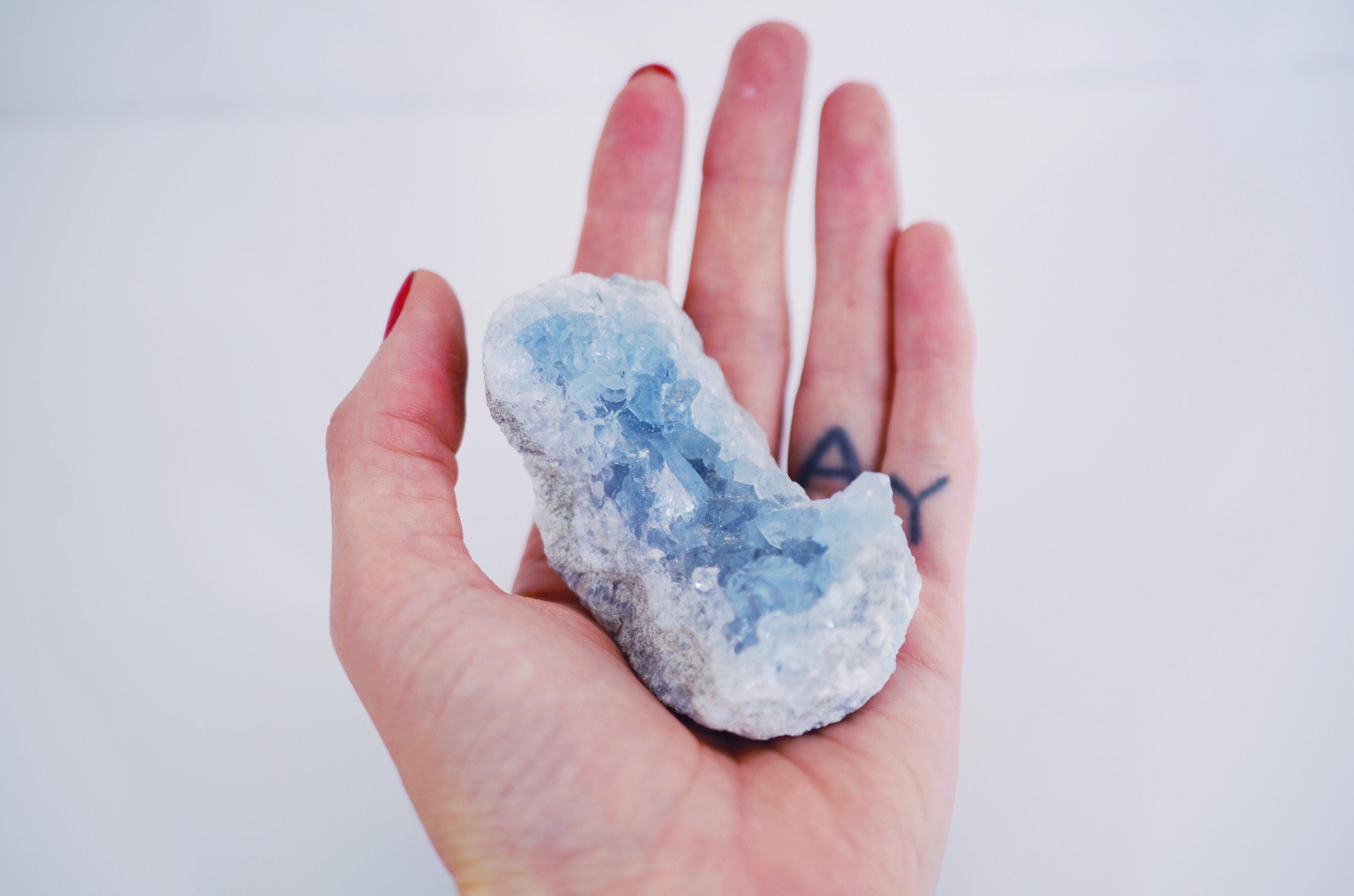 Do Crystal Facials Work?
By Jamie Rollo

Feb. 8 2019, Published 6:27 p.m. ET
In the past couple of years, crystals have been at the forefront of every trend. From meditative purposes to fashion to skin care, people cannot stop reaping the alleged benefits from charged stones. Recently, people have started doing crystal facials in order to reduce redness, puffiness, and other impurities for brighter, clearer, and younger looking skin.
The science behind this beauty regimen is all in the placement. There are certain places on the face in which there is more heat and tension build up. Placing crystals on these meridians help release that heat and tension – different types of crystals serving different purposes. Energy Muse, an online retailer selling crystals and jewelry, has created multiple different grids for different "beauty intentions". On their site, they have grids claiming to help with anti-aging, stress relief, and detoxifying. All show exactly which crystals, and how many, is needed for the treatment and where to place them on the face.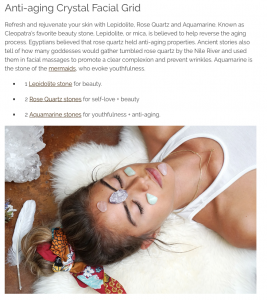 Article continues below advertisement
But does it actually work? Energy Muse founder Heather Askinosie believes it does. "As with any new product, it won't withstand time if it doesn't work. Crystals have been around for years and years," Askinosie told Fashionista, "That's a long time for something to be around if it doesn't do anything."
Jade rollers, which have been all over Instagram since last year, were used for beauty and skin care dating back to the 7th century. But, that still doesn't silence critics. Many people believe that there is not enough scientific proof of these crystal methods actually working.
Article continues below advertisement
"There have not been peer-reviewed studies demonstrating any crystal's healing powers for the body, beauty or otherwise," dermatologist Dr. Hadley King explained to Fashionista, "I cannot be certain that crystals do not offer any health benefits but without data to prove otherwise and without scientific plausibility, I am skeptical."
However, crystal fanatics still hold true that this method works wonders. Askinosie also noted, as a somewhat scientific claim, that shungite stones are able to remove negative ions from water, so therefore they can remove negative ions from the face. But, negative ions are actually good for the skin, mood, and overall health. She also told Fashionista that she recommends a crystal facial after a sheet mask and serum, making it difficult to decipher if the benefits are coming from the stones or her pre-crystal regimen.
The only proven benefit from crystal facials is that placing cold stones on the face can help with blood flow, according to Dr. Joshua Zeichner, a New York City-based dermatologist. He also notes that the relaxation factor of lying down for 15 minutes can also be therapeutic.