DJ Spinderella on Music, Art, and More
By Jamie Rollo

Oct. 25 2019, Updated 6:46 p.m. ET
DJ Spinderella really needs no introduction. As a veteran DJ in the music industry and founding member of legendary Hip-Hop group Salt n Pepa, Spinderella is now also mentoring students at The Keep Spinning DJ Academy.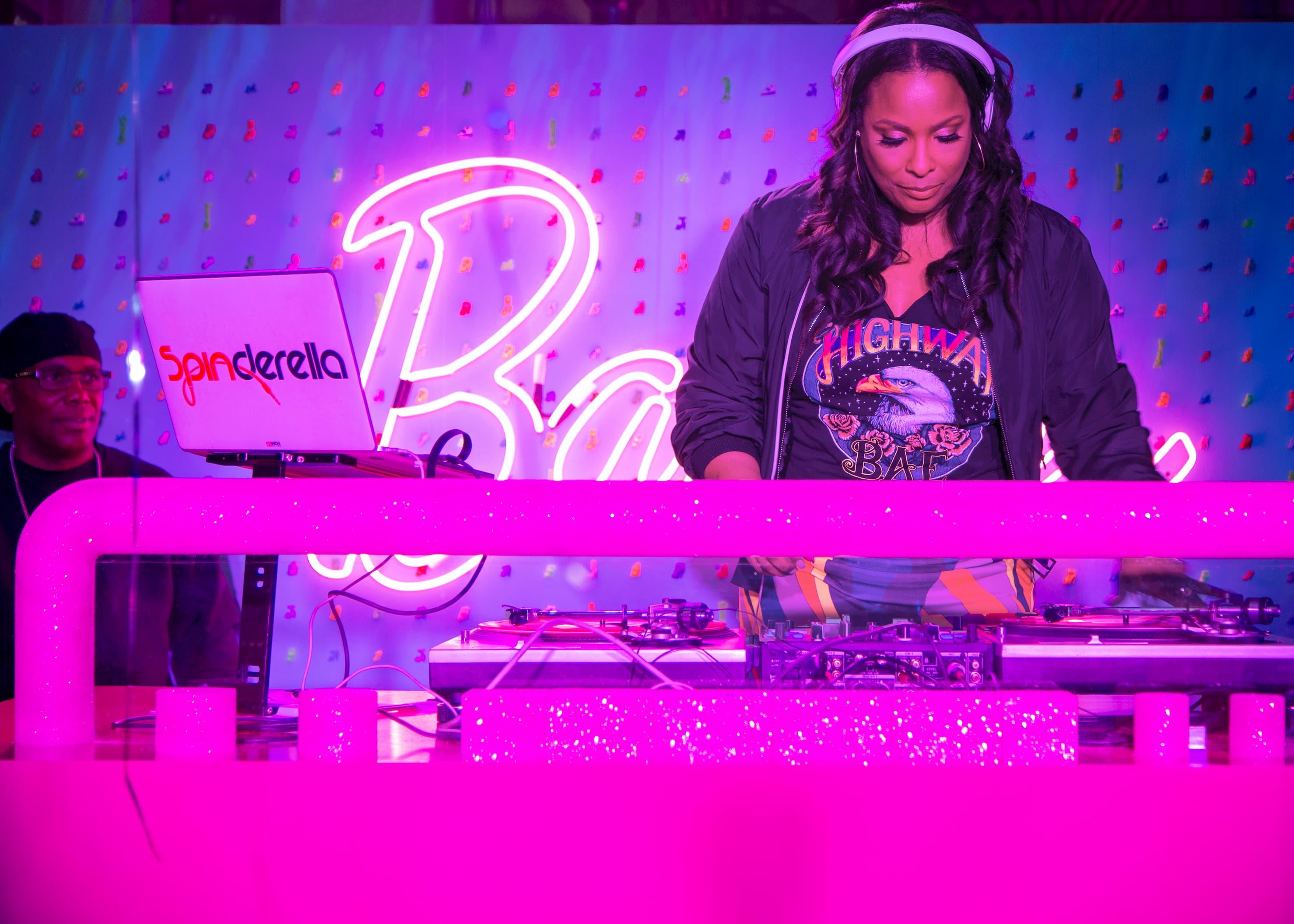 (interview by Tanya Hayles)
Article continues below advertisement
Was it your childhood dream to be a DJ? 
No. I stumbled upon the art of it early in life. Music was a natural part of my everyday growing up, but it wasn't until my boyfriend encouraged me to try it, did it become a thing I wanted to do.
You refer to DJ'ing as an art, can you expand on that?
DJ'ing is part of Hip-Hop culture. There's a technique to it and a lot of different skills are required. It's an instrument just like the piano or bass that takes time to learn. The foundation though, is being a lover of music. The first question I ask new DJ's coming up is, 'do you love music?'
Article continues below advertisement
What type of music shaped you and your career?
80's pop and 90's R&B/Hip-Hop. Those are my favorites to play to this day. I like fusing them with current music, bridging the gap between old school and new school. Coming up in the Salt N Pepa era, we were learning as we went, and had a lot of influences around us.
What does the future hold for the industry?
The future is bright. It's exciting to see young women show interest in the art and industry. I've been mentoring with Keep Spinning, an academy out of Dallas, that we plan to expand to other cities across the country. We don't just focus on the art, but also the business side of things.
Article continues below advertisement
If you weren't a DJ, what would you be doing? 
Nothing! I love what I do and have been blessed to be able to do it for a very long time. While I wasn't the first female DJ, I was the first to go mainstream globally.
Rapid Fire 
Small crowds or large crowds?
Both! There's a different energy that comes with either of them.
Old school – records and crates, or new school, laptop and tech?
Old school. Vinyl has a different sound than digital. Digital is more engineered. Vinyl is raspier and brings back memories of being in a basement party or your mom's living room.
Song requests: yes or no?
Yes! I'm one of the nice ones that doesn't mind. You have to expect that it comes with the territory of being a DJ, but it does have to fit and the person making the request can't be rude.