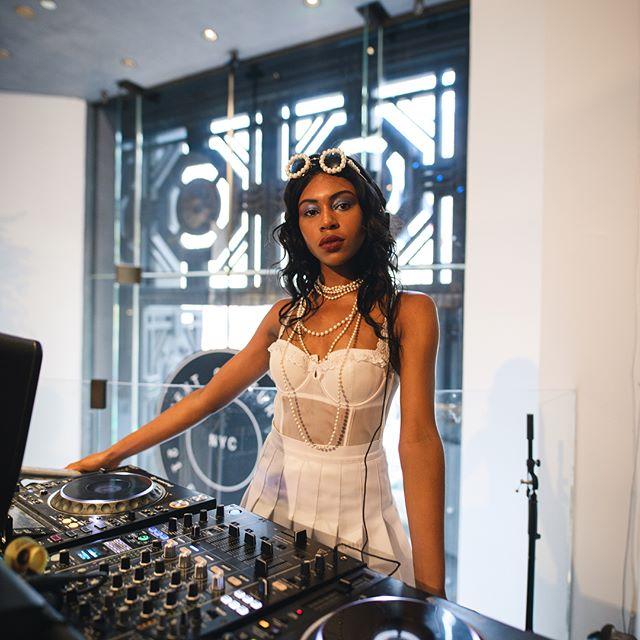 DJ DylanTheGypsy Talks Passion and Industry
By Jamie Rollo

Oct. 25 2019, Updated 6:33 p.m. ET
DJ DylanTheGypsy took the leap into her side hustle, DJing, and learned that passion creates the perfect process. She was able to refine her craft as she filtered her motivation to what made her happy.
(interview by Tanya Hayles)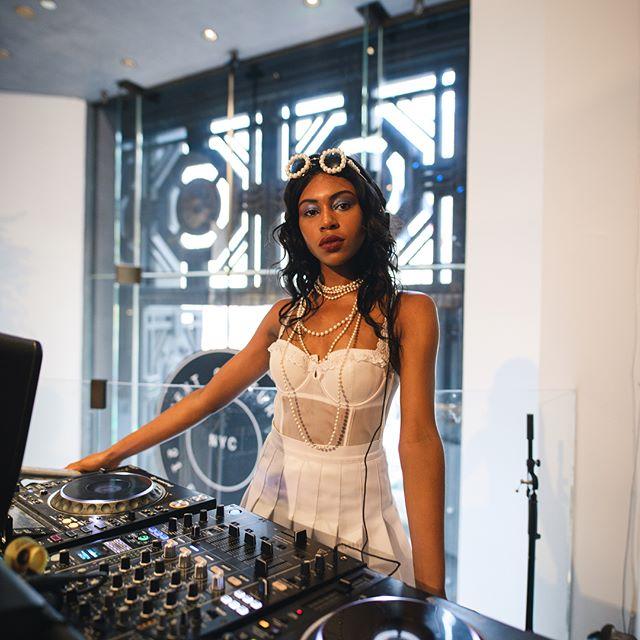 Was it your childhood dream to be a DJ?
Yes, I've always had a passion for music. I would spend hours looking up artists and reading music blogs. My parents were also very involved; they would always share their favorite artists, old and new, which contributed to my music taste. I would also make mix compilation CD's with my favorite tracks in elementary school. I was frequently given the aux throughout high school during parties. I've always gravitated toward music and the arts.
Article continues below advertisement
How did you decide to take the leap from being passionate about music to making it your full-time career?
I was tired of working, and losing, every single part-time nannying job I had. I didn't like being unable to dedicate 100% of my energy into my career. Side jobs would always conflict with my DJing and modeling and I would feel extremely unmotivated to execute personal projects after a long day of babysitting. I decided to sacrifice my stability, move out of my comfort zone, and pursue DJing full time. It was hard at first but as soon as I gained momentum I began to earn two-to-three times more money weekly than I would have made watching children. I trusted the process, refined my craft, and created opportunities for myself instead of waiting for someone to hand them to me.
What kind of mentors did you have to help guide you into the field?
I looked up to DJ friends for advice in how to maneuver within the field. I frequently asked questions, attended their sets, watched them use the software, looked up YouTube tutorials, and practiced a lot on my own. My mentors were all extremely talented. They inspired me to refine my technique and individualize my song selections. I learned to go against the grain and not follow trends. Special shoutout to DC's DJ Marauder for giving me my first controller, showing me how to use Serato, giving me equipment recommendations, providing sound for my earliest parties, and inspiring me to pursue my dreams. I would not be here without him.
Article continues below advertisement
The music industry seems to be changing every day, what do you think the future in the industry will be?
I think music is oversaturated with too many versions of the same artists. It's overwhelming keeping up with the newest songs from the hottest musicians in the streaming era. Everyone is putting out larger bodies in shorter time frames than before; making it difficult to break every single record people want to hear. The increase in lazy art also makes it easier to distinguish real talent. The people doing their own thing are shifting music and culture in ways that will inspire many generations to come. I predict Rock and Roll will make a comeback as a Black art form while Hip-Hop and Trap continues to commercialize and dilute itself with meaningless content. The few people in Mumble Rap that are dominating their crafts with very authentic discographies have morphed the genre into something we can no longer categorize under the Hip-Hop umbrella. I love the new subgenres coming out. We are truly entering the age of Afrofuturism and reclaiming older genres appropriated for white consumption. Although our generation is less technically refined than our predecessors, I do believe the youth is the most creative.
Side-hustle culture is rapidly growing with Millennials and Gen Z, how can they turn their passion into a profitable career?
Spend less money on immediate gratification and more on your career. Be your biggest investor. The money will come back in larger sums in a short amount of time if you have a clear plan and hold yourself accountable when accomplishing these goals. Restaurant dinners, Ubers, parties, alcohol, weed, and material things will always be there. It's ok to self indulge from time to time as long as you budget properly, plan everything, and truly put yourself first until you are in a position where you can prioritize other people. Unless you're a parent or providing for a family, your top priority should be generating enough income to sustain a career solely off of your craft. I am a huge supporter of side hustles and vocally against staying in your comfort zone.