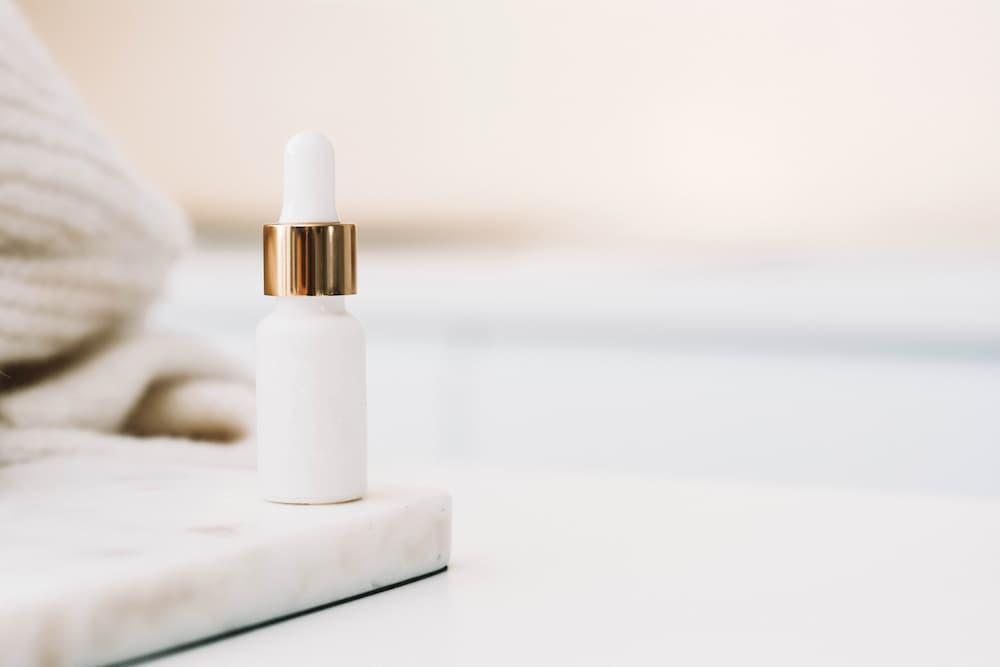 DIY Skincare Ingredients to Avoid
By Jamie Rollo

Apr. 1 2020, Updated 6:36 p.m. ET
As we continue to social distance and stay inside, the idea of making some DIY skincare products may sound enticing. Who wouldn't want to have flawless skin while saving tons of money by making products at home? But what people fail to realize is that DIY skincare trends use common household ingredients that are not made to treat the skin.
Why is DIY Skincare so bad? 
The reason it is best to avoid homemade products is because there is no engineering behind it. The reason why skincare brands will incorporate natural ingredients is because they're able to extract the beneficial factors and enhance the concentration of it. Take the brand Yes To. While they have entire line dedicated to the beneficial ingredients of tomatoes or grapefruits, putting a tomato or a grapefruit directly on the face will not give you the same results because the chemists at Yes To were able to extract the specific beneficial factors from those foods that best treat the skin.
Article continues below advertisement
It's the same concept with plants like aloe vera, which has been touted as a miracle ingredient for years. While many skincare products use this ingredient, it does not have the same effects of just using an aloe vera leaf on the skin. "We don't know the exact genetic makeup of that aloe vera leaf, what the concentration of the beneficial ingredient is, and if it has any other genetic structures that would pose a risk to our skin," explains skincare expert and YouTuber Hyram in his video "The Problem with DIY Facemasks." "But you know who knows all of that? Skincare labs that create beneficial skincare products for our skin."
And that's the crucial difference between a DIY skincare product and a product you can buy in a store. There are tests, studies, and research done by these companies to ensure that you are getting the most beneficial results from specific ingredients.
Article continues below advertisement
Key Household Ingredients to Avoid:
While it is best to just buy products from the store rather than making your own, there are some household skincare ingredients that must be avoided if you choose to make DIY skincare products.
Coming in at number one is coconut oil. Many natural skincare "experts" on the web praise coconut oil. While it may seem earthly and beneficial, it is actually terrible for your skin and hair. Coconut oil is a notorious pore clogger. It leaves a film making you think that your skin is hydrated and moisturized when in fact it's just blocking your other skincare products from being absorbed into the skin.
Next would have to be eggs. Many people believe that using eggs on your face can tighten the skin, slow signs of aging, and reduce the appearance of pores. While eggs may give you instant results, the risks that come along with using raw eggs are not worth it. Your skin absorbs 66 percent of what you put on it, meaning you can still put yourself at risk of being exposed to food-borne bacteria.
Article continues below advertisement
The most important of the DIY skincare ingredients to avoid would have to be physical exfoliants of any kind. Many skincare experts and dermatologists recommend avoiding physical exfoliants altogether, even those that are sold at a store. If you use sugar, coffee grounds, salt or nutshells on the skin, you can actually cause tiny lacerations making your face susceptible to breakouts and premature wrinkles. Using DIY exfoliants is especially harmful because it is not refined, processed, or even cleaned which can worsen the already negative effects of physical exfoliants.
Lastly, lemons are terrible for the skin in general. Do not use lemons or citrus juice of any kind on the skin because it can cause the skin's barrier to weaken and mess with its natural pH balance. Using lemons can also result in irritation, inflammation, and a whole plethora of problems. Apple Cider Vinegar should be avoided for the same reasons.
Overall, it's best to just trust the experts. If using more natural products is what you're looking for, there are tons of brands who use only natural, environmentally friendly ingredients. Do not go into your pantry to treat your skin problems – you're not a scientist. You're not smarter than dermatologists or estheticians. Trust their judgement while also doing your own research on ingredients to find out what's best for your skin type.