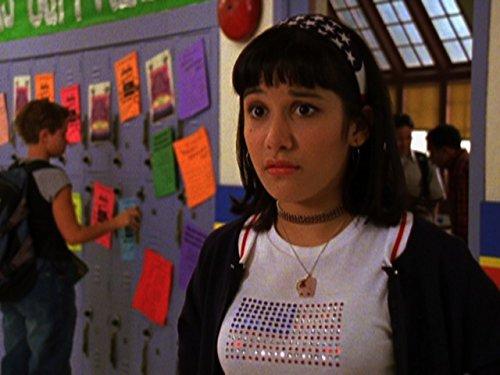 Diversity Versus Representation
By Johana L

Jul. 9 2019, Published 3:26 p.m. ET
As we all know, Hollywood is slow to represent real life with their lack of diversity. When we see people who look like us on screen, we feel as though they represent a deeper part of our lives than the characters they portray on screen. Sometimes, in their bid to win the hearts of the people, movies and tv shows offer "representation" but miss diversity altogether.
Let's look at the difference.
When "representation" is "good", but "diversity" is bad.
Growing up, Lizzie McGuire was a popular show, and it was cool to see ourselves in Lizzie's Mexican best friend, Miranda Sanchez. Miranda watched popular Mexican game shows with Eric Estrada in them. She even had her friends participate in them for a grand prize. She even told Lizzie about "Dia De Los Muertos." She was the cool, somewhat rebellious Mexican friend. Only problem is, she wasn't Mexican! Pretty big effin problem there, CALIFORNIA. The girl who played Miranda was Lalaine Vergara-Paras, an American actress with Filipino immigrant parents. Was representation there? It was cool to not be ignored by the general public, and most people believed she was Mexican so being Mexican was more than hard working men out in the field, or Tex-Mex icon Selena. We got to be a regular girl with regular friends, and a regular family. But diversity? The girl was a whole Asian.
Another example that I just can't understand.
Gabriella Montez in high school musical wasn't a Latina.
It's implied that Gabriella is Latina but Vanessa Hudgens is of Filipino descent. I guess it was the movie's attempt to be inclusive and have someone on board to represent the growing population of Latinos in the US. Thanks for the representation….uh…..I guess? But the diversity isn't really there. She's Asian. Her role in the film didn't have anything to do with her culture so they might as well have just let her be Filipina if they needed implications of her ethnicity.
Hopefully we're all moving at a pace where Hollywood begins to understand that minorities aren't interchangeable just because we may look similar.