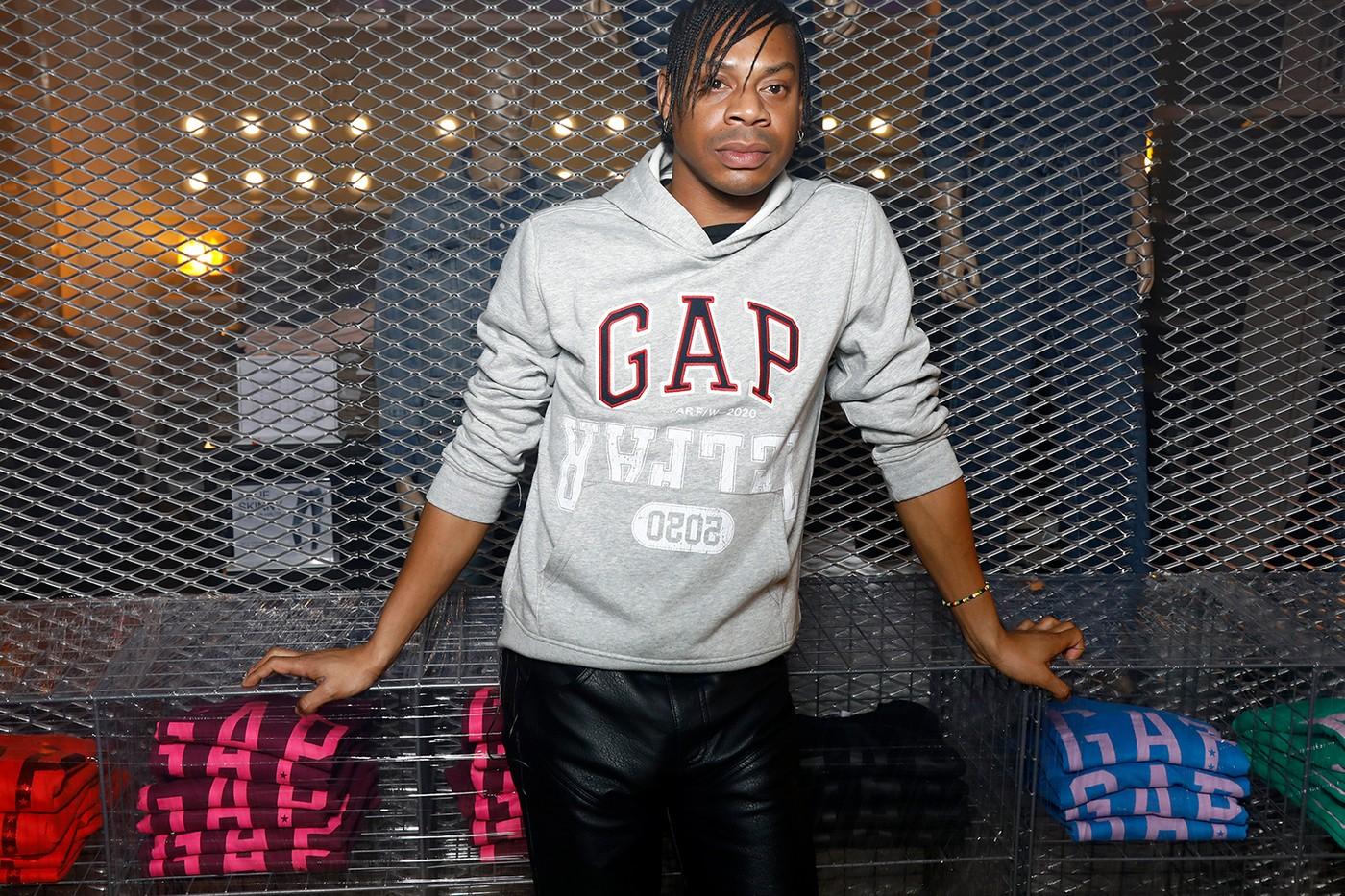 Did Gap Cut Telfar Clemens For Kanye?
By Elysia J

Jun. 30 2020, Updated 5:50 p.m. ET
Last week, Gap announced a 10 year deal with Kanye West for a Yeezy collaboration. West and his team will design apparel for men, women, and children which will be sold both online and in-store. They will launch the collaboration in 2021.
This sounds like good news all around. Gap gets some much-needed press. Kanye West gets to expand his brand, and even work with a store he grew up shopping in. It also sounds like great news for Yeezy fans with a normal person budget. But there is one person for whom this collaboration is not good news, and that is Telfar Clemens.
Clemens is a Queens-born designer. In 2017 he won the CFDA/ Fashion Fund Award. He was also a 2020 Glow Up 50 Honoree. And in January of this year, it was announced that he would be collaborating with Gap for a 2020 Fall/Winter collection. That collaboration is no longer going ahead, and it seems like the Kanye West collaboration may have something to do with it.
The Telfar Clemens collaboration was initially delayed due to Covid-19.
GAP announced the collaboration with a Paris Fashion Week launch party and had samples in January. Then according to Diet Prada, Clemens was told on March 18th that due to Covid-19 the collection would be pushed back to 2021. Two days later Clemens was offered 25% of the design fee. This was to cover the work that was completed before the collaboration was officially postponed.
Following this communication, communication between Clemens and the clothing giant reportedly stopped altogether. Sources also report that the brand did not inform Clemens about the Yeezy collaboration.
Then on June 27th (within days if the Yeezy announcement) GAP confirmed to Business of Fashion that the Telfar Clemens collaboration would no longer be happening.
GAP has not stated that Clemens was cut for Kanye.
However, even if that was the case it is unlikely the company would say so. The timing of both announcements certainly gives pause.
This collaboration would be an excellent opportunity to grow and expand the brand of a talented indie designer. It is unfortunate that when two designers had a similar opportunity, the one with a much bigger platform and all the benefits of celebrity behind him ended with the deal under his belt.