Diana Ross's 'Supertonic' CD and Vinyl Release
By Jamie Rollo

Jun. 12 2020, Updated 3:49 p.m. ET
The legendary Diana Ross released her remix album Supertonic back in May, but has recently announced the dance music album will be available on CD and vinyl June 26. Supertonic was produced by Ross and features remixes of her classics making it the perfect summer soundtrack. The album features modernized versions of nine different Diana Ross favorites remixed by producer Eric Kupper.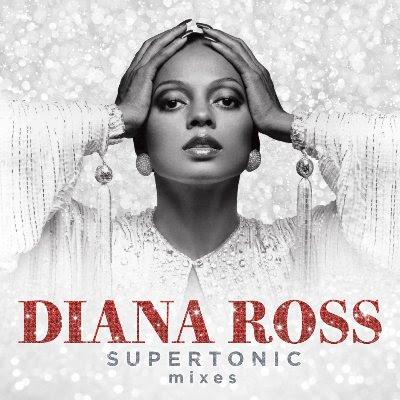 Supertonic brings together and celebrates the success of Ross's re-released, remixed singles. To announce the album, Ross released "Love Hangover 2020" as an introductory single. The track topped Billboard's Dance Club Songs Chart, peaking at the No. 1 spot. The original, beloved track, originally produced by Hal Davis, also topped the Pop, R&B and Dance Club charts back in 1976.
Article continues below advertisement
"The Boss 2019," released in 2019, will also be featured on Supertonic. Ross saw huge success with the release of the remix with the track peaking at the No.1 spot on the Billboard Dance Club Songs chart. The album will also include the chart topping remixes of "Ain't No Mountain High Enough" and "I'm Coming Out/ Upside Down." The "Ain't No Mountain High Enough" 2018 remix, which was originally featured on Diamond Diana: The Legacy Collection, also topped Billboard's charts, with the original being the No. 1 Pop and R&B hit in 1970.
When Eric Kupper released the mashup remix "I'm Coming Out / Upside Down" in 2018, the track climbed to the top of the Billboard Dance Club chart in just eight weeks. And of course, the original tracks also were top hits in their day. Because of these back-to-back chart topping tracks, Diana Ross became the first artist to consistently be on the top of the Dance Club Chart with a total of eight No. 1 tracks.
Supertonic and all of its glory is now available for digital download and streaming. On June 26, the album will be available on CD and vinyl, the latter of which will include additional tracks.