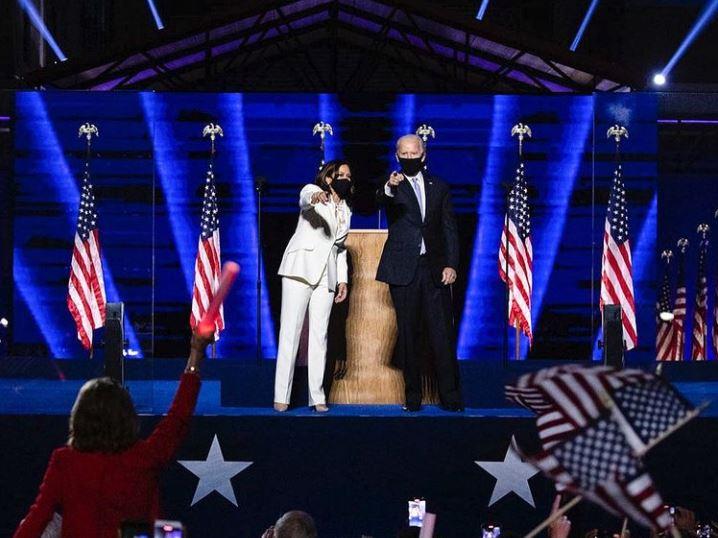 Which Designers Will Dress Inauguration Day?
By Elysia J

Jan. 19 2021, Updated 10:21 p.m. ET
Inauguration Day (January 20) is finally upon us. Despite the best efforts of certain folks on the right, it is definitely going ahead. To give us a moment to breathe, let's look at a slightly lighter inauguration topic: fashion.
Millions of eyes will be on the event which is excellent exposure for any designer. But aside from that, dressing a political figure is very much seen as an endorsement of them.
Many in the fashion world made their distaste for the Trump administration clear by refusing to dress the family.
Zac Posen, for instance, said in an interview back in 2017 that he has "no current plans to dress members of the first family." His reason being that he was "very upset with the state of affairs right now. I always try to be optimistic. I think that freedom will prevail."
Also in 2017, Naeem Khan told Associated Press that Melania "might be a great person for all we know. [However] the values of this administration do not comply with the values of who I feel we are as a nation." Thus he would not design for her.
Tom Ford refused due to the fact Trump publicly states he believes in making things in America, whereas his clothes are made in Italy. He also said more generally, "I think that whoever is the President, or the First Lady, should be wearing clothes at a price point that are accessible to most Americans, and wearing clothes made in America."
However, Joe Biden and Kamala Harris are not widely perceived as toxic the way the Trump administration is. And being in high tax brackets, luxury designers likely have very little issue with the incoming administration. So Harris and Biden will have a much wider pool to chose from.
Harpers Bazaar complied a list of designers they think may be in the running. Ralph Lauren, Carolina Herrera, and Brandon Maxwell are all listed as potential picks.
It remains to be unknown which designers will be chosen. But it's most likely that in the spirit of the occasion, it will be an all-American affair.