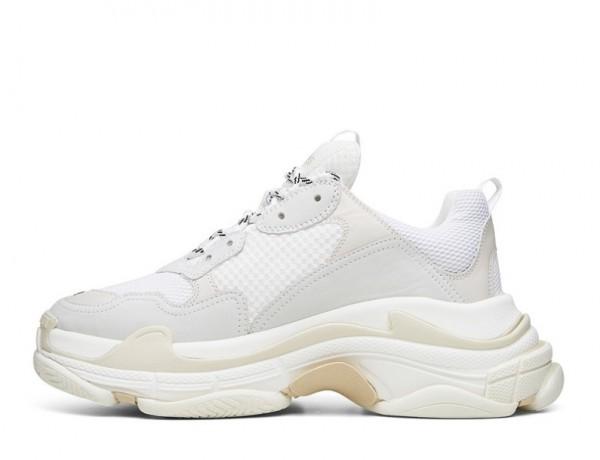 Want Designer Sneakers but Don't Have Designer Money?
By Mikaylah Dunbar

Jul. 16 2019, Updated 8:13 p.m. ET
You ever want the designer look, but don't have designer cash? Well DHgate is a Chinese online marketplace where you can find sneakers similar to that of designer sneaker, without the logo.
The latest talk in the designer sneaker world has been Balenciaga's which can sell for up to $950 USD. The Triple S Balenciaga's have been extremely popular as of late, so Dhgate was sure to create a shoe that mimicked the look. On their site the knock off shoes are labeled "Hot !! 2019 Fashion Paris 17 FW Triple-S Sneaker Triple S Casual Dad Shoes for Men's Women Beige Black sports Designer Shoe Size 36-45." The sneakers fall just short of $60.
Dubbed "The Amazon of China," DHgate has become extremely popular for its easy navigation and imitation sneakers.
Its popularity sparked conversation regarding the trafficking of counterfeit goods which has serious implications. Though the government and big brands are not fans of the production of fakes, consumers are loving the idea of getting the designer look without having to pay designer prices.
Reviews of these "replica" sneakers have also been exceedingly popular on YouTube these days. Individuals spend their time inspecting the real and then replica sneakers. Sometimes these videos garner nearly 100,000 views.
In direct contrast, a man who goes by the name easy bust on Instagram calls out celebrities and influencers wearing fake sneakers. In doing this he has developed a following of over 700,000.