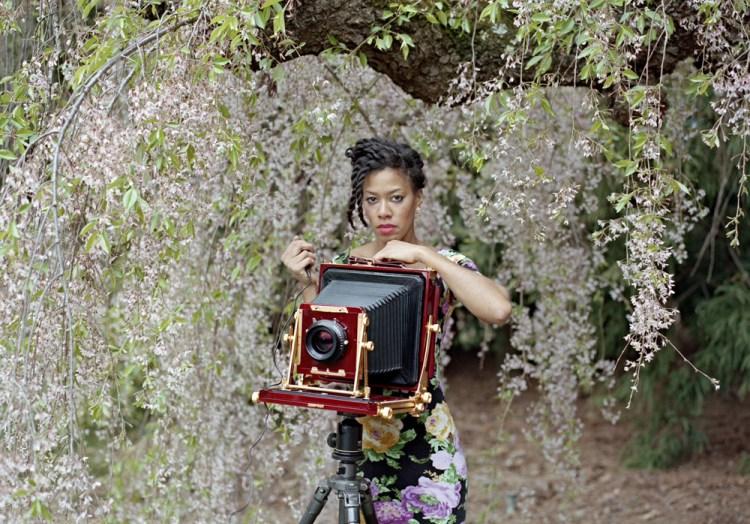 DEANA LAWSON AT THE 78TH WHITNEY BIENNIAL
By Ebony Allison

Apr. 24 2017, Updated 4:34 a.m. ET
Deana Lawson is a photographer and professor known for her intimate photographs that reflect Western and African portraiture conventions. Her work is currently being featured at the Whitney Biennial, an installment at the Whitney Museum of American Art. The 78th biennial event opened on March 17 and will continue until June 11. Many of the exhibitions are a commentary on America's current racial tensions and division in political parties. Lawson's work is no different.
Lawson graduated the Rhode Island School of Design in 2004 and has since received much acclaim for her powerful style of photography. A recurring theme in her photos is the subject's gaze. They stare into the camera and challenge the viewer to meet their eyes. Nothing in her photos is there by coincidence–Lawson sketches out almost every element in her scenes before staging them on camera. The Museum of Modern Art (MoMa) describes her images as being able to "subvert the ways in which portrayals of Black bodies are often subject to biased perceptions of Black personhood in American culture."
While there are over 60 talented artists showcased at the Whitney Biennial, Lawson is not one to miss. You can find her work on the sixth floor of the museum.