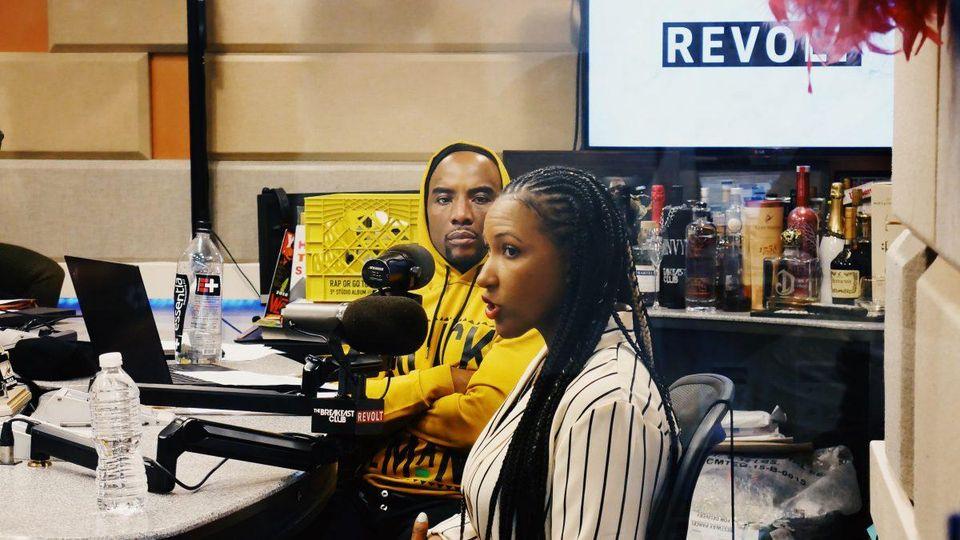 How PopCom Dawn Dickson Broke Records
By Jamie Rollo

May 26 2020, Updated 8:46 p.m. ET
Not many people can say they've crowdfunded over $1 million, but PopCom founder Dawn Dickson prides herself on doing so. Not only was she able to raise a record amount of money for her tech-savvy startup, PopCom, she was also able to include her community by giving a chance for the public to invest at the ground floor. Dickson notably told Forbes, "When they don't give us a seat at the table, we bring our own."
"It was really important to our team to not only allow our friends and family and our day one supporters to invest in our company, but it was really important for us to let them grow with us and build wealth in the community. So often we see companies IPOing and big exits happening, and it's like, our community doesn't get a chance to get in on early stage tech deals," Dickson said in a video. "And even though there's no guarantees about investing, what there is a guarantee is, when you feel like you're a part of something and you can watch the journey and watch the story, you just get more enthusiastic to be a part of it."
Article continues below advertisement
Back in April of 2019, Dickson became the first Black entrepreneur to raise the highest secure token offer (STO), which offers public investors a crypto coin or token to represent an investment. This is a relatively new way of crowdfunding and according to Forbes, is beginning to outweigh the number of traditional initial coin offerings (ICO).
"I used my own company as a guinea pig and it worked," Dickson explained in a 2019 Forbes interview. "It could have gone either way, it could have possibly not gone well. But it worked because I knew it would work, and I know that we're better than they want to play us. I know we're smart enough to invest in something."
PopCom provides a never-before-seen service which brings the data access of e-commerce to vending machines and kiosks. And given the fact that data has surpassed oil in value, this tech startup has something worth selling. But aside from the groundbreaking retail technology, what PopCom and Dickson are doing to help the growth of its community is truly inspiring. Dickson is using her voice and power to call attention to the racial disparities in venture capital funds and other regulations. For example, under current regulation, startups are only allowed to fund $1,070,000 from STOs. Dickson, however, is fighting to raise that cap in order for people to raise more from their communities. She told Forbes that her main goal is to work with the SEC to raise that cap to $5 to $10 million.
Currently, PopCom is in their second round of crowdfunding. Anyone and everyone can join the waitlist of investors on their website.