Dascha Polanco's Naked Truth
By Chelsea Crandall

Aug. 10 2018, Published 7:38 p.m. ET
Actress Dascha Polanco from the Netflix original series Orange is the New Black, bared it all on the most recent cover of Women's Health Magazine. Polanco looked natural and happy as she posed nude for the cover of the magazine.
Article continues below advertisement
Polanco opened up about not only her struggle with her body image, but also how she has come to love herself during her interview with the magazine. She explained that she always found it ironic that people would come up to her and compliment her on her confidence in her body. "My whole life, I've had ups and downs when it comes to confidence. I remember looking at myself as a kid and knowing I was different than the other girls—I was chubby and curvier and had rolls and thick thighs. My school uniform skirt never fit right—it was longer in the front and too short in the back. In reality my body type was the norm, but I was always looking at it negatively and comparing myself to the super-slim "cool girls." I questioned my body—why couldn't it be like theirs? I just wanted to look like those girls."
She explained that she felt so ugly and disgusted with her body that she wanted to take scissors and cut off her rolls. "I would grab at my thighs and say, 'Ugh, I hate you, you're ugly, I don't like you! Oh my God, I just want to get rid of this!'" She made the point that speaking to herself this way made her feel guilty. Obviously it made her feel guilty because no body should get to the point where they feel so ugly that they want to hurt themselves. But she also said that in a world where people are shouting body positivity and acceptance from the rooftops, she felt like an outcast. She told Women's Health magazine that "In today's world, where it's pretty common to post on social media about body positivity, it can seem like it's easy to love yourself—which makes you feel bad anytime you don't."
Article continues below advertisement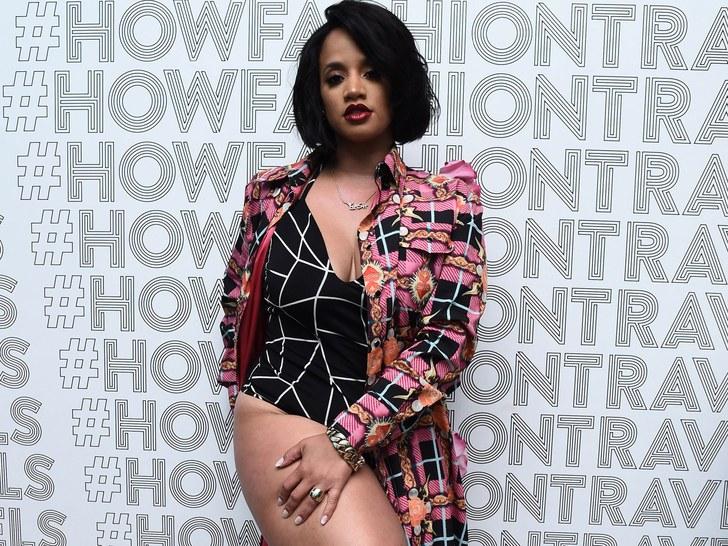 Polanco's self image shifted after she had her daughter, Dasany Kristal Gonzalez. Danny was born when Polanco was 18 years old.. Since then, she's wanted to instill values of self love and acceptance in her daughter and the children that followed. "I wanted to instill in my kids self-acceptance and a sense of self-love. I wanted them to know they're unique and that that's what makes them beautiful. I wanted them to be confident, and I knew I had to model that." She started to not only embrace her thick thighs but she began to thank them. As well as her vagina. "Now, I look at my thighs, and I celebrate them. I say, "I love you guys! You help me walk, you fill my pants up. I thank my vagina for giving me my womanly power." She began to focus on what's important. She volunteers in her community and just started to focus more on what she loved about her body than what she hated. "You Can Love Yourself Without Liking Everything."
That is probably one of the mot important messages to send to anybody who is struggling with body image. If you focus on what you love about yourself you are bound to be much happier. As for the things that you don't like so much, once you learn to accept them then you'll be on the most positive road to self acceptance that you can. One last piece of advice that Dascha gave was that "Wanting to eat a burger doesn't impact my acting or my ability to help people." In other words don't beat yourself up because you want to eat a burger or because you don't love everything about yourself. Like she said, "you can love yourself without liking everything." It just takes time and patience.