Dark and Lovely Go Intense Color Sprays: Makeup for Your Hair!
By Cataanda

Jan. 24 2018, Updated 7:28 p.m. ET
Dark and Lovely has a new baby! Go Intense Color Sprays, the newest addition to its existing Go Intense family! You can transform your hair color in seconds. Brilliantly coined as makeup for your hair, color sprays are an easy way for you to lead the color trend! Without the commitment to permanent hair color, you can express your creativity with ease. A rainbow of pastels, vibrant hues and shiny metallics, D&L had the slayage in mind when they birthed this miracle in a can. As a temporary solution to statement color, the application is simple and quick! Just spray and go…once you're over it, shampoo, style and repeat! No roots, no worries, just beautiful unicorn hair color in a flash. Alas, spray your way to effortless style with Go Intense Color Sprays! Issa Look!!!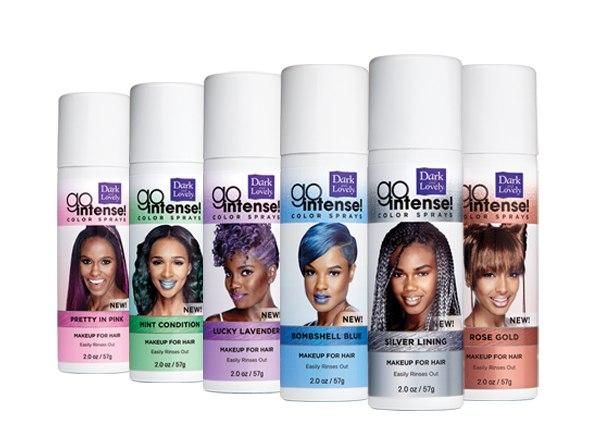 To shop the look and sign up to be the first to know