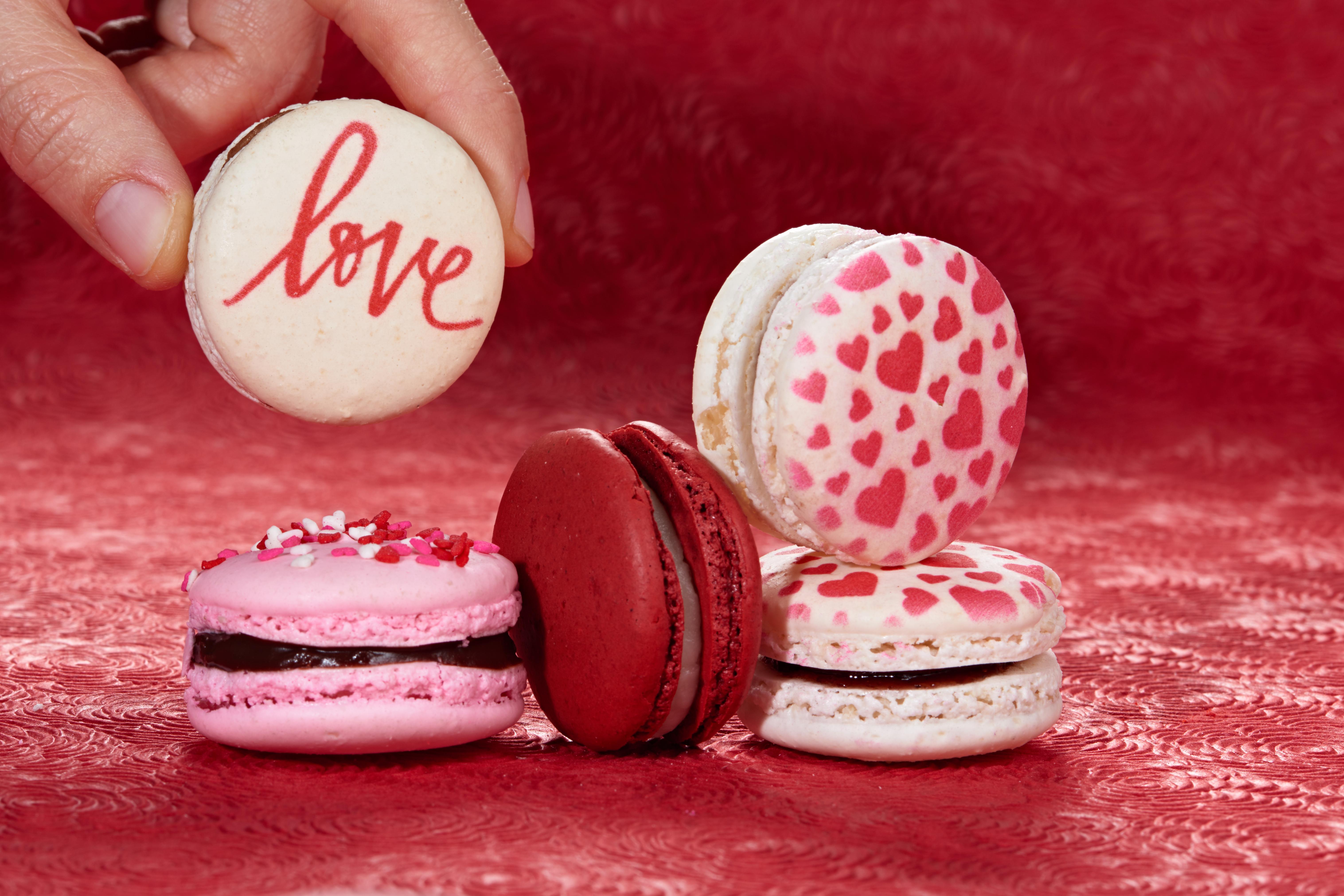 Dana's Bakery: The Classic French Macaron Meets American Charm
By Johana L

Feb. 14 2019, Updated 7:03 p.m. ET
Valentine's Day is here, and Dana's Bakery has created the perfect macaron treats you'll love on this celebration of the perfect pairs. Originally French, but with an American love story twist.
Following Words By Erica Commisso
Macarons are, in their essence, a cookie-like dessert with a crunchy exterior and a creamy interior, often seen in flavors like salted caramel, lavender, espresso, and the like. Crafted with heaven-like properties in France, Laduree has seen massive success by bringing the sweet treats to New York City. Dana's Bakery, though, has taken it one step further, crafting macarons with classic American flavors to create a unique smattering of flavor options that includes fruity cereal, birthday cake, and cookie dough.
Owner Dana Pollack's macarons are gluten free and kosher, made fresh every day, and she even offers a flavor of the month that draws from in-season flavors, holidays, or anything else that tickles Pollack's fancy. Though she is now responsible for 35 employees, she is involved in each aspect of her award-winning bakery, from the flavor profiles to the photography of her product.
When it comes to marketing and photography in particular, Pollack knows what she's doing. The former photo editor left her job at Muscle and Fitness magazine because it wasn't fulfilling her, instead turning to her passion of cooking and baking, adjusting recipes to suit her taste. "I had always colored outside of the lines in that way," she says. Pollack enrolled in New York's Institute of Culinary Education to study fine baking and the pastry arts, and rented out a kitchen space in nearby New Jersey to start her business. After winning EY's regional Entrepreneur of the Year award in the Emerging business category in 2017, Pollack embarked on a partnership with Dylan's Candy Bar, setting up her own space within the legendary sweet vendor. "I was doing a pop up at Henri Bendel, and an employee there was also an employee at Dylan's, and she made the connect," Pollack says. Fast forward to today, and Dana's Bakery has just signed an extension with Dylan's Candy Bar.
Article continues below advertisement
Before the partnership. Dana's Bakery was the first to sell desserts exclusively online, offering nationwide shipping and using Instagram to help her. "I was really one of the first online bakeries, where I didn't have a brick and mortar. I had my test kitchen, I built my website, and I posted photos on Instagram," she says. "But because of social media and the way I photographed my macarons, people caught wind of it. And even if people didn't know what a macaron was, they were familiar with S'mores or the different flavor profiles because they're classic, all-American nostalgic flavors."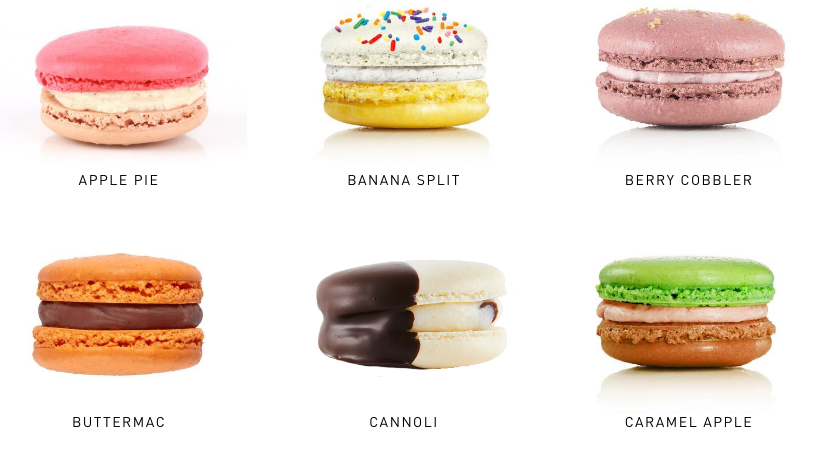 Article continues below advertisement
Pollack's also expanded her menu to include her latest creation–Mookies. She bakes flavored macarons into cookies of the same or complementary flavors, creating a rich, large dessert that, down to it's stocky body, is quintessentially American.
The fact that Valentine's Day and sweet treats are virtually synonymous is not lost on Pollack, either. To celebrate the amorous day, Dana's Bakery is offering boxes of appropriately flavored macarons, black and white cookies reimagined in Valentine's hues, and Mookies made from white and milk chocolate chip cookies with pink, red and white sprinkles and stuffed with a red and pink chocolate molten macaron. These come in different gift combinations and options range from $25 to $75.
No Valentine? No problem. New this year, Dana's Bakery also offers Thank You, Next boxes complete with macarons in fun, feminine colors and inscriptions much more suited for Galentine's Day. "Meh," "Single AF" and "Swipe Left" are written on pink, purple, orange and yellow macarons, perfect for celebrating that, this year, you're your own favorite person.
Article continues below advertisement