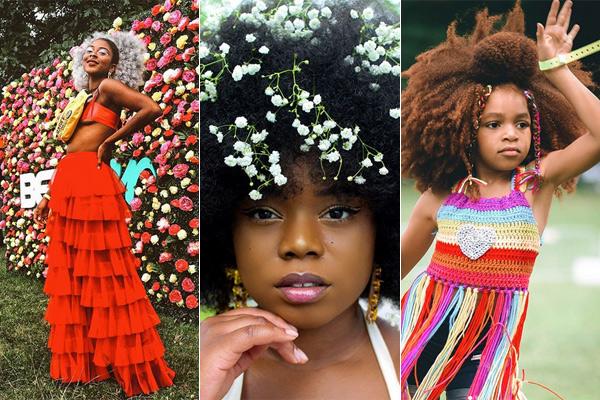 Curly Girl Collective Blessed Us Again: Curl Fest 2018
By Erica G

Jul. 23 2018, Updated 10:15 p.m. ET
CurlFest 2018 was filled with the best curls, Afros, locs, and fashion, in Brooklyn on July 21st! CurlFest is a huge playground for all naturalistas who want products, hair tips, and to see and be seen. If you missed out on one of the hottest Afrocentric festivals, scroll down for a recap.
This was my second year attending the festival, and it still warms my heart to see so much love within the natural hair community. Even the rain couldn't stop the kinky girls from showing out in their best hairstyles. The best part was meeting new people. Everyone is family. If sis looks great, compliment her and there will be an immediate conversation about details of the look.
Attendees shared crazy hair stories, products to try, failed hairstyle attempts, and contacts for their favorite hairstylists. There was body paint, live painting of Black Art, people selling natural beauty products, and Ankara clothing booths. Vendors gave away endless amounts of products that'll keep all the naturalistas set for days. Even the younger curly girls came out with smiles with the cutest 'fros
If you have never been to CurlFest be sure to put it on your calendar for 2019. The celebration of black beauty of all styles, will definitely be one of the highlights of your summer.
Have you ever been to CurlFest? Let us know in the comments after you check out our favorite photos from CurlFest.
Article continues below advertisement
Article continues below advertisement
Article continues below advertisement
Article continues below advertisement
Article continues below advertisement
Article continues below advertisement