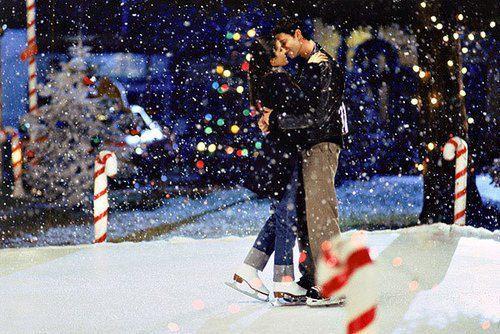 Cuffing Season Part Two: 7 Places that Foster Human Interaction
By Victoria Mickens

Nov. 7 2018, Published 10:57 p.m. ET
Human interaction is out the window as Tinder, POF, Bumble, Badoo, OK Cupid, and so many other dating apps have arguably become an integral part of the modern dating scene. They are fun, entertaining, time-saving, and sometimes they even work!
But how about we put the phones and laptops down this cuffing season and try to revive the organic way of meeting people in person. Before you roll your eyes and start coming up with tons of likely invalid excuses (which I then will roll my eyes at), hear me out. Time, is not an excuse, everyone is busy, and no one gets less busy as the years pass. Emotionally unavailable? Give me a break. It's creepy? No it's not. Get nervous? We all do! Talking to people is terrifying for most of us but not a single thing can replace human interaction.
We have come up with 7 unique places you can meet someone this cuffing season:
Airplane
I have met the most interesting people on planes or at airports. They are inherently inspiring with so many flights coming in and leaving from all over. It could be a great opportunity to strike up a conversation about where you're coming from, where you're headed, and where you might want to go eventually. Talking travel can lead to great endless conversation, a phone number exchange, and maybe a "when this boat docks, I'm getting off with you Jack."
Article continues below advertisement
Bookstore/ Library
They're cozy, they make you think, and they attract people who care about learning. The conversation topics and possibilities are infinite. Just be sure to respect someone who very obviously needs their quiet time or seems concentrated on their work. Otherwise, there's no harm in bonding over literature and maybe grabbing a coffee.
Coffee Shop
It's super casual, no commitment. Basically the tinder of the real world (besides bars). Talk to whomever you'd like if you can't get two words out of them, swipe left. If things are going well move the conversation out of the app as soon as possible.
Article continues below advertisement
Music Store
Similar to books but slightly more edge. Music stores attract hard core music connoisseurs. Just think, when you're cuffed you can pop in that record you were both reaching for when you first met, grazed hands and gazed into each others eyes. Seriously, music exudes romance and can be a great story to tell the grand kids.
Concert
Again, music is gold. This setting however is a little louder than your average music store. Great opportunities to dance, jump, head bang, or sing along to the performers with that hottie you spotted when your favorite song was played. As for interaction, not too much talking can be done here, which calls for some assertion. Grab some food afterwards or maybe plan on seeing the next show together.
Article continues below advertisement
Sporting Event
Nothing brings people together like sports. The liquid courage (booze) definitely helps people to loosen up in this environment. While you're looking all cute in your jersey and jeans you can bond over or playfully tease someone about their team. Talk about the season so far or grab a bite from the concession stand together. Maybe set your friends up with theirs if you're there in a group.
Article continues below advertisement
Get the girls together, hit the rink, and slide into some DMs or just slide in the general direction of that cutie you eyed while you were putting on your skates. This is the most beautiful time of year to bundle up and skate with friends. You can meet cool people outside of your group and there's always a perfect excuse to hold hands. Ice skating is classic and magical; romance is sure to blossom.
Vacation
A lot of people take the holidays to explore the world. It's perfect of trying new things and getting to know people you wouldn't have met otherwise. Take advantage and open your mind.