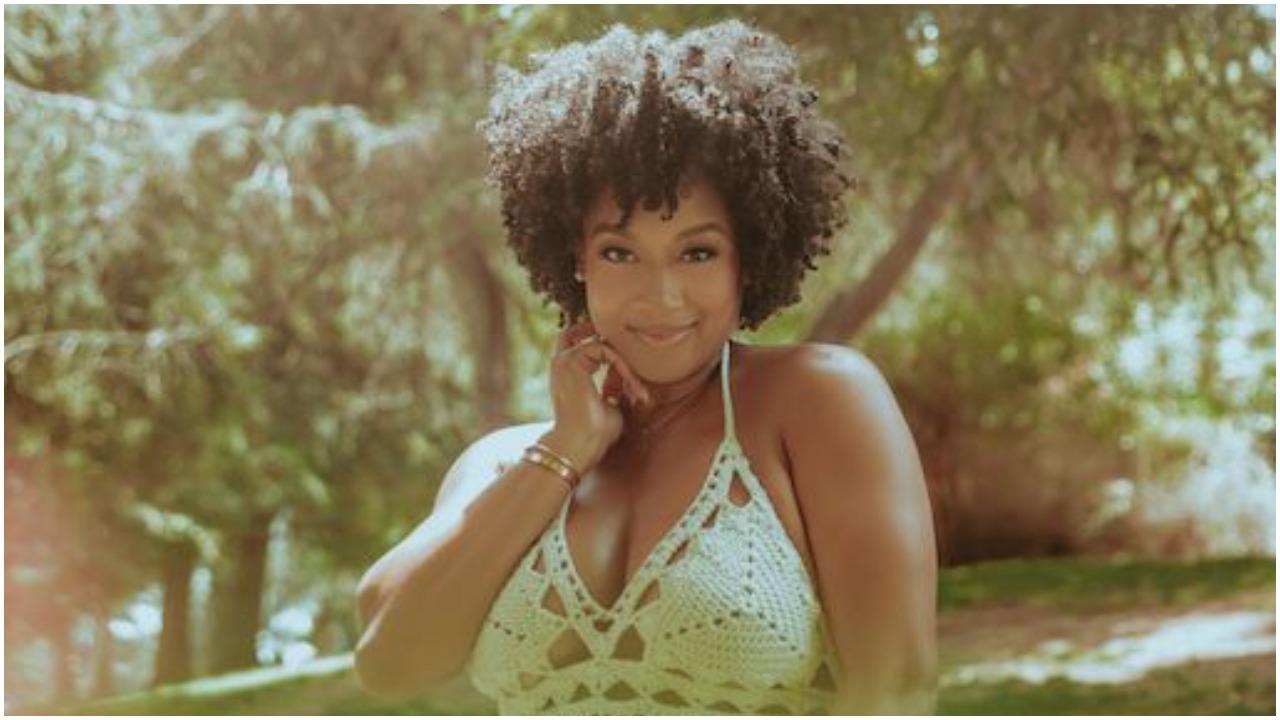 Crystal Hayslett Talks Sistas and Working with Tyler Perry
By Kirby Wright

Sep. 16 2021, Updated 11:47 p.m. ET
Crystal Hayslett hopped on our Zoom call with a bright pink blazer, natural curls, and a beaming smile reflective of her personality. Known for the role of Fatima in the popular BET drama Sistas, Crystal is the show's breakout star. During our chat, we discussed her unique path to joining the cast and what it's like working with the amazing Tyler Perry.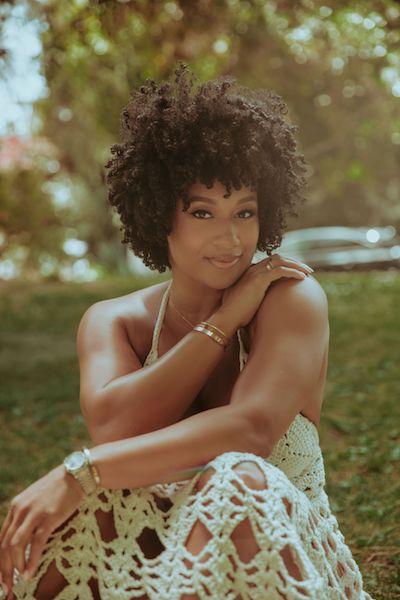 They say it takes ten years to make an overnight success, and Crystal's journey is living proof of the testament. After graduating from college in 2009, she started her professional career in Washington, D.C., and for a little over two years, she worked on Capitol Hill. However, it didn't take long for her to realize she wasn't truly interested in politics and she opted to pursue her passion in music, and acting. So committed to making that dream a reality, she packed her bags and made the big leap to Black Hollywood, Atlanta, Ga. New to the job market, her friend urged her to apply for an entry-level production position with Tyler Perry Studios (TPS). Little did she know, it would birth her on-screen journey with the company.

Article continues below advertisement
After happily accepting the role, Crystal was constantly on the move! "I pride myself on being a team player. It's very fast-paced the way Tyler shoots, and I was going above and beyond what my role was on paper. Working behind the scenes, you're always a bit in the shadows but I have always been myself; I speak to everyone. I tried to stay out of the way but when they needed me, I was there." However, when she wasn't on set she was still pursuing acting and her overall goal. " When I was a PA, I'd get a call from my agent and have to change clothes, tape an audition, and go back to work. I even auditioned for two TPS roles."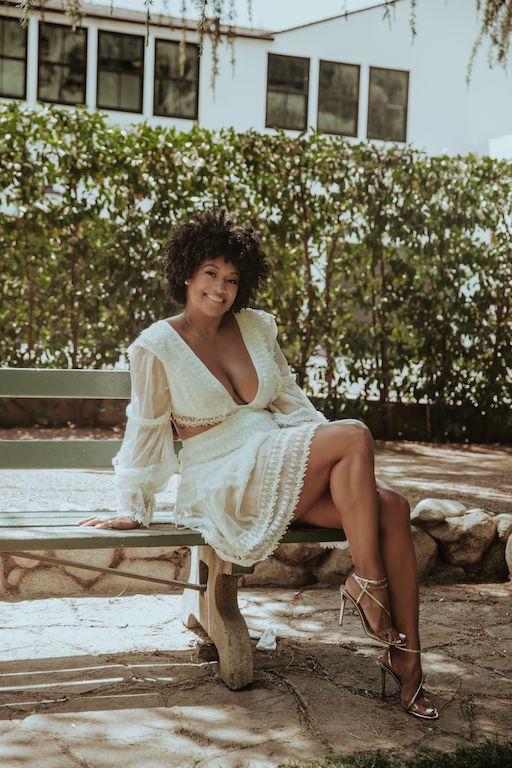 Article continues below advertisement
Surprisingly, it wasn't until Tyler Perry offered her a promotion as a Costume Designer that she stopped auditioning. "Part of me believed he thought I couldn't act. I don't know why I thought he saw every audition tape (laughs), but I felt like he was saying, "Babygirl, I got something else for you."

Let's be truthful, being a costume designer and Tyler Perry's stylist are amazing jobs. Many people would have settled happily with that. But Crystal is all about following her heart. So, after fighting her nerves and getting encouragement from loved ones, she made the call. While Tyler Perry was on the road for the Madea Farewell Tour, and she picked up the phone and gave him a ring. She confessed to him very simply and truthfully, "I want to act," she said. Surprised, he promised to call her back and later requested her audition tapes. A few weeks passed, and he revealed he had crafted a role specifically for her. Boom. Just like that. It happened.

Article continues below advertisement
"I literally am living the dream that I dreamed of when I was a five-year-old girl. TPS is a big family. These are people that I grew up with, from getting coffee and running errands to now shooting and seeing those same supportive faces." She also mentioned what a pleasure it is working with the rest of the cast. "It's amazing to have such a close camaraderie with my castmates. Like, I love my girls and Devale (Fatima's love interest) is big bro."

Similar to her career journey, her character Fatima continues to blossom. She started as a small character but is now a "Sista", series regular with her own set of dating trials and tribulations.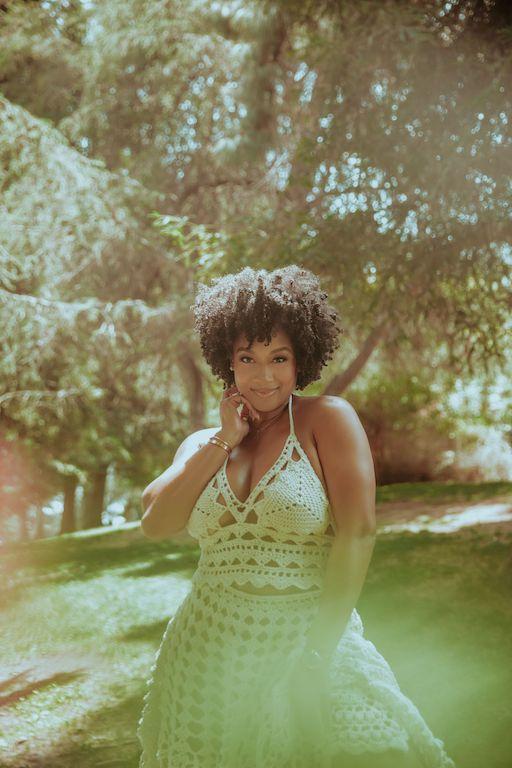 Article continues below advertisement
And if you're actively dating, you may realize that some of the character's storylines can feel pretty relatable. From infidelity to friendships clashing with romance, Crystal has also seen her fair share of these situations and often tells her and her friend's stories to Tyler Perry. "I'm letting him know these are the things we're dealing with as women trying to date in Atlanta." Many people are surprised to learn she's been around since the beginning of the show and is even credited as a producer.

Close to the end of our conversation, she shared a full-circle moment, "I remember when I was a PA, I was helping people get ready, and a friend of mine who was also a PA at the time, said to me 'I'm gonna be putting your shoes on one day.' Then, on the first day of shooting season one, that same guy was waiting for me on-set with my shoes. He's one of my close friends now."

Taking leaps is important. From leaving Capitol Hill to calling Tyler Perry personally, Crystal is intentional about making her dreams a reality. Sometimes from the outside looking in, it seems as if people's success happens overnight. But her story illustrates a beautiful example of taking leaps and the importance of hard work, patience and trusting the process. I'm excited to continue watching and supporting her and can't wait to see what happens next on BET's Sistas!

Crystal is super active on social media and shares cooking, travel, and lifestyle content. To keep up, follow her on Instagram at @LuvCrystalRenee.