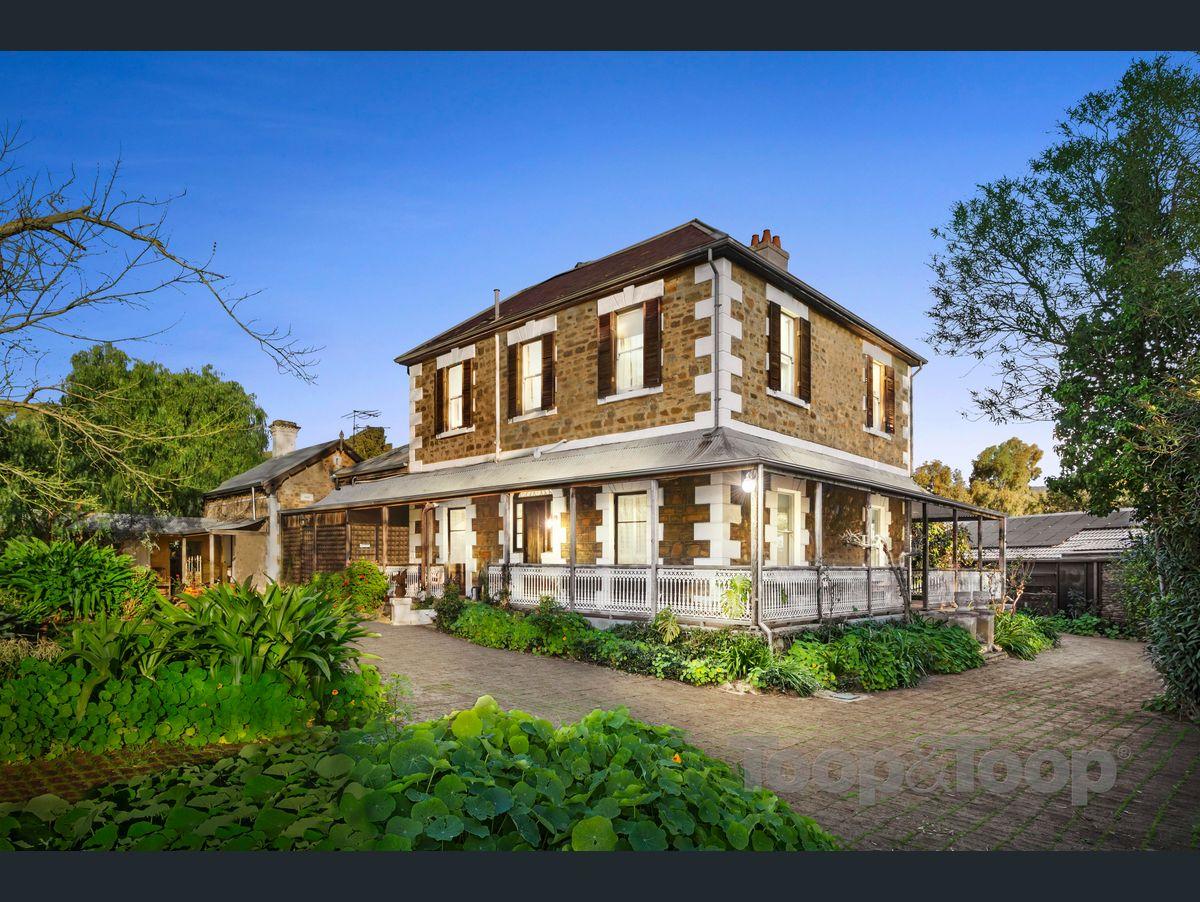 This Charming House will Creep you Out
By Jamie Rollo

Sep. 12 2019, Updated 3:46 p.m. ET
A certain Australian real estate listing took the internet by storm. From the outside and initial preview photos, the striking blue stone mansion looks to be like your typically charming fixer-upper. But, as you scroll through the photos, you're met with a 2009-style internet jump-scare.
Photo 11 out 38 is where things take a turn for the creepy. In the cellar of this home, there are tons of scary Halloween decorations that would freak any potential buyer out of bidding on the home. There are figurines of werewolves, witches, a clown, and a satanic horned creature.
Once you go back and take a more in-depth glance at the gallery photos, you'll find other hidden odd gems. There is an unnerving photo of Alice Cooper along with a pillow that says "Crusty Demons." Around the corner there is a randomly placed framed Manchester United jersey. This family took the term "ecliptic" and ran a little too far with it.
The realtor described the house writing, "history, excitement. Challenge your senses." Then he warns, "if you are a scaredy cat, don't come," "watch the cob webs, and don't wear a suit," and finally, "brave people only, leave the kids at home or keep them supervised. Watch the steps."
Article continues below advertisement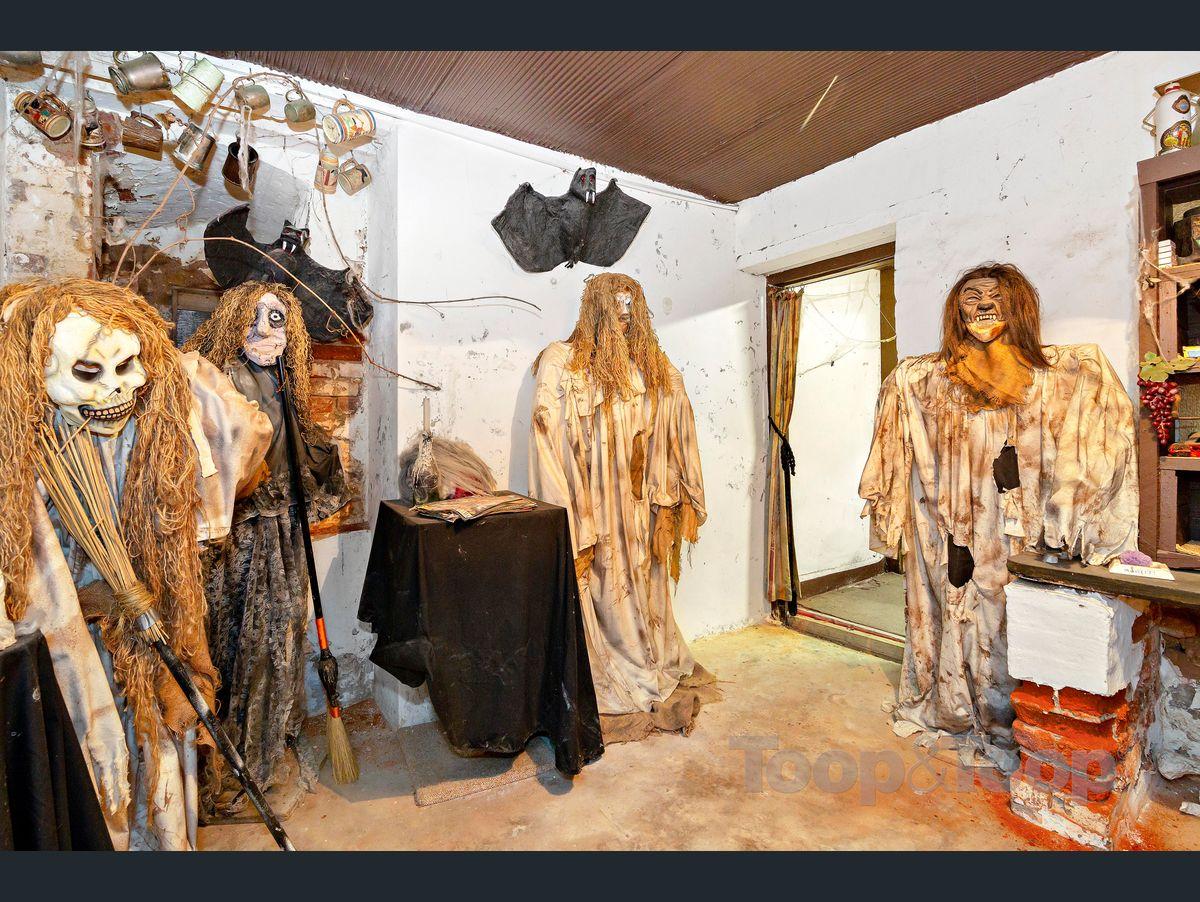 The house itself is actually very beautiful. It was originally a chapel and spans over two properties. Unfortunately, due to the clear amount of work that needs to be done, it is up for auction. The home was originally built in the 1800's by William Uren. The realtor explained that the location was picked for the fertile soil and creek setting. Because the original owner loved to watch ships arrive at Port Adelaide, the home is complete with a viewing deck.
The historic home comes complete with beautiful red stained glass and original church windows. It is complete with ten rooms, two basements, an attached chapel (converted into a bathroom), and a wrap around porch. This would be anyone's dream home, however, there is a high probability that it is extremely haunted.