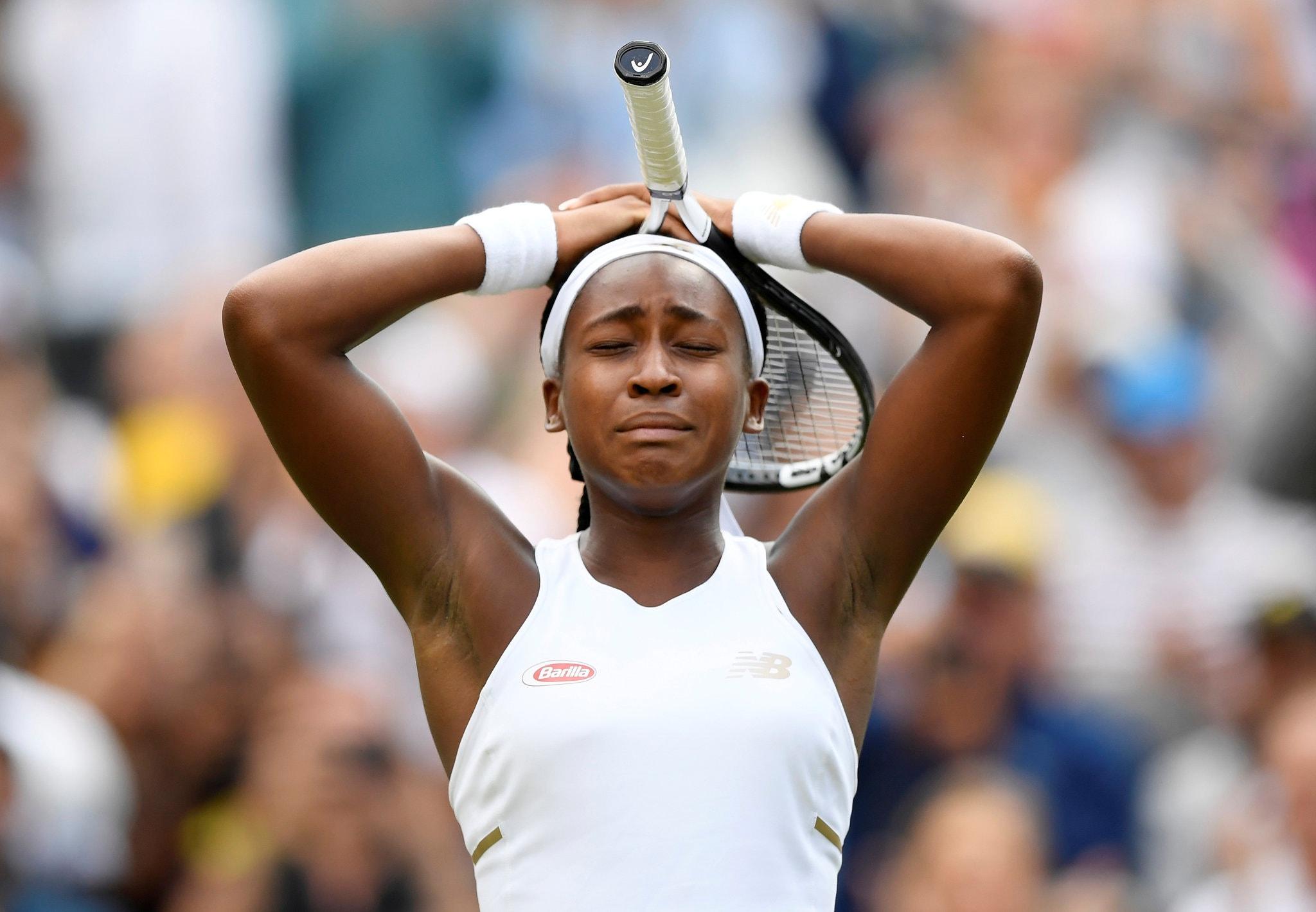 Cori Gauff Defeats Her Idol, Venus Williams
By Jamie Rollo

Jul. 2 2019, Published 8:53 p.m. ET
Being the daughter of a Georgia State point guard and Florida State track star, Cori Gauff chose tennis as her sport of choice, and was always inspired by Serena and Venus Williams. On Monday, during the first round of Wimbledon, Gauff defeated her idol, Venus, in a 6-4, 6-4 upset.
"My dad told me I could do this when I was 8," the athlete told The New York Times. "Obviously you never believe it. I'm still not, like 100 percent confident. But, like, you have to just say things. You never know what happens. If I went into this match saying, 'Let me see how many games I can get against her,' then I most definitely would not have won. My goal was to play my best. My dream was to win. That's what happened. I think people just kind of limit themselves too much."
At just 15 years old, Gauff is the youngest player ever to qualify for Wimbledon. Ranked 313th in the world, she was offered a wild card into the tournament. Before she heard the news, she was headed to train with Serena's coach, Patrick Mouratoglou. In the past, she had been the youngest U.S Open junior girls finalist at 13, and at 14 she was the second youngest French Open junior girls champion.
Venus is a five-time Wimbledon champion, and this was Gauff's first ever Grand Slam singles match. But she played it cool, focusing on her game rather than being star-studded. "On the court, I was not thinking about Venus," she told The New York Times. "I was just playing my game. No matter who I play against, I want to win. So that's what I was just thinking about the whole time. I wasn't really thinking about who I was facing on the other side of the net."
After the match, however, Gauff held the handshake longer than usual. They exchanged a few words, both smiling. The 15-year-old athlete told The Times she was just thanking Venus for being one her main influences. "She's been an inspiration for many people. I was just really telling her thank you. I met her before, but I didn't really have the guts to say anything."