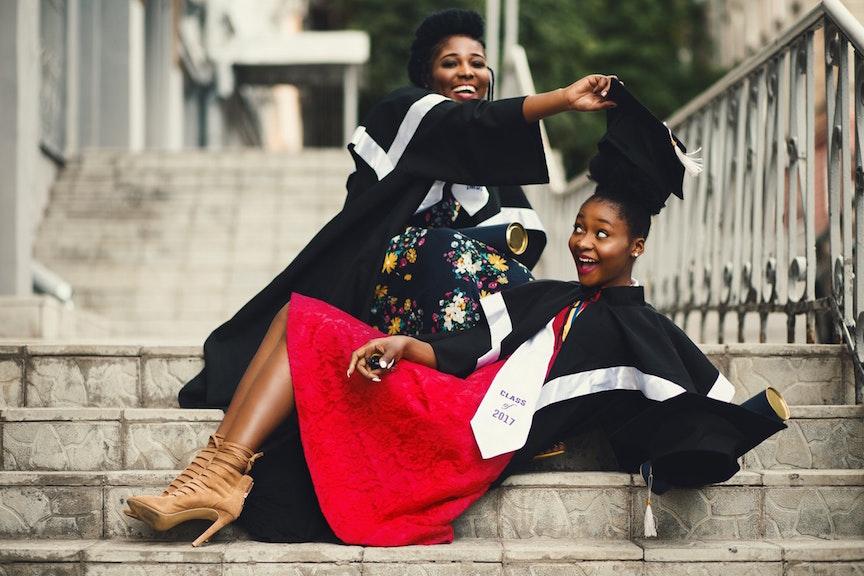 Does College Set Us Up for Failure?
By Liyana

Feb. 7 2019, Updated 6:45 p.m. ET
In the past week, I've seen a few discussions within the black community about whether parents should pay for their children's college education. Of course, there are arguments for both sides. Some say they would fund the costs of tuition, while others claim they wouldn't, or only if they can afford it.
I can't help but wonder what the discussion would look like if most of the people commenting were white. One person commented that while most black families don't pay for their children's education, white families do, leading to disparities between the two communities.
I believe this to be true, as I have experienced scrambling for resources to pay for college, while my white counterparts had parents who covered most or all of the costs. After exhausting Pell grants and no luck with scholarships, I eventually resorted to student loans. As I've come to find out, I wasn't alone. Studies show that black students are more likely than their peers to borrow money for their education. They also default on their loans at a higher rate than whites and Hispanics.
Knowing this, why is it still so common for black parents to dismiss the thought of helping their children afford college? To take it even further, why is college often looked at as the only option after high school?
At the age of 17, my plan was to be a fashion designer and make it big in New York. When I think about it now, I didn't need a degree to be a fashion designer. My parents and I could have saved for me to move to New York and work my way up in the fashion world. I would probably have struggled initially, but I'd have more freedom to follow my dreams without the burden of student loans hanging over my head.
However, my parents instilled the idea of attending college into my brain since childhood. This resulted in me jumping through hoops to accomplish a goal that really wasn't necessary. My career aspirations have changed since then, and I still owe more than $40k for classes I took towards obtaining a degree in fashion.
Article continues below advertisement
I learned the hard way, but my experience doesn't have to be the same for other young black people. They deserve to have options just like anyone else. If parents can't afford the costs of higher education, I get it. The longer I go through life though, the more I believe the saying: "College ain't for everybody."
By that, I don't mean that some people aren't smart enough to go. Rather, I think we as a black community should recognize that formal education isn't the only path to success. College can also be a dangerous path when supplemented by loans and no guarantee of a decent salary after graduation.
It's time to expand our mindsets in what black children can do with their lives after high school. Let's also set them up for success in whatever path they choose. Saving money over the years for a child can help with a head start into adulthood. Should they decide not to attend college, that money can be used to invest, start a business, or buy a rental property. Options like these will allow them freedom to pursue their goals without years of repaying debt.
K. Wright was inspired to venture into blogging in 2008 after reading websites like MissJia.com and Necole Bitchie. (Both sites no longer up and running, may they rest in dopeness!) Fast forward to today, Wright shares her thoughts on personal finance from the perspective of a millennial woman of color. Read more of what she has to say at Money The Wright Way.