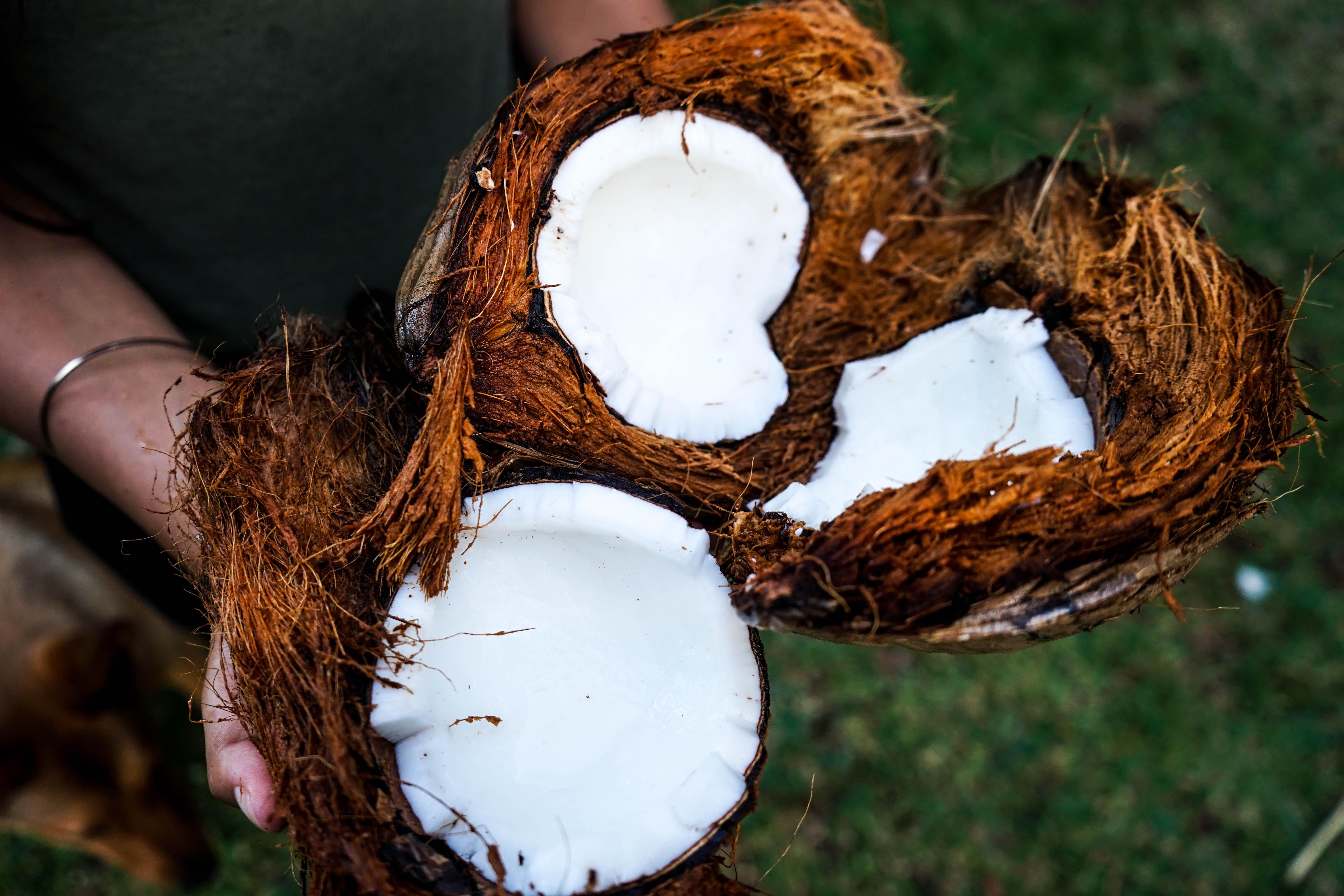 Coconut Oil Isn't As Beneficial As You Think
By Jamie Rollo

Aug. 27 2018, Published 9:09 p.m. ET
It seems people everywhere are obsessed with coconut oil. With all of the claimed benefits, and its extremely appealing price it's hard not to be. Coconut oil has been highly regarded as an all around miracle worker for a variety of uses like cooking and baking, and all things beauty.
However, it has been slowly surfacing that coconut oil is not as beneficial as it's made out to be. In fact, there can be a lot of negative side effects to the uses of the oil that we, as consumers, have been told is supposedly "healthy." It can be hard to decipher when coconut oil can be your friend or your biggest foe. Here's a list of the disadvantages and advantages of using coconut oil:
Coconut oil, for a long time, was held on a pedestal to be an amazing, healthy, and vegan replacement to butter and other dangerous oils. However, it turns out coconut oil is just as unhealthy as using butter and oils. According to Harvard Health Publishing, coconut oil is 90 percent saturated fat. That extremely high percentage outweighs the saturated fat levels of both butter (64 percent) and beef fat (40 percent). Such high levels can increase LDL cholesterol (hint: that's the bad kind).
Once the coconut oil trend began bubbling to the surface, everyone was raving about using the sacred oil as a great, all around skin product. I, as a young broke college student, of course immediately bought into this. How could I not? An entire mason jar of the stuff is less than $10 and beauty influencers everywhere were raving about the benefits.
Article continues below advertisement
Coconut oil has also been regarded as affordable hair oil. However, it has the same disadvantages for hair as it does for skin. Personally, I only used coconut oil on my hair for about a month and stopped because I didn't enjoy the outcome. I found it took the volume out of my curly hair and left it with a weird greasy texture, which was not a good look.
I have been using the remnants of my coconut oil on my lips because that is the one place where I found the benefits reined true. Coconut oil makes for a great lip moisturizer, and is the savior for all levels of chapped lips.
Article continues below advertisement