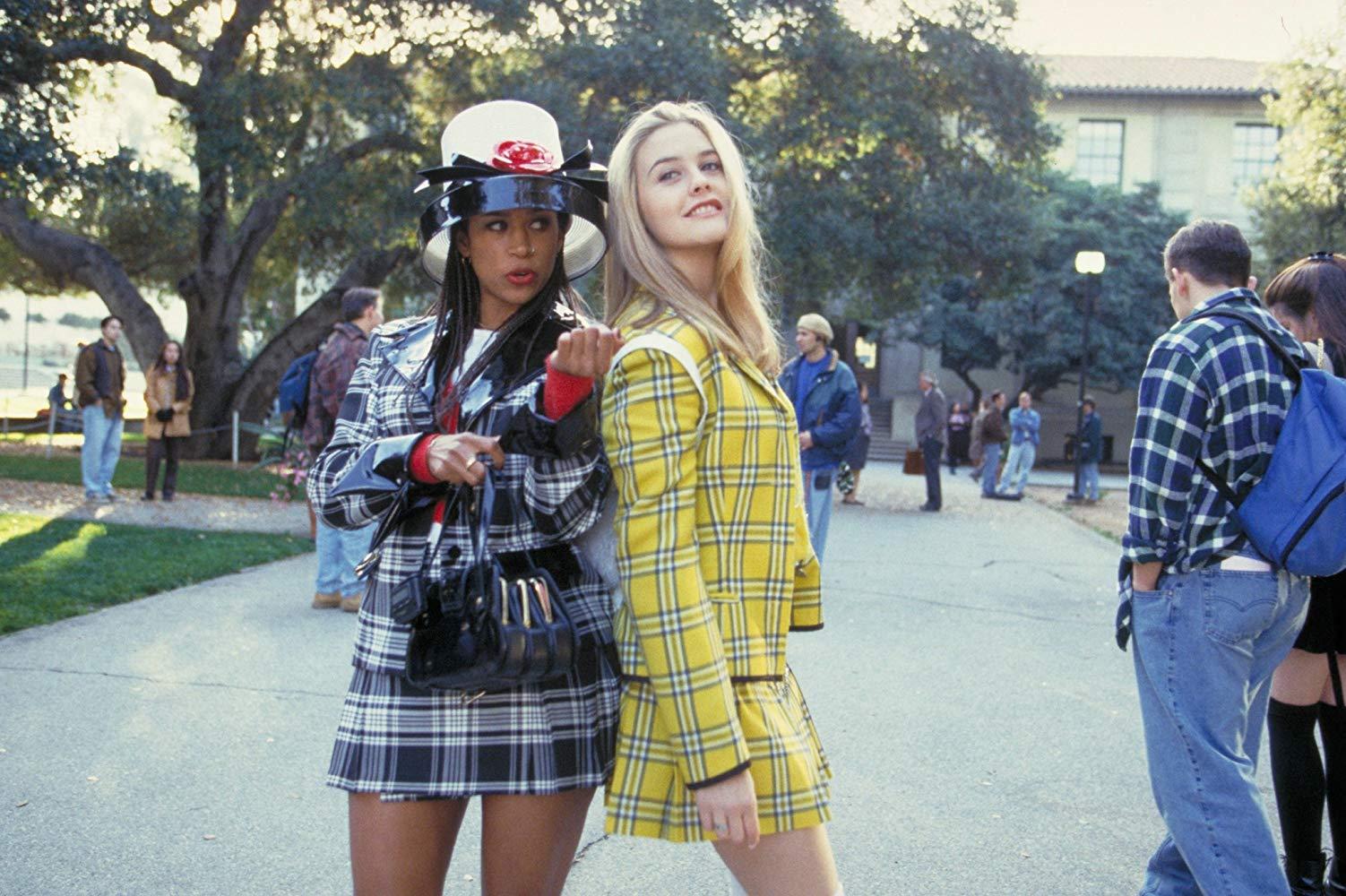 A 2020 'Clueless' Reboot may be in the Works
By Jamie Rollo

Oct. 18 2019, Updated 7:34 p.m. ET
Rumors are swirling that a revival of the 1995 classic movie Clueless is in the works. Reported by Deadline, the new series has drawn a strong interest by CW and CBS. The Writers of Will & Grace have teamed up again for this 90's reboot and it is rumored that it will have a bit more of a "gritty" take on the original.
According to Deadline, the new series "is described as a baby pink and bisexual blue-tinted, tiny sunglasses-wearing, oat milk latte and Adderall-fueled look at what happens when the high school queen bee Cher disappears." This new series will focus solely on the character Dionne, originally played by Stacey Dash, and her new position as Bronson Alcott High's new No.1 girl. And, rather than taking place in the 90's, this new take of Clueless will focus on 2020 Los Angeles.
Corinne Brinkerhoff, creator of American Gothic and No Tomorrow, will be joining on as one of the executive producers along with Clueless (1995) producer Robert Lawrence. Tiffany Grant, with CBS TV Studios, will be serving as development executive. CBS currently owns the TV rights for the original Clueless movie.
In 1996, given the success of the movie, Paramount Network Television created the Clueless series in which Dash reprise her role as Dionne. Cher, however, was replaced due to Alicia Silverstone's unavailability. It ran for only three series, one shown on ABC and the final two on UPN.
Going with the times, CBS TV Studios is quickly moving into the realm of streaming. Not only have created and expanded upon their own service, CBS All Access, the studio has created numerous Netflix hits including Insatiable, Dead to Me, and Unbelievable. Thus far, this is very little leaked information about the new series. It will definitely be interesting to see a 2020-take on a bubbly 1990's classic.