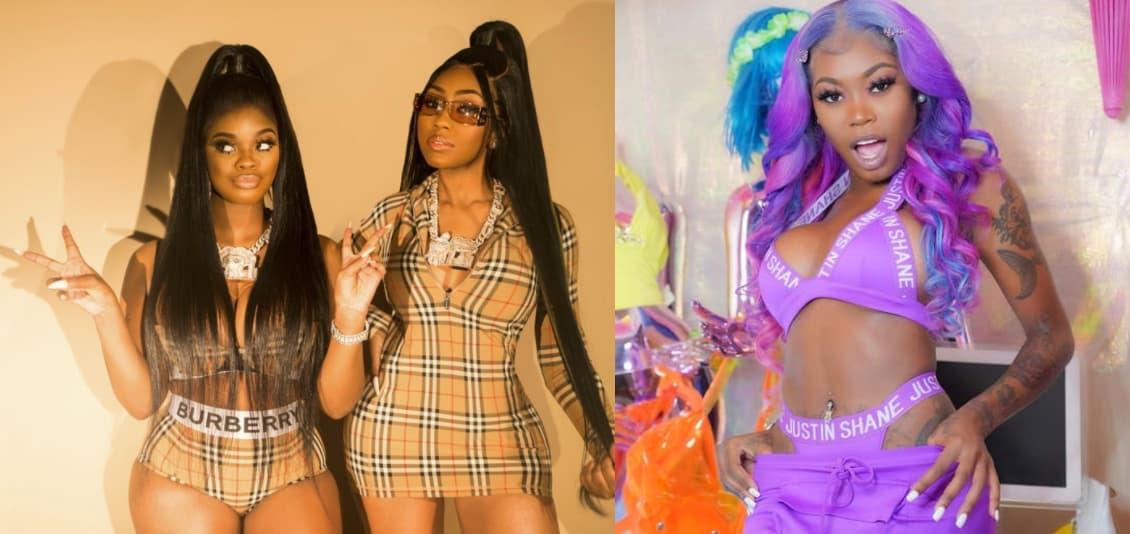 Chaos Erupts Between Asian Doll and the City Girls
By Madison Allison

Dec. 22 2020, Updated 3:54 p.m. ET
An altercation erupted within the typically friendly group of female artists, City Girls and Asian Doll.
This past Sunday, the beef started when the artists began trending on Twitter. The issue appears to stem from a song on Meg The Stallion's Good News album. The track in question, "Do It on the Tip" featuring City Girls, was originally supposed to also feature a verse from Asian Doll. However, Asian Doll's verse did not make the final cut.
Asian Doll played a snippet of her verse live on Saturday, she did not say anything negative about the City Girls. City Girl member JT then began tweeting subliminal comments directed towards Asian Doll.
"I been doing good but I'ma bout to start laying you attention seeking h**s out & I'm coming with facts," JT posted on Twitter in a series of since-deleted posts. "Sympathetic a** h**s really starting to grind my gears. Like, if you know you gone draw attention and cause commotion why speak on it? Mind you lying! But go off."
Since JT never mentioned Asian, she was convinced JT was not talking about her. She later changed her approach. "If you sneak dissing behind the scenes, come to the front so I can see how you really coming," Asian Doll tweeted.
From that point, things got very messy between the two. In a series of tweet-exchanges, the two ladies did not have the best things to say about one another.
Meg Thee Stallion, a mutual friend of the two, intervened trying to find common ground between the ladies. "If I got on this app trying to defend myself every time someone makes up shit about me or clapping back at random mfs I don't know I'd be miserable all day every day," Megan posted on Twitter in a series of since-deleted tweets. "I hate that all of this is getting so blown out of proportion. It was never as deep as the comments made it seem. We got each other number in real life I don't have to say nothing to nobody on an app."
Unfortunately, Meg's words didn't resolve much between the two and left her at odds with Asian Doll. We're anxious to see how these ladies proceed from here.