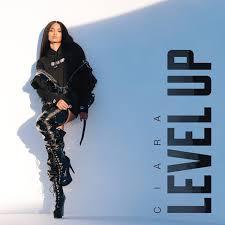 Ciara's New Song Has Us Ready to Level Up
By Chelsea Crandall

Jul. 20 2018, Published 4:49 p.m. ET
Ciara has done it again. Even though she's been dormant for the last three years, she blessed us with new music and it's absolutely amazing. Her new song Level Up samples the Fuck It Up Challenge by DJ Telly Tellz on YouTube, but remains true to her nature. With hits like 1,2 Step and Like A Boy under her belt, Ciara's new song, which features Tellz pulse beats and handclaps, is easy to dance to and all around fun.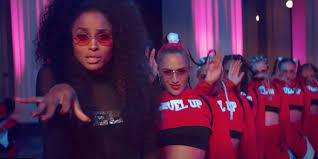 The song's tittle comes from a term that Ciara used earlier this year which caused a lot of controversy. She posted a video of Pastor John Gary saying
"A wife isn't the presence of a ring but the presence of your character. Too many women want to be married but you are walking in the spirit of girlfriend." She followed the video with a caption saying #LevelUp. Don't settle.
Article continues below advertisement
This sent social media into a frenzy when they assumed that Ciara, who is married to Russell Wilson, was bashing single women. The singer later went on to explain that she meant that women needed to Level Up in their self love. She wanted people to understand the concept regardless of their relationship status.
After teasing fans with an Instagram post which used the hashtag level up, she dropped the song on July 18th making it her first single since 2015. The song's accompanying video is just as good as the song itself. The video with it's smooth transitions and perfectly in sync dancers is reminiscent of Janet Jackson's Rhythm Nation. See the Level Up Video below.