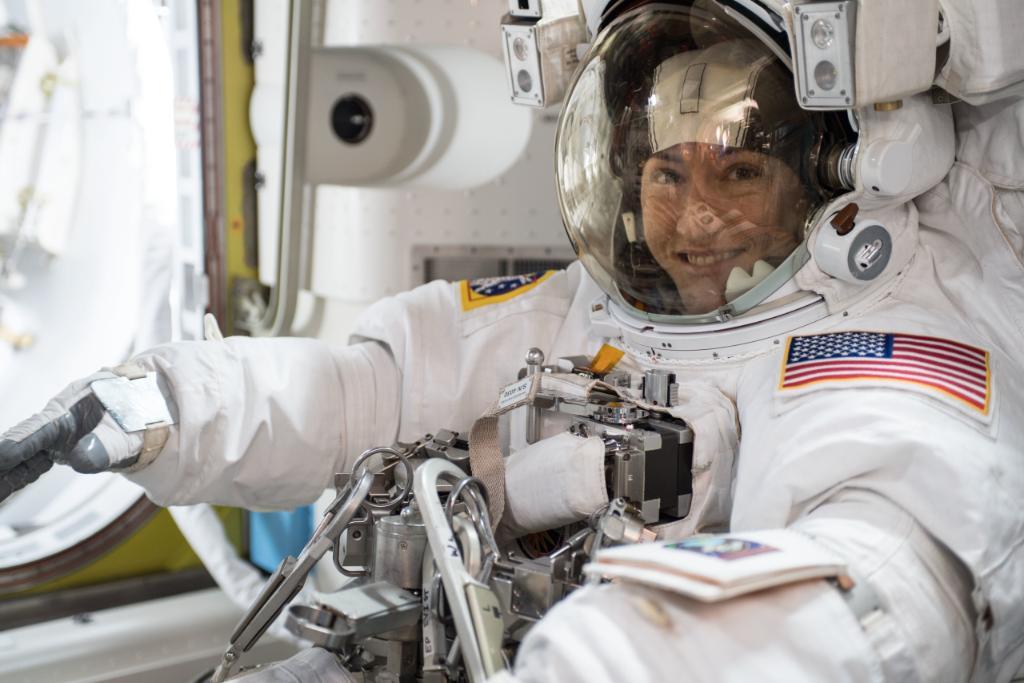 Christina Koch Returning from Record-Breaking Spaceflight
By Jamie Rollo

Feb. 5 2020, Updated 7:27 p.m. ET
Christina Koch, the famous female astronaut who took part in the first all-female spacewalk, is heading back to Earth after an all-around record breaking trip. Her 328-day spaceflight broke the record for the longest female spaceflight generously surpassing the previous 288-day record set by Peggy Whitson in 2017. This is a huge moment not only for females everywhere, but also for NASA's goal of exploring Mars.
"Koch's extended mission will provide researchers the opportunity to observe effects of long-duration spaceflight on a woman as the agency plans to return to the Moon under the Artemis program and prepare for human exploration of Mars," NASA said in a statement.
With her spaceflight being just short of Scott Kelly's top 340-day record, NASA will use data from both of their trips to observe how the human body acts and changes while in space for long periods of times. Aside from providing that important data for future Mars exploration, Koch also helped research how fire behaves in microgravity and how protein crystals grow in space.
Article continues below advertisement
During her journey, the groundbreaking astronaut orbited the Earth 5,248 times and took part in six total space walks, spending 42 hours and 15 minutes outside of the International Space Station.
Koch also was one of the two women to perform work outside of the spacecraft without any other men for the first time ever. Koch and Jessica Meri, her best friend and fellow astronaut, completed this task not only once, but twice doing work in both October and January.
Koch will be returning home this Thursday, and live coverage of her landing will begin airing at 9 p.m EST on Wednesday. Her historic trip inspired young women everywhere to make the perceived impossible, possible.
"Do what scares you. Everyone should think about what intrigues them and what draws them in," she said to CNN. "Those things can kind of be scary a little bit, but they usually mean that you're interested. And if it's just outside what you think is attainable for you and you reach it, it really pays off dividends in more ways than one. It can be rewarding for you personally, and it usually means that you're giving something back to the world in the maximum possible way."