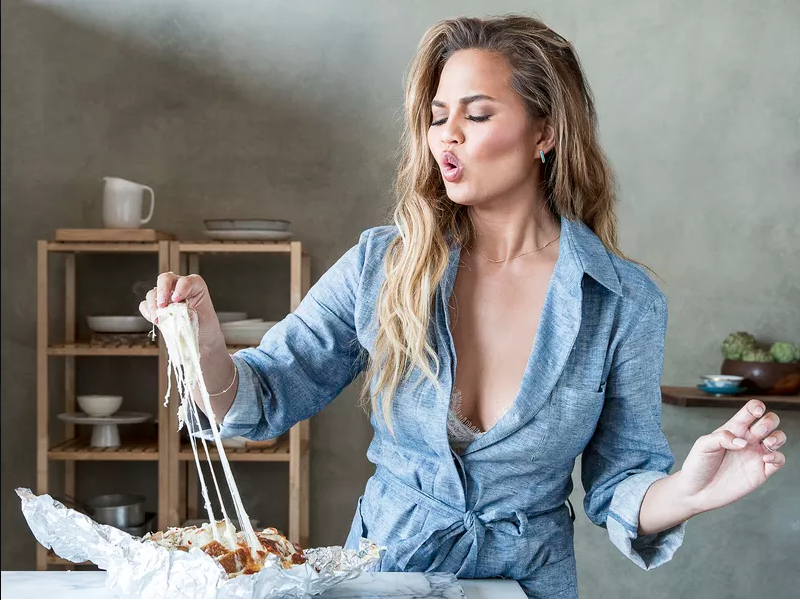 Chrissy Teigen is Obsessed With TinyFoods: You Should Be Too!
By Rhamer Bernardez

Jun. 5 2017, Published 5:14 p.m. ET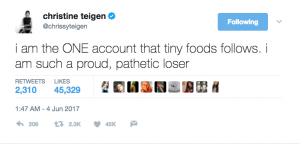 Over the years, people have become obsessed with all things, "tiny", but during the weekend, model Chrissy Teigen, expressed her love for the @TinyFoods Twitter page, and no everyone is hooked.
Article continues below advertisement
TinyFoods is a compilation of pictures and videos that are tweeted to their 237k followers who take joy and satisfaction from watching miniature versions of everyday foods be created.
"'This person is so f*cking weird', I said, as I watched my 97th Tiny Food video," Teigen tweeted out on Saturday. As the wife of singer, John Legend, went through and watched videos, she tweeted some of her favorites with captions that make you LOL.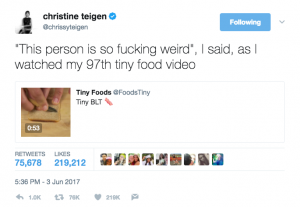 Article continues below advertisement
Teigen, who has criticized President Donald Trump for his racist campaigns and ignorant tweets, posted this about the world being a "dumpster fire". The mother and wife, finds TinyFoods videos as an amusing escape from the world.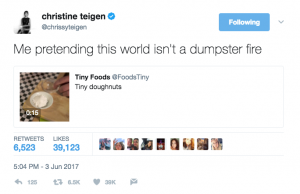 Article continues below advertisement
In each video, TinyFoods plays quirky, slightly high-pitched music that coincides with the unique 15 seconds-1 minute videos they upload. When watching the videos, most people go, "OMG! This is so CUTE!", have weird "WTF?!" feelings or mixed emotions like Teigen.
One thing is for sure: Once you start, you can't stop! Seeing foods you eat every day, like burritos, donuts, onion rings, even Snickers bars be made into miniature versions good for ants to take a bit out of, you won't want to stop scrolling through the rest.