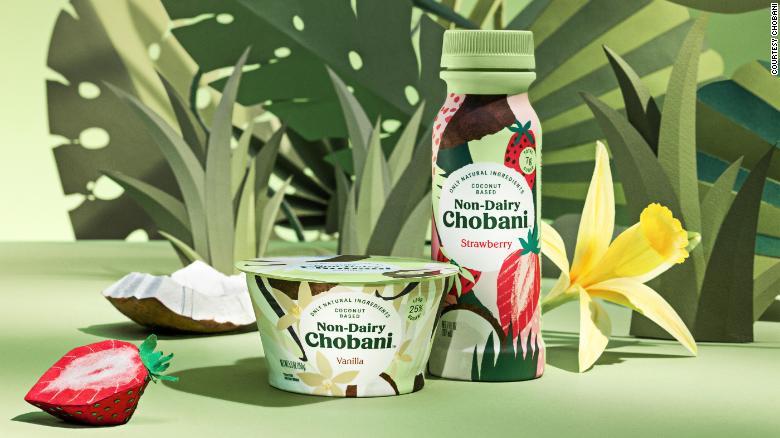 Chobani Releases Dairy-Free Line
By Jamie Rollo

Jan. 22 2019, Updated 10:58 p.m. ET
Vegans and lactose intolerant ladies, your prayers have been answered!
Chobani, the most popular Greek yogurt brand in the U.S, announced its new line of non-dairy, vegan products. It seemed like a venture not worth taking, considering non-dairy yogurt sales take up 2% of total yogurt sales. However, non-dairy yogurt sales have been up 54% this year.
So, Chobani decided to invest in a piece of the vegan pie. According to Fast Company, Chief Marketing Officer Peter McGuinness believes that the reason for such low vegan yogurt sales is because there are not enough options, and most alternatives contain a lot of sugar.
Using coconut creme, a product that can mimic the texture of traditional yogurt, Chobani created five new non-dairy cup flavors and four non-dairy drink flavors. The company believes that their new flavors will raise that 2% vegan sale number up.
However, the company doesn't want to even use the term "yogurt" for their new products. They want to make a shift in vegan food culture. Currently, vegan options for dairy alternatives still use words like "milk", when in reality that is not what the product is. Since yogurt is traditionally made with milk, Chobani named their new line "non-dairy Chobani", as to not misguide their consumers.
"Our founding vision was always better food for more people," McGuinness told CNN, "it was never better yogurt for more people."