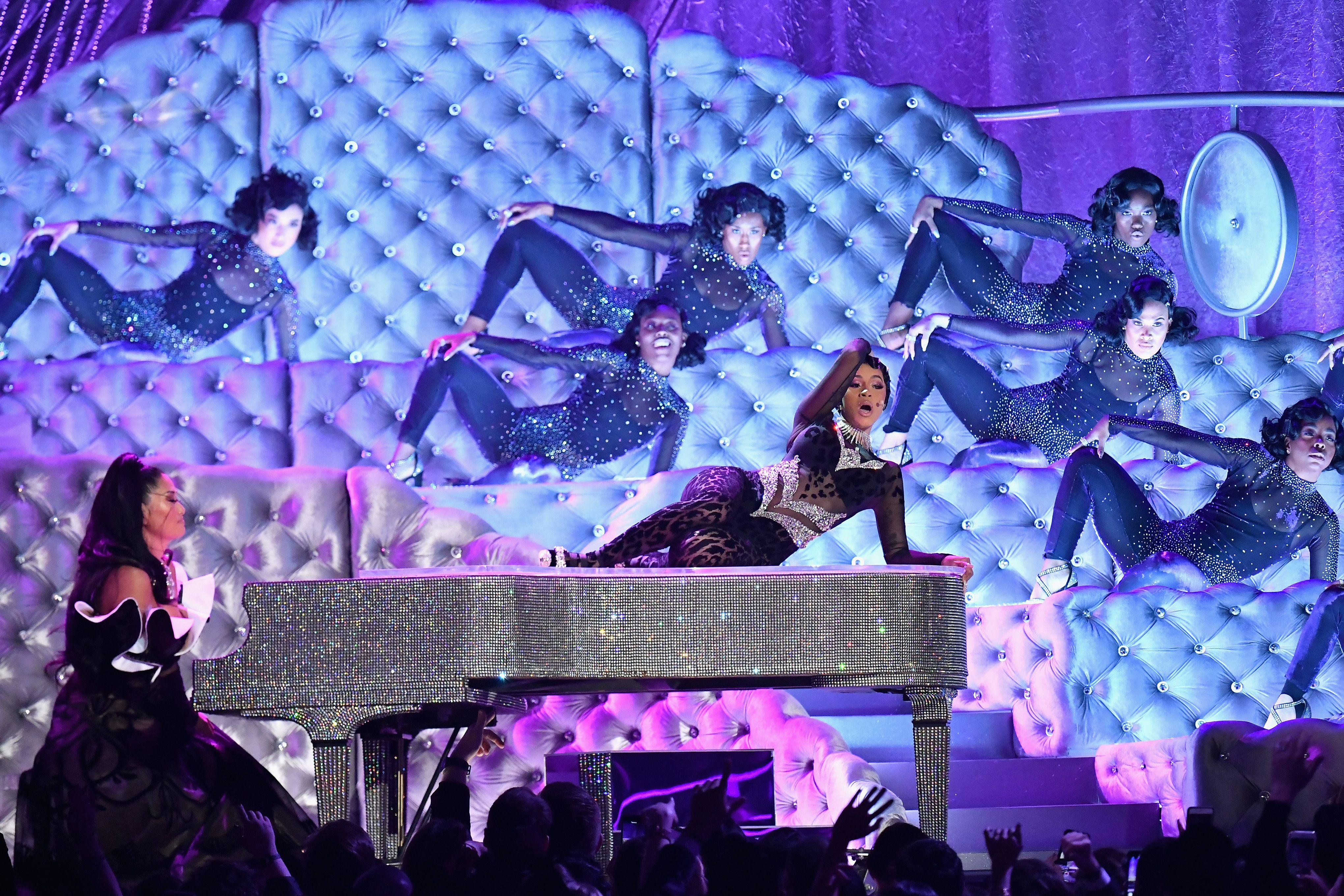 Chloe Flower: The Woman Behind Cardi's Piano
By Jamie Rollo

Feb. 12 2019, Published 5:07 p.m. ET
People cannot stop talking about Cardi B's live Grammy performance of her hit song "Money". But, it isn't the Grammy-winning artist they're excited about, it's her pianist. Chloe Flower, a classical pianist, and composer from New York City is the woman behind the piano and people have already begun praising her.
Despite the giant, glittered crystal piano she was playing on, people took notice to the talented and so stylish Flower. She gave a performance filled with so much talent and hype that Sony Music Masterworks signed her immediately following the show.
"I haven't performed that kind of music. I'm classical," Flower explained to Cosmopolitan, "When I found out people were loving it, I was so happy. As an instrumentalist, it's amazing to see so many people who don't follow classical music be excited about a pianist. People are excited about an instrument that's not singing. That's really important to me."
Article continues below advertisement
Flower has been playing piano since she was a toddler and turned into a flourishing (now exploding) career. Working as a composer, she gained a decent social media following through posting various piano covers of popular songs.
Article continues below advertisement
Flower was scored her Grammy performance through a friend who was on Cardi B's team. After viewing her Instagram, Cardi and her team knew that Flower had to play the shining piano during the performance. And, though the piano (previously owned by Liberace) was so ornate, it was Flower's ensemble that stole the show, along with her talent of course.
"Cardi actually had the vision," Flower told Cosmo, "She was like, 'No, I want Chloe to be wearing something more extravagant and I want her to not blend in with the piano. I want her to stand out.' Cardi was very active in making decisions in what I wore and making the whole vibe."
So, what's in store for this overnight superstar? With a new record deal, limitless talent, and now a brand new piano (courtesy of the Liberace Foundation), the opportunities are endless.