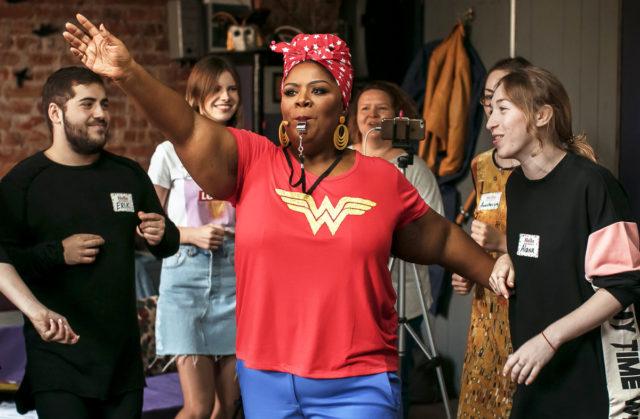 Meet Vocal Coach Cheryl Porter
By Jamie Rollo

Oct. 29 2020, Updated 7:41 p.m. ET
With an esteemed career in music and opera, Cheryl Porter has created a modern vocal coaching method that works to perfect singers' voices at every skill level. Prior to vocal coaching, Porter was living and working in Italy as an opera singer until her peers urged her to do vocal lessons. Reimagining old techniques, she has created a foolproof vocal method that has been herald as the vocal method and has even been adopted by New York public schools. With over 2 million subscribers on YouTube, Porter is able to share her expertise with aspiring singers, globally.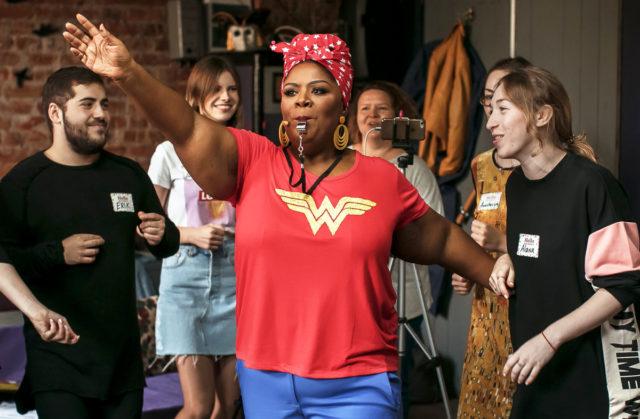 Article continues below advertisement
"I never wanted to become a vocal coach, it sort of happened by accident," Porter said in an interview with Bombshell. "I started vocal coaching because in Italy the vocal coaches were just so horrible and you know, it was just bad. They started teaching too young, you know, you'd find teachers who were 17 or 18… I felt compelled to do something about it."
Cheryl Porter is a woman of many vocal talents. Aside from perfecting her vocals across genres, she was selected to sing the Italian version of "The Circle of Life" for Disney's 2019 live action The Lion King, one of her biggest accomplishments. "It's still incredible, it's the most incredible thing," she said. "I'm the first American and first African American to sing on a Disney track in Italian. So it's huge, it's a huge accomplishment!"
Article continues below advertisement
The singer started coaching while in Italy, carefully crafting her newage approach. Porter's vocal method seeks to pinpoint and fix specific flaws in singers' unique voices. Her vocal method, which can be purchased from her website, is broken down into 10 sections. "It's 10 vocal lessons and they're divided up into 10 chapters," she explained. "Some of the chapters are vibrato, power, there's breathing boot camp, tone, quality, vocal registers." The vocal program can be accessed through a mobile app for coaching on-the-go. Sheet music and an ebook are also included.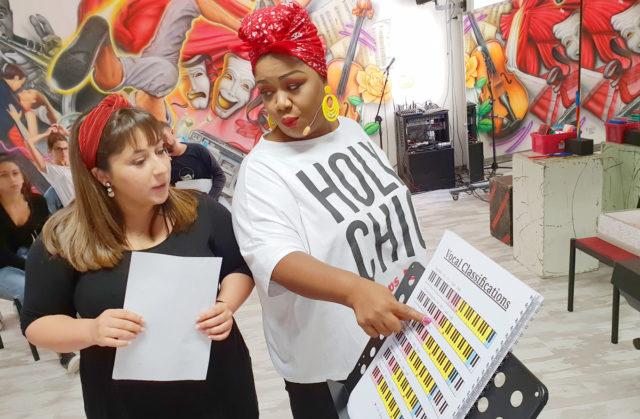 Article continues below advertisement
"If you're an amateur you can take the course, if you're a professional you can take this course because this course is gonna work for you no matter your age, no matter your level. It's a course that really works," Porter added.
What makes the Cheryl Porter Method so special? According to the creator, it's confidence building and attacking specific vocal flaws. "You have to love yourself, love your voice, accept your voice for how it is today and then get ready to actually train your voice. My vocal method in and of itself, it attacks vocal flaws at the root. A lot of singers have different problems," she explained. "Vocal technique is divided into so many different little parts. Traditional vocal coaching doesn't attack the individual parts."
Through her YouTube channel, Porter had the honor to connect with beauty guru James Charles to give him some vocal lessons. Her fans often commented on her video, challenging her skills. Surely if her vocal method is top tier, then she should be able to perfect the influencer's singing capabilities. As her viewers said, "he needs help."
Article continues below advertisement
"James is the sweetest, kindest person. On his videos, people like to give James a lot of shade, and I think that the video that we did together really showed people how humble he is," said Porter. "Even when I watch the video with James, it gives me goosebumps because you can really see what a sweetheart he really is. He was kind of scared, kind of shy in the beginning. You could tell how unsure of himself he was because people have given him so much criticism about his singing."
Article continues below advertisement
Her high energy, bubbly persona and unmatched vocal talents earned Cheryl Porter praise and acclaim. She revealed to Bombshell that she is working with the NBA on a series of "fun videos that humanize basketball players." The day following our interview, she was flown out to Las Vegas to vocal coach Troy Brown of the Washington Wizards. In return, Brown will be teaching Porter how to play basketball.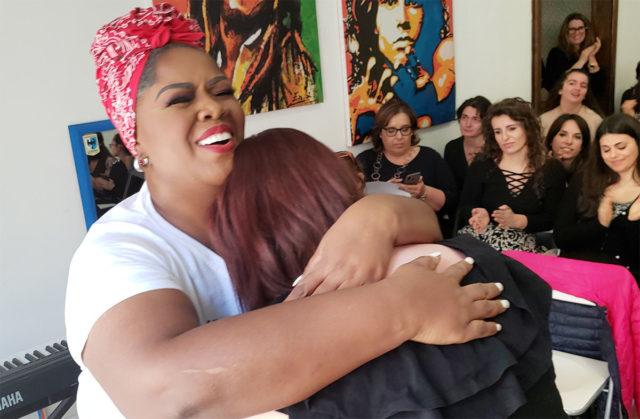 To see Cheryl Porter's video with Troy Brown and to stay up-to-date on her content, make sure to check out her social media pages and subscribe to her YouTube channel.