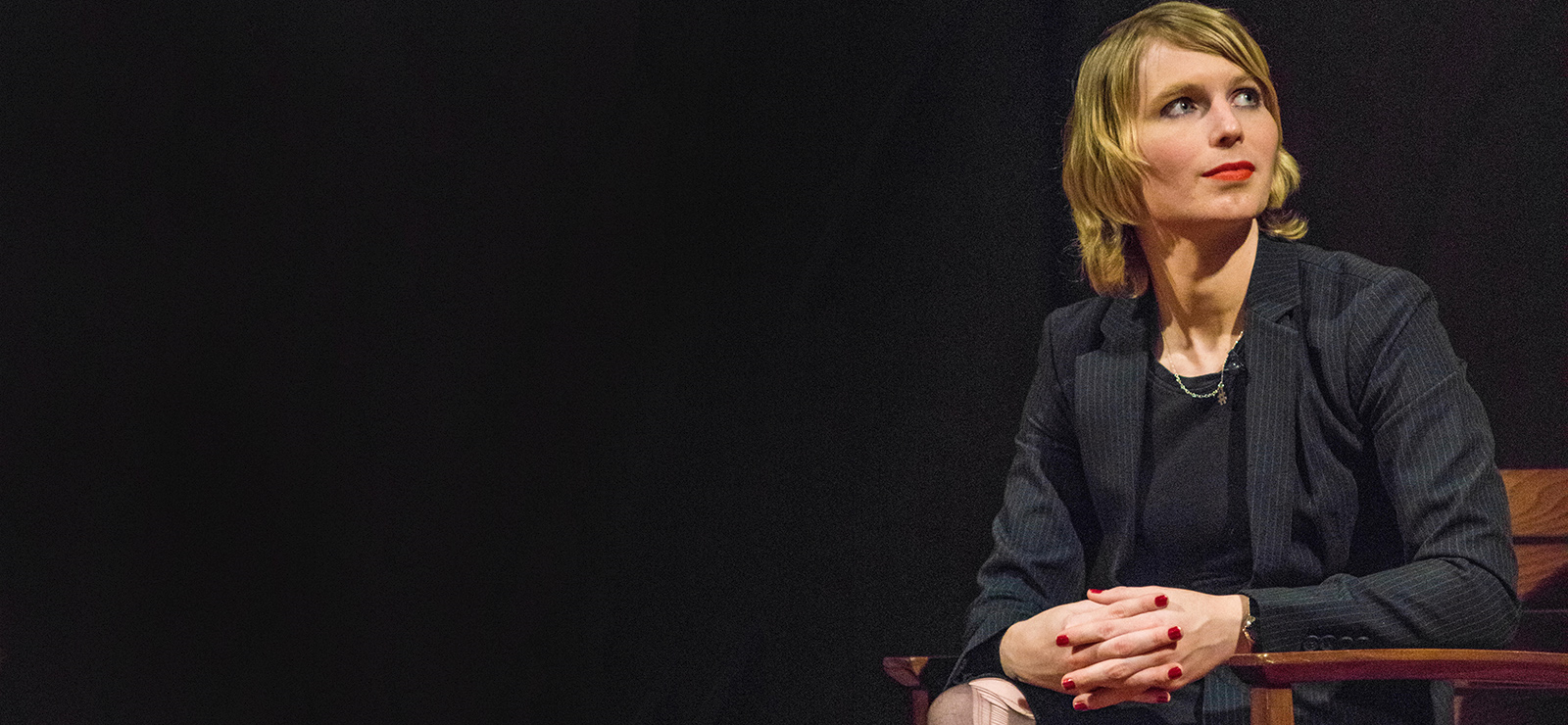 Chelsea Manning Is Once Again In Prison For Activism
By Elysia J

Mar. 16 2019, Updated 2:53 a.m. ET
After less than three years of freedom, whistle-blower Chelsea Manning was arrested last Friday, March 8th.
She was found in contempt of court for refusing to testify before a grand jury that is currently investigating Wikileaks. Judge Claude H. Hilton of Federal District Court in the Eastern District of Virginia ruled that she must remain incarcerated until she testifies, or until the grand jury completes its work. After this prosecutors would have to gain a new subpoena if they wished to press the issue further. There has been no word as of yet on when the jury's term is expected to end.
Manning's refusal is based on ethical objections to the grand jury system which she outlined in a statement on Twitter.
She was aware that her refusal was likely to lead to her arrest before it happened. Whilst appearing before the grand jury on Wednesday 6th of March she invoked her First, Fourth and Sixth amendment protections and stated that "In solidarity with many activists facing the odds, I will stand by my principles. I will exhaust every legal remedy available." The arrest has therefore been viewed as an act of protest.
Article continues below advertisement
Manning was originally arrested for leaking over 720,000 secret military and diplomatic documents, diplomatic cables, footage, and battlefield accounts and providing them to Wikileaks in 2010. The leaks included documents pertaining to both the Afghanistan and Iraq war which proved embarrassing to the US Government. But most disturbingly, the leaks included evidence of the US killing and imprisoning innocent civilians. The most infamous of Manning's leaks was footage of an Apache helicopter killing 12 civilians in Bagdad in 2007. Equally troubling, the leaks also included intelligence assessments of individuals held in Guantanamo Bay without trial or charge. (Note, it is not an outlier for people to be held in Guantanamo without charge or even trial. A former Bush official told the AP back in 2009 that he believed that most of the detainees were innocent. And the ACLU describes it as a place designed to imprison suspects without due process and interrogate them without restraint in their breakdown of Guantanamo by the numbers.)
During her trial, Manning told the court that she had hoped to spark a public debate the role of the military in US foreign policy. After she was released she elaborated on her reasons in an interview with ACS's Good Morning America…
…"You're getting all this information, and it's just death, destruction, mayhem, and eventually, you just stop — I stopped seeing — just statistics and information, and I started seeing people (…) Counterinsurgency warfare is not a simple thing. It's not as simple as good guys versus bad guys. It is a mess."
Article continues below advertisement
Manning was sentenced to 35 years in prison and served for 7. During this time she came out as transgender. In 2013 a psychiatrist testified that she was struggling with her gender identity, and in 2014 she was granted her name change from Bradley to Chelsea. However, the granting of the change of name is not reflective of her treatment as an incarcerated transgender woman. She remained in a men's military prison where she attempted suicide twice. She was allowed to make limited efforts to feminize her appearance but was faced with restrictions such as not being allowed to grow her long despite the recommendations of an outside phycologist.
She was granted clemency by then-president Barack Obama and released on May 17th, 2017. She was an outspoken activist and public speaker during her time as a free woman and even made a run for Senate in the Maryland Democratic primary.
Her refusal to testify on behalf of an investigation into Wikileaks is a continuation of her activism and struggle for justice which at this point she knows all too well comes with great personal risk. As Gizmodo explains her imprisonment is not punitive, meaning that she is being punished for an action, but is instead designed to be coercive. It is a measure taken in the hopes that it will break her will and force her to give up information. Information which she has already given over the course of her 2013 court-martial.
Article continues below advertisement
Manning's twitter is currently being run by friends, who recently re-tweeted information on how supporters can contact her during her imprisonment.