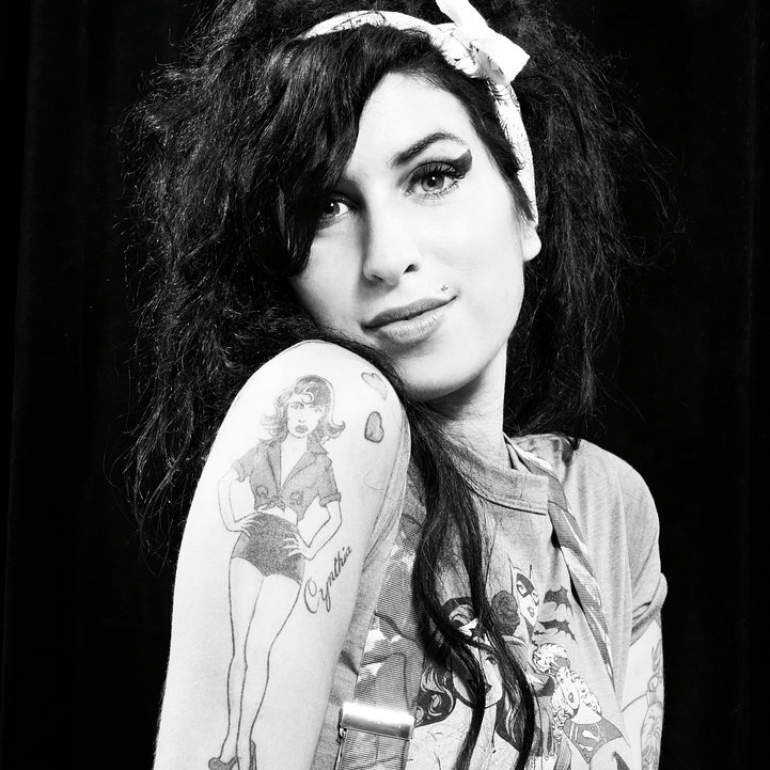 Celebrating the Life of Amy Winehouse
By Mikaylah Dunbar

Jul. 23 2019, Published 7:13 p.m. ET
Companies and celebrities alike have been paying their respects for Amy Winehouse eight years after her untimely death.
Amy Winehouse was an English singer and songwriter. Her music was categorized as soul with mixtures of R&B and jazz. She had her debut in 2003 with the release of her first album, Frank. Her next album, which she released in 2006, earned her five Grammy Awards in 2008. This effectively made Winehouse the first British woman to win five Grammys. And she didn't just win any Grammy, she won three of the General Field "Big Four" Grammy Awards: Best New Artist, Record of the Year, and Song of the Year.
Winehouse's lyrics were always raw and honest, sometimes addressing her struggles with abuse of drugs and alcohol. Amy Winehouse passed away from alcohol poisoning on July 23rd, 2011 at the age of 27. Following her death, her final album Back to Black became the U.K's best selling album of the 21st century.
Many people took to social media to pay tribute to the artist.
Her goddaughter posted a photo of them on Instagram captioning the image, "Miss you always but today more than ever."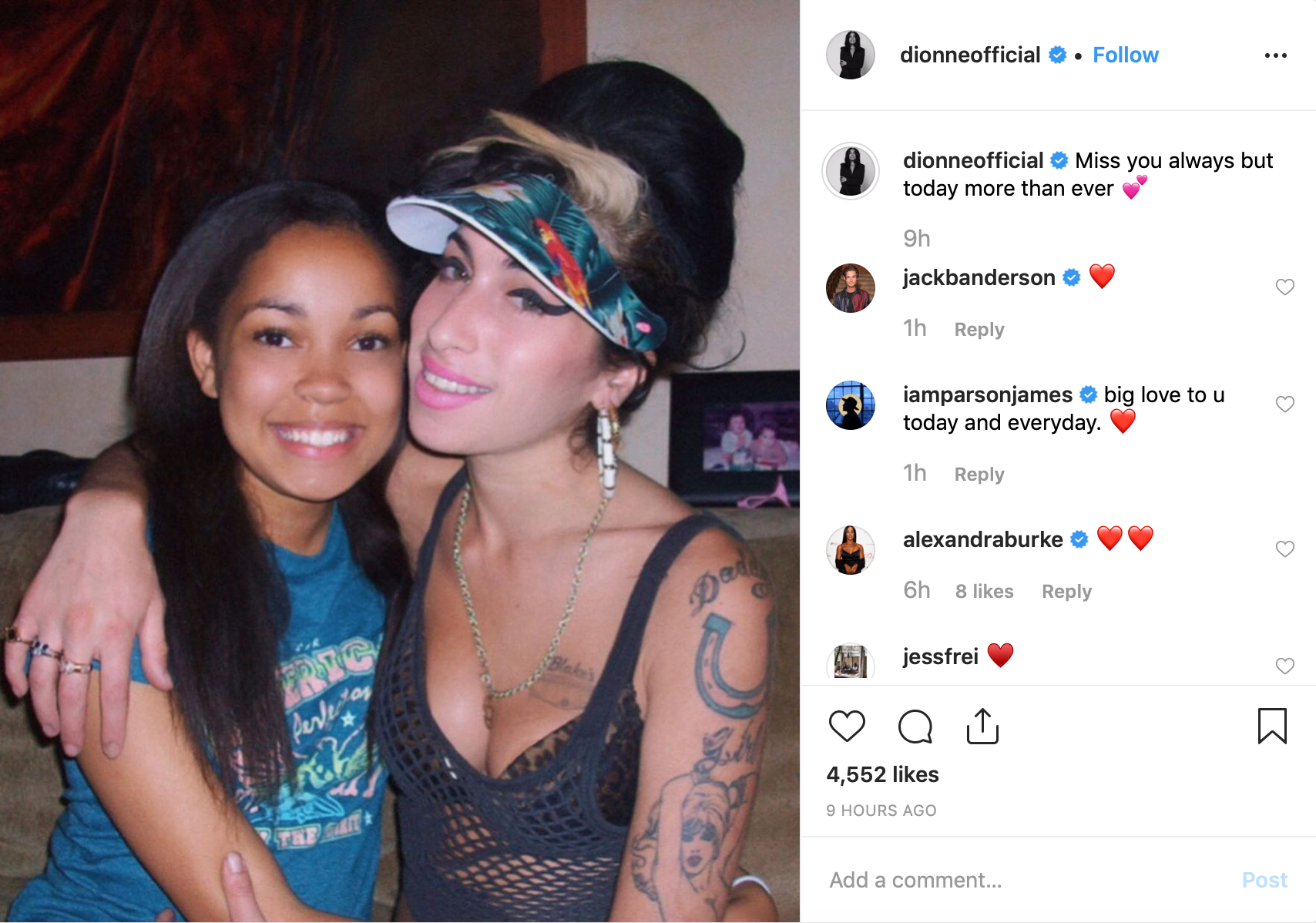 Article continues below advertisement
Her close friend Kelly Osborn posted a photo of them with the caption, "not a day goes by that I don't miss you #lul"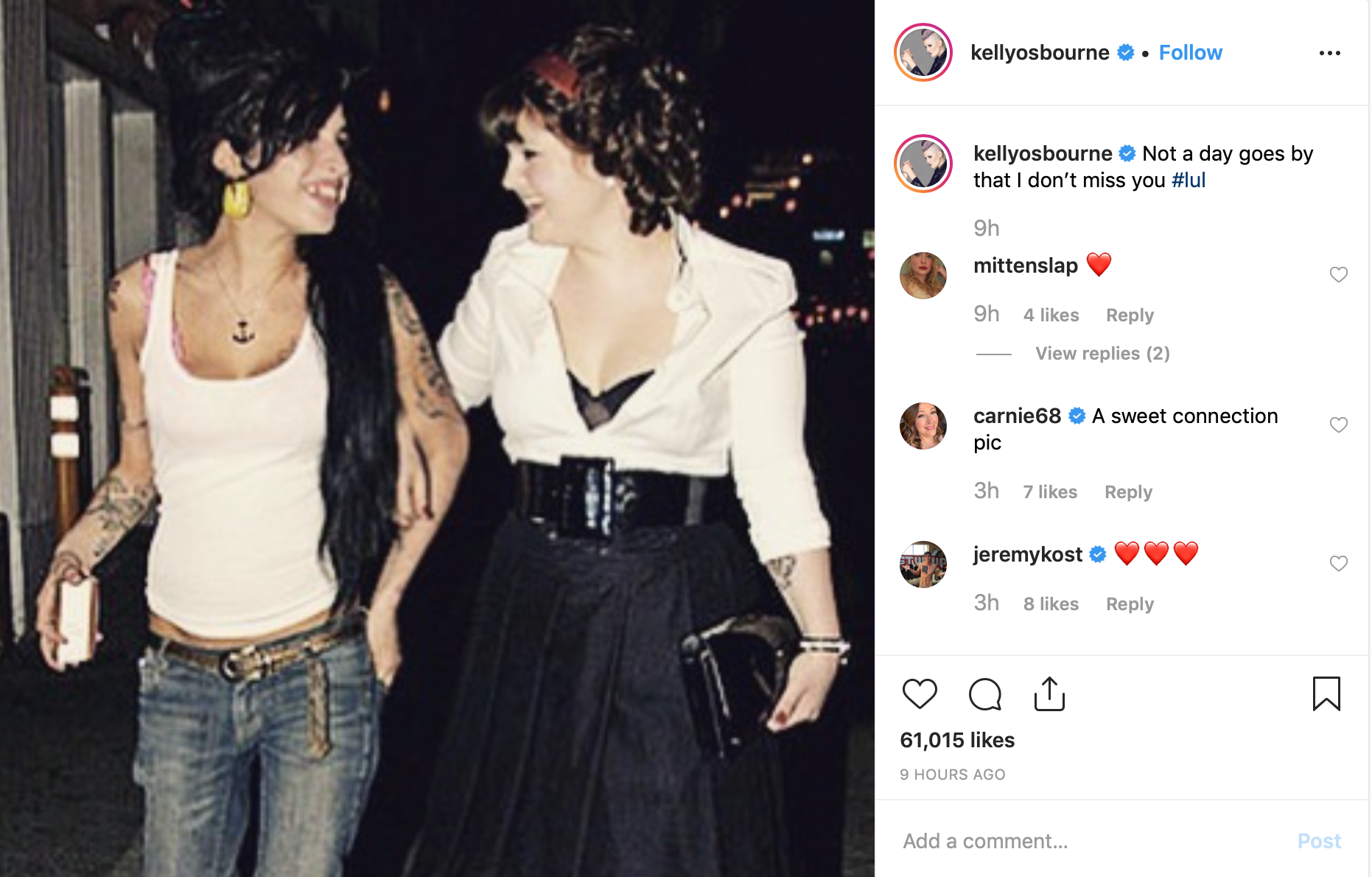 Article continues below advertisement
Rolling Stone also paid their tributes with a photo of the artist captioned, "Amy Winehouse died eight years ago today. The late star lived with unapologetic flair that earned her headlines, but flashes of vulnerability in her music made her work truly timeless…"