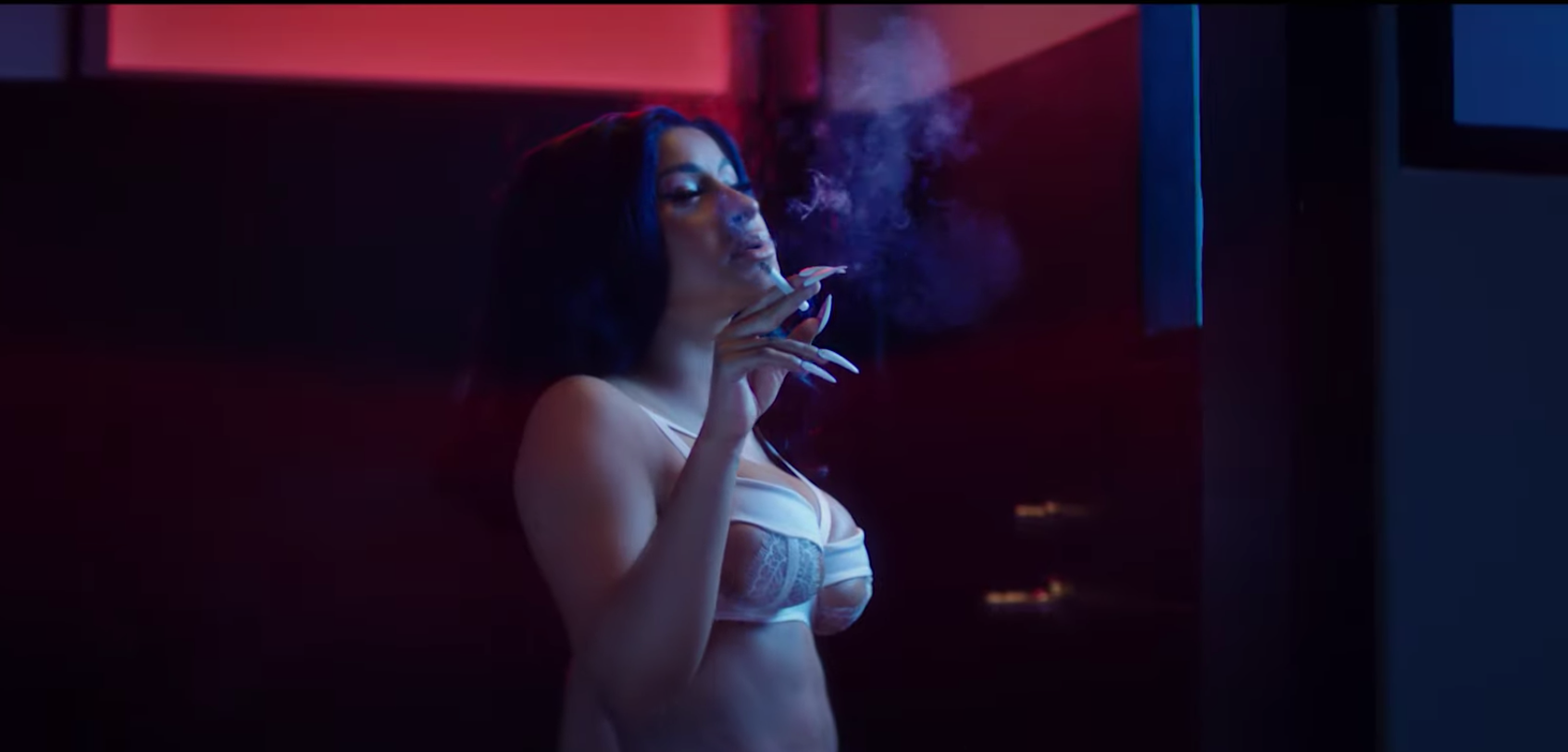 Cardi B Releases Scandalous Video for 'Press'
By Jamie Rollo

Jun. 26 2019, Published 9:07 p.m. ET
Cardi B released her video for her new song "Press" this Wednesday, and fans have been raving about the creative, courtroom themed spectacle. The video, which starts out with the artist killing a man and a women and continues into the courtroom, and eventually jail.
In the chorus, she raps, "Press, press, press, press, press/ Cardi don't need more press/ Kill 'em all, put these hoes to rest." The video has been gaining a lot of buzz on social media, and has garnered over 1.9 million views since its release. It includes daring scenes, including a naked Cardi with a band of other nude women doing choreo. She performed the track at the BET Awards with husband, Offset.
Some say it was a nod to Cardi B's current legal battle. According to CBS News, the female rapper was charged with two counts of attempted assault, harassment, criminal solicitation, conspiracy, and reckless endangerment.
Article continues below advertisement
She was originally only charged with misdemeanors, but refused a plea deal which she would've pretty much let her off the hook. In court recently, she pleaded not guilty to all charges. Police stated that Cardi B and her entourage got into an argument with a bartender that broke out into a physical fight. They reported chairs were used, and that bottles and hookah pipes were thrown. The ordeal left the bartender and one other employee with minor injuries.
Two of the people Cardi B was with also pleaded not guilty to the charges. Cardi B's lawyer is attesting that the rapper didn't hurt anyone. The case will return to the court September 9, however, the artist does not have to be present.
During BET Weekend, Cardi held a concert in Los Angeles where she assured the crowd she wasn't going to jail. She said, "F**k you mean? I ain't going jail, I got a daughter!"