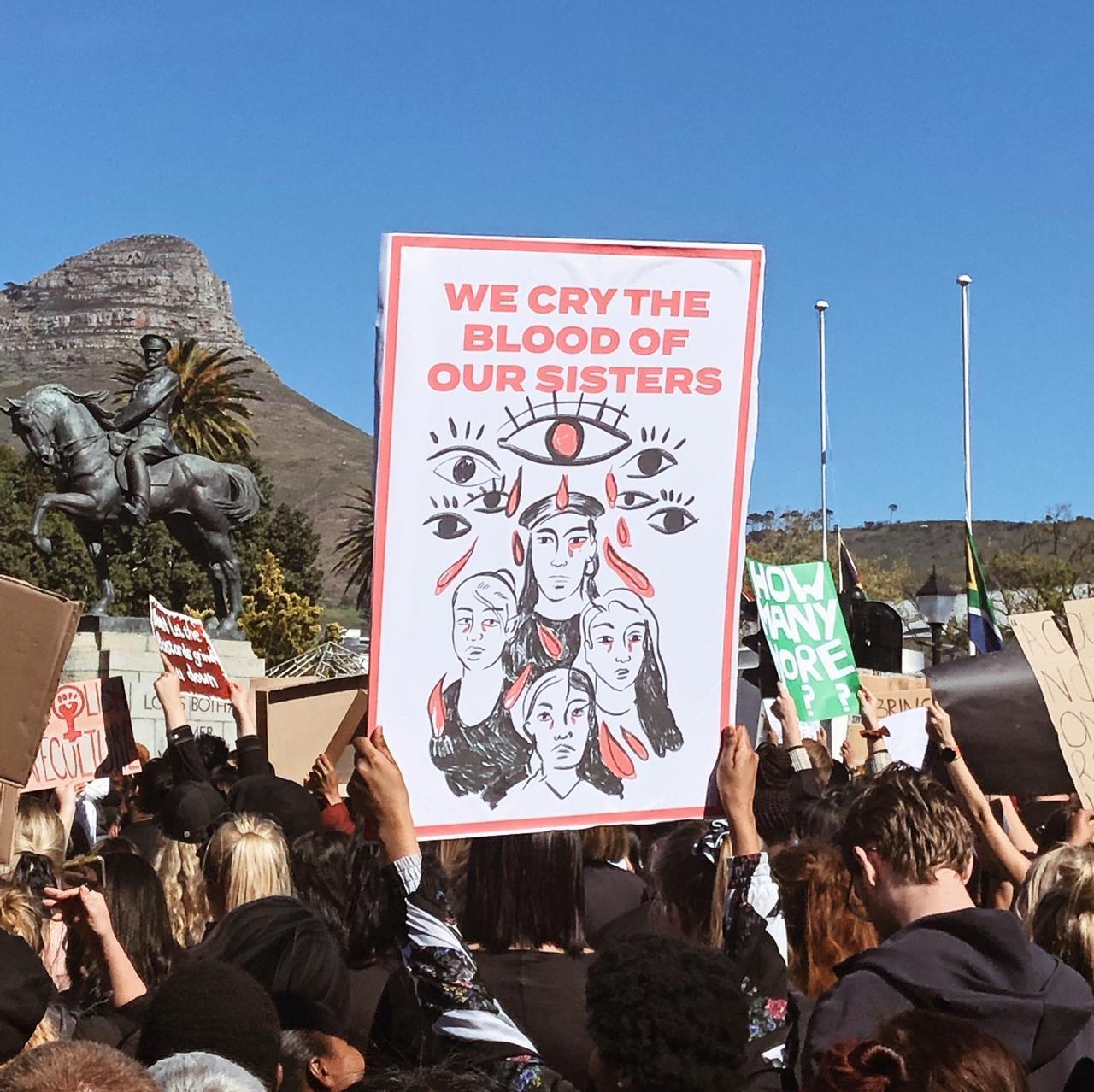 Protests in Cape Town to end Gender Based Violence
By Jamie Rollo

Sep. 5 2019, Published 5:46 p.m. ET
As officials meet for the World Economic Forum in Cape Town, South Africa, organizers gathered throughout the business district to protest the numerous instances of violence against women. According to police data reported by Bloomberg, a woman is killed every three hours in South Africa.
Protests were sparked after the death of Uyinene Mrwetyana, a 19-year-old University of Cape Town student. She was raped and bludgeoned to death by a post office worker. Though appalling, this type of violence has sadly become commonplace in the country.
Organized by groups such as #AmINext, the protest is to urge officials to take action on this devastating issue. South African President, Cyril Ramaphosa, Tweeted his support writing, "Together in communities, we came together to say NO MORE – FREEDOM IN OUR LIFETIME. Similarly we need to be coming together to say NO MORE – we will build homes, communities, schools, work places, public spaces and a country in which womxn are and feel safe."
Article continues below advertisement
"Womxn" is a term progressives in South Africa use to be more inclusive to trans women and to reject the original word as being secondary to men. While government officials show their support for women, some activists believe they're being hypocritical as 10 women were taken by authorities for protesting.
Blogger, author, and activist Janine Jellars, called out the South African government's hypocrisy on Twitter writing, "Hi, hello, hi. There are women protesting Hashtag Gender Based Violence outside #WEFAfrica19 and the same police you're telling us to trust has met them with stun grenades, pepper spray and water cannons. Make it make sense, please."